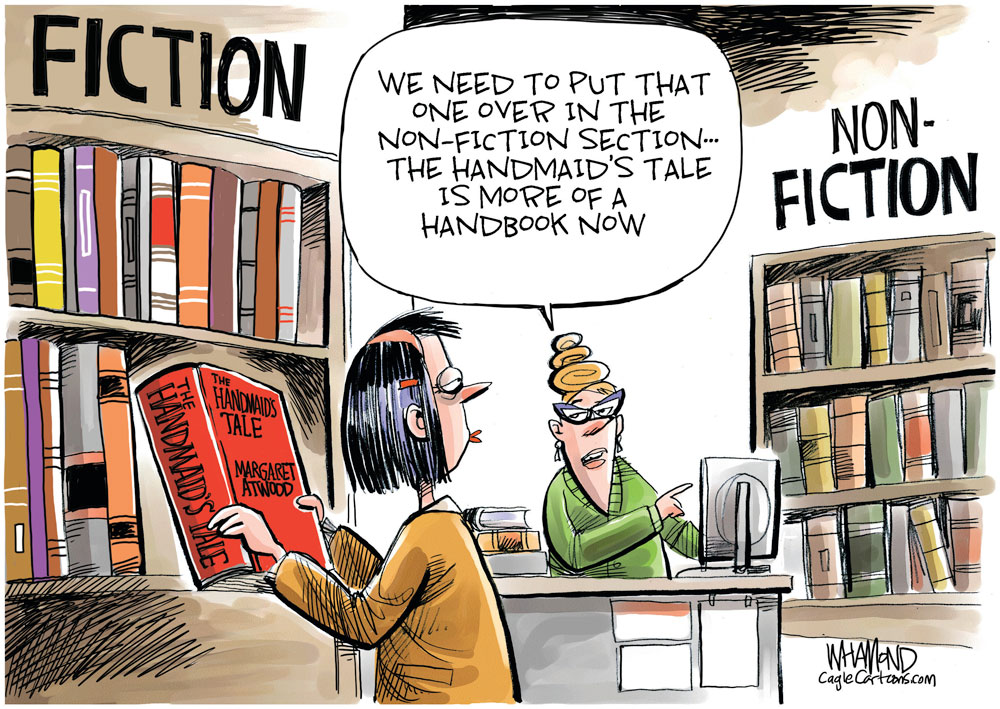 The Live Wire is an experiment. Think of it as a cross between a book of hours and a web version of the doors of perception. You contributions are welcome, in the comments or by email.

Today's Live Wire: Quick Links
Mark Leibovich has an 8,000-word profile of Glenn Beck in The New York Times Magazine Sunday. It begins with Beck placing himself squarely in the center of the universe: "Glenn Beck was sprawled out on his office couch a couple of weeks ago, taking — as self-helpers like to say ­— an inventory. "I think what the country is going through right now is, in a way, what I went through with my alcoholism," he told me. "You can either live or die. You have a choice."
It gets worse: "In the middle of his analogy to me about his own personal crash and the country's need to heal itself, Beck looked at his publicist with a flash of alarm about how I might construe what he was saying. "He is going to write a story that I believe the whole country is alcoholics," he said. And then he went on to essentially compare his "Restoring Honor" pageant at the Lincoln Memorial to a large-scale A.A. meeting. "When I bottomed out, I couldn't put it back together myself," Beck told me. "I could do all the hard work. I could do the 12 steps. But I needed like-minded people around me."
More:
"At some point in the past few months, Beck ceased being just the guy who cries a lot on Fox News or a "rodeo clown" (as he has described himself) or simply a voice of the ultraconservative opposition to President Obama. In record time, Beck has traveled the loop of curiosity to ratings bonanza to self-parody to sage. It is remarkable to think he has been on Fox News only since January 2009. In person, Beck is sheepish and approachable, betraying none of the grandiosity or bluster you might expect from a man who predicted "the next Great Awakening" to a few hundred thousand people in late August at the Lincoln Memorial or who declared last year that the president has a "deep-seated hatred for white people or the white culture." He wore a blue dress shirt tucked into jeans and brown loafers, which he kicked off as soon as he sat down. He showed little interest in the results from primary elections held the day before — upsets in Delaware and New York for Tea Party candidates whose followers often invoke Beck and Palin as spiritual leaders and even promote them as a prospective presidential ticket in 2012." The full profile.
See Also: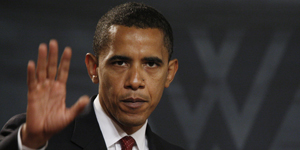 From a Times editorial: "A midnight filing by the Obama administration on Friday, asking a federal judge to throw out a lawsuit because of the so-called state secrets doctrine, again raises a troubling question. Why do the White House and Justice Department continue to invoke this severe legal tool essentially as prior administrations have used it, in the face of a considerable body of opinion that it has been abused and should be significantly reformed? Everyone recognizes that there are secrets that must be protected, but the doctrine has been used to cover up illegal and embarrassing acts or to avoid needed public discussion of policies. Federal trial judges sometimes fail to make the government justify its use of the privilege. Despite President Obama's promises of reform in this area, the public still cannot reliably distinguish between legitimate and self-serving uses of the national security claims. Worse, some of the administration's claims clearly have fallen on the darker side of that line. […] Given the cloud of doubt hanging over the doctrine — for 57 years, really, since the Supreme Court established it and for the past decade, especially, because the Bush administration abused it to conceal torture — it's time for the Obama administration to air these differences and explain the full extent of its thinking." The full editorial.

Maya at the Playa Conference Begins Today in Bunnell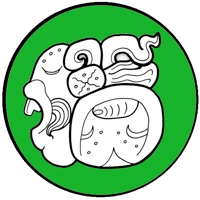 The 4th Annual Maya at the Playa Conference launches today at the Government Services in Bunnell. The conference is organized by American Foreign Academic Research and The Archaeological Institute of America in association with the Flagler County school district. The four-day conference provides Maya archaeology and culture specialists the opportunity to share their ongoing research in a low-key symposia format with offerings for professionals and the general public, including students. The conference structure encourages active participation, open discussion, and a high level of interaction among participants and attendees. Workshops, discussions, and performances are provided by an international group of Maya specialists known for the quality of their research and their commitment to public education and outreach. Participants ranging from archaeologists to folklorists are afforded the unique opportunity to present their research within a larger context of Maya studies, at the same time creating public access to rigorous scientific and specialist data.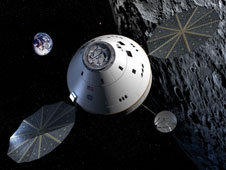 From the Sentinel: Congress and the White House finally agreed on a new space policy Wednesday night when the U.S. House voted 304-118 in favor of a plan that ends NASA's goal of returning to the moon and instead tasks the agency with building a new spacecraft that could land on an asteroid by 2025. The new policy — which has White House and Senate backing — follows months of negotiations and survived a flurry of last-minute lobbying by supporters of NASA's Constellation moon program, including former NASA chief Mike Griffin.
"Included is a requirement that NASA add a third space shuttle flight to the two remaining missions and budget $1.6 billion over three years to help commercial companies build spacecraft capable of delivering crew and cargo to the International Space Station. Obama's signature also would pull the plug on Constellation, a program started under President George W. Bush that has cost taxpayers at least $9 billion in its troubled quest to land U.S. astronauts on the moon by 2020. But it won't outright kill the moon program. Under a provision that was tucked away in a spending bill a year ago, NASA is prohibited from shutting down Constellation during the 2010 budget year, which ends Thursday. But because Congress has yet to pass a 2011 budget, lawmakers must extend the 2010 budget or face a government shutdown." The full story.
That means NASA could be forced to continue funding the now-defunct Constellation program at about $280 million a month until Congress passes a 2011 budget.

Astronomy Picture of the Day: Arp 188 and the Tadpole's Tidal Tail
As long as we have NASA's daily picture from the skies, we're not missing anything by losing the Moon. From NASA: "Why does this galaxy have such a long tail? In this stunning vista recorded with the Hubble Space Telescope's Advanced Camera for Surveys, distant galaxies form a dramatic backdrop for disrupted spiral galaxy Arp 188, the Tadpole Galaxy. The cosmic tadpole is a mere 420 million light-years distant toward the northern constellation Draco. Its eye-catching tail is about 280 thousand light-years long and features massive, bright blue star clusters. One story goes that a more compact intruder galaxy crossed in front of Arp 188 – from left to right in this view – and was slung around behind the Tadpole by their gravitational attraction. During the close encounter, tidal forces drew out the spiral galaxy's stars, gas, and dust forming the spectacular tail. The intruder galaxy itself, estimated to lie about 300 thousand light-years behind the Tadpole, can be seen through foreground spiral arms at the lower left. Following its terrestrial namesake, the Tadpole Galaxy will likely lose its tail as it grows older, the tail's star clusters forming smaller satellites of the large spiral galaxy."

Marco Rubio gets $247K boost from Karl Rove's PAC
From Broward Bulldog: "A "super PAC" backed by Republican strategist Karl Rove, and largely financed by a handful of mega-wealthy out-of-state businessmen, has reported spending nearly a quarter of a million dollars to support Florida Republican Senate candidate Marco Rubio. Federal records filed Tuesday night show the money – $247,000 – was paid to an Austin-based direct marketing firm, Olsen & Shuvalov, whose website says that it specializes in helping Republican political campaigns and conservative causes. So-called super PACS, legally known as "independent expenditure-only committees," are a new breed of a 527 political organization that can raise unlimited amounts of money from corporations and individuals to support or oppose candidates." Rove owns a $900,000 home in Rosemary Beach in Florida's Panhandle. The full post.
See Also: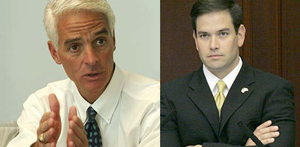 Marco Rubio hits the real big time. From The Economist: "ACCORDING to one of Marco Rubio's stock gags on the stump in Florida, when he started his campaign for senator, the only people who fancied his chances lived in his house—and four of them were under the age of ten. If the polls are to be believed, however, his following has expanded somewhat. First he built such a commanding lead in the Republican primary over Charlie Crist, Florida's governor, that Mr Crist dropped out to run as an independent. Now Mr Rubio has become the overall favourite, ahead both of Mr Crist and of Kendrick Meek, the Democratic nominee. As in several other states, a little-known candidate backed by "tea-party" activists has divided Republicans by toppling the presumptive nominee—but in the case of Florida, at least, that does not seem to have dented the party's prospects." The full piece.
See Also:

Supreme Court Justice Stephen Breyer on the Constitution
Justice Breyer, who's smarter (because less dogmatic) than Scalia, on Charlie Rose explains it all:

Holden House Restoration Update
The Flagler County Historical Society's Sisco Deen has been keeping a shutter-eye on the ongoing restoration of Holden House in Bunnell. His latest update: "House is looking great. They did a great job on the windows – they work just like when they were new – the small rope attaches to the window, goes up and over a pulley and attaches to a large long lead weight inside the sash. Next will be painting the windows on the outside and finishing up the green trim – such be mostly finished by Friday with a return trip next week to finish up on the windows. Contractor had done the first clean on the window panes today, and was dry mopping our floors when I popped into the house today."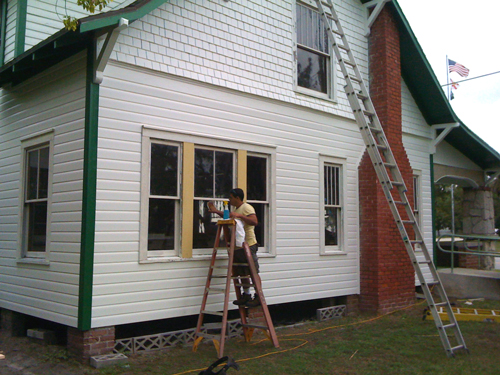 See Also:

Standardized Testing: Analysis, Not Memorization
Joe Holcomlbe, an assistant principal in South Florida, worries about the trend toward end-of-course exams that risk further emphasizing shallow skills at the expense of content–contextual analysis, depth of thinking, and so on. He writes in the Sun_Sentinel: In the reading portion of the FCAT, "you don't need to know the details of Romeo and Juliet to pass. In fact, the content — the readings — you have covered in English class are not the focus of the FCAT at all. Rather, the FCAT asks you to apply basic reading skills to passages you likely have never read before. […] as a former teacher and now as an assistant principal, I have always liked the philosophy of the FCAT. I don't always like the test itself, but the idea that we should be teaching students skills they can apply to any situation, rather than training great "Jeopardy!" contestants, seems to me like the direction we should be headed in American education. And these same skill-based principles can be applied to science and social studies, as well as any other academic area. […] Neither of these kinds of tests would be easily scored by the cost-effective, bubble-the-answer format, but I'd hate to think we are basing measurement of student success on what's easiest to score. […]
"End of course exams are not a bad idea. They provide a connection between class content and state assessments that has been lacking with the FCAT. We need to be careful, though, about how these tests are designed. If they force education in Florida back to the days of memorization and regurgitation, then I am not sure this will be an improvement over our current system." The full column.

Meet the World's Most Powerful Woman (No, Not Hillary)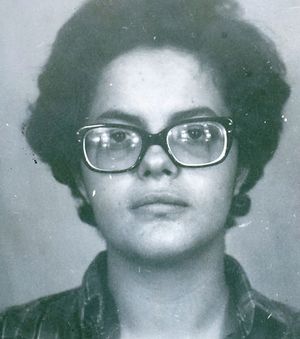 From the UK Independent: "The world's most powerful woman will start coming into her own next weekend. Stocky and forceful at 63, this former leader of the resistance to a Western-backed military dictatorship (which tortured her) is preparing to take her place as President of Brazil. As head of state, president Dilma Rousseff would outrank Angela Merkel, Germany's Chancellor, and Hillary Clinton, the US Secretary of State: her enormous country of 200 million people is revelling in its new oil wealth. Brazil's growth rate, rivalling China's, is one that Europe and Washington can only envy. Her widely predicted victory in next Sunday's presidential poll will be greeted with delight by millions. It marks the final demolition of the "national security state", an arrangement that conservative governments in the US and Europe once regarded as their best artifice for limiting democracy and reform. It maintained a rotten status quo that kept a vast majority in poverty in Latin America while favouring their rich friends." The full story.

No, he was not gay, quite. He was a lot more. After divorcing Leslie Allen, "Curtis was married to the actress Andrea Savio (1984-92) and, briefly, to the lawyer Lisa Deutsch (1993-94). He married his sixth wife, the horse trainer Jill VandenBerg, in 1998, and with her operated Shiloh Horse Rescue, a nonprofit refuge for abused and neglected horses, in Sandy Valley, Nev." (The full Times obit.) Not that there's anything wrong with that. Here he is: