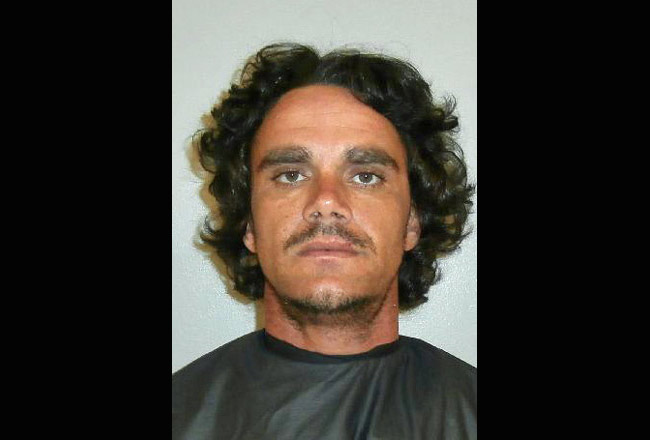 Selling the Lexus might have been more lucrative.
Steven E. Shurr, a 42-year-old resident of Flagler Beach, was arrested Thursday in Bunnell and charged with robbing an 88-year-old woman of her jewelry in Flagler Beach, then robbing the office of the Nautilus condominiums at the south end of town.
Flagler County Sheriff's deputies, working swiftly with Bunnell police, were able to string together a couple of leads and make a key phone call before pulling Shurr over as he drove the Lexus at the corner of North Booe and U.S. 1 in Bunnell.
Thursday morning, a deputy responded to a burglary at one of the units of the Nautilus, where Barbara McGrew, the caretaker for the 88-year-old woman, told the deputy that while she'd been helping the woman get out of bed, she noticed that her jewelry box was missing. The box was eventually found in a different room, but it was empty. The woman's wallet was also missing $40. The front door to the woman's condo is usually left unlocked at night because of her age–to make it easier for police or rescue personnel to get in, should there be an emergency. The victim herself cannot move around the apartment without help.
While at the Nautilus, the office manager of the condominiums told the deputy that someone had broken into the office, stolen a computer and $1,200 in cash. Linda Parker, the office manager, told deputies that security cameras could identify the suspect–and did. When the deputy was able to see the footage a little after noon, "you could clearly see [Shurr] breaking into the office and walking out with the computer and a container that was holding the $1,200 in cash," the deputy wrote in Shurr's arrest report.
The victim's roommate, the report states, was also at the Nautilus, and somehow knew that Shurr was at a pawn shop in Bunnell.
An employee at the Lucky Gold Buyer's Pawn Shop confirmed that Shurr was there, trying to pawn some jewelry. The employee told Shurr that she'd have to go to the bank to retrieve money for the jewelry. Meanwhile, detective and deputy drove the 12 miles to Bunnell (or more likely sped there) and with Bunnell police's help, conducted a traffic stop on Shurr.
The jewelry in his possession turned out to be the 88-year-old woman's: they were identified with pictures police took of the loot. Nautilus staff told police that they would also have surveillance footage showing Shurr coming off the older victim's floor
"with his pants pockets full."
Friday evening, Shurr remained at the Flagler County jail, charged with one count of burglary, one count of second-degree burglary, theft, dealing in stolen property and grand theft. Bond is set at $14,500.