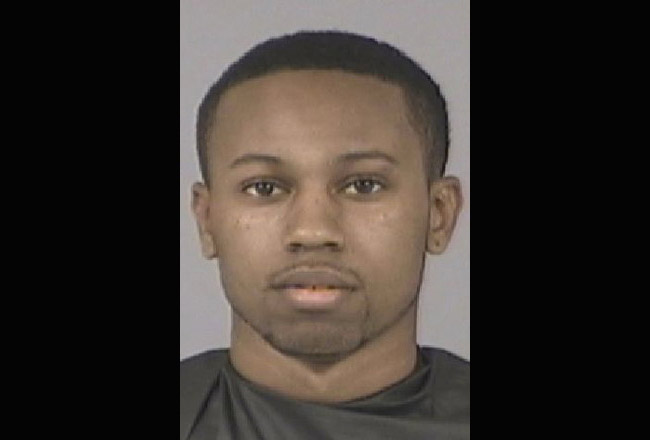 Leroy Rashad Gadson is–was–a resident of 106 East Short Street in Bunnell. He will be a ward of the Florida prison system for the rest of his life following his conviction Friday on a second-degree murder charge and an armed robbery charge, and his sentencing to life in prison, plus 30 years.
Twenty-one months ago–on April 16, 2011–Gadson, according to court papers and prosecutors, arranged an ambush for a known drug dealer at the Pilot's Lodge Motel on Ridgewood Avenue in Holly Hill. Gadson's target was Lawrence J. Kloc, 22, who was to come to a motel room, presumably by himself, to conduct a transaction.
Kloc did not come alone. With him were Chauncy Gilmore, 17 at the time, and Jamie Evans, then 20. But Gilmore and Evans stayed in the car when Kloc initially went into Room 3.
Gadson was inside Room 3, along with Donnell "D.J." Ellis and Darshawn Broadwater.
Evans would later tell cops that he, Kolc and Gilmore were to go to Room 3 "to engage in a drug transaction." The deal was to be between the registered "guest" of Room 3, Jerry Roy Crew, 56, and the trio. But when Kloc entered the room, Gadson, Ellis and Broadwater began to beat Kloc. Gilmore and Evans noticed the fight. Gilmore got a .380-caliber gun and the two went to the room, at which point Ellis came out and began shooting a 9 mm handgun.
By the time it was over, Ellis was dead from a gunshot to the chest. Evans was wounded in the arm. Broadwater and Gadson were also wounded. At first Broadwater, Gadson and Crew claimed they were the victim of a drive-by shooting. But video surveillance and the statements of other witnesses contradicted the story. Gadson did not shoot Ellis, but Ellis died during the commission of the robbery Gadson orchestrated. Under state law, the people responsible for the robbery can be held accountable for a death that occurs during the robbery.
Crew is serving 30 years following his conviction in December on a felony murder and robbery charge. Kloc is at the Volusia County jail on two counts of aggravated battery charges and a charge of possessing a firearm as a convicted felon. Evans faced no charges. Gilmore faced a minor charge.
Gadson was tried in October, but that trial ended in a hung jury. On Friday, after a four-day trial, a jury took just 50 minutes to find him guilty. The trial took place before Volusia County Circuit Judge R. Michael Hutcheson, who immediately sentenced Gadson.
Assistant State Attorney Ryan Will prosecuted Gadson with co-chair Assistant State Attorney Joe Warren. Gadson's mother and grandmother were in the courtroom during the sentencing and, according to the News-Journal, reacted angrily to the conviction and the sentence. "It took two trials for them to get their lies together," Edith Johnson, Gadson's grandmother, a Bunnell resident, told the paper. "Volusia County railroaded my grandson. He is not guilty of nothing."