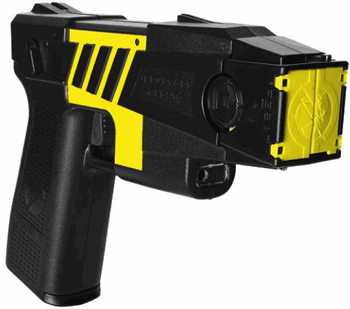 The following incident and arrest information was compiled using official documents, reports and affidavits obtained from government and law enforcement agencies. This feature is not inclusive. It is a sampling of reported incidents in the Flagler County area. Note: The U.S. legal system provides the presumption of innocence to those charged with a crime until guilt is proven in a court of law.
The previous crime report is available here.

Meat-Packing Burglary
On Oct. 5, a deputy investigated a reported burglary at the Madison Green Apartments (#415), where the victim reported that a package of pork chops, a package of chopped meat and a package of chicken were missing from her fridge, along with some jewelry missing from her bedroom and a can of tomato from her pantry. The victim, who changed her locks in June, also said electronics were unplugged but not removed.
A Fight at Smiles Night Club on Old Kings
Just after midnight on Oct. 6 a deputy responded to a call at Smiles Night Club at 7 Old Kings Road in reference to a physical fight. The manager, Janice Bontempo, said she observed Gabriel Dorris and Lorrine Deroshia pushing each other and causing a disturbance inside the club. Janice stated that when she went over to them to ask them to break it up and leave the male, Dorris attempted to attack her, according to the deputy's report. That is when other bar patrons grabbed Dorris and pulled him outside along with Lorrine. Both were still actively causing a disturbance outside when law enforcement arrived. Both appeared extremely intoxicated. Dorris had two visible abrasions on his elbow and knee. Palm Coast Fire Department responded and treated Dorris at the scene. Dorris performed a road side portable breath tester with a result of .26 BAC and Lorrine's result was a .268. Dorris was transported to Flagler County jail where he was asked to blow into the PBT again with the same result. Lorrine was transported to the inmate facility, where she refused to blow into the PBT for a second time. On request of a deputy, she was transported to Florida Hospital Flagler for medical clearance. Both were charged with disorderly intoxication.
A 29-Year-Old Man Is Tasered. It Began Over an Argument Over a Radio.
Well before sun-up the morning of Oct. 5, several deputies responded to a call at Bren Mar Lane in reference to a physical disturbance. The complainants, Jose Sala and a child, said Abimael Rosado, a 29-year-old man, was out of control. Sala speaks very little English and did not say very much other than that Rosado had pushed him. The 13-year-old child who had placed the call to 911 stated that while she was sleeping, Rosado began banging on her bedroom door. When she answered, he began yelling at her about the volume of her radio. According to the child, when she explained to him that she was not playing the radio, he pushed her out of the way and entered her bedroom. Meanwhile, the child's grandfather and Rosado's uncle, Jose Sala, came out of his bedroom to see what the commotion was all about and he and Rosado began to verbally argue Rosado pushed him, according to the deputy's report.
During the investigation, Rosado became very disruptive several times and refused to remain quiet after being told to do so by deputies on scene. When a deputy attempted to secure Rosado with handcuffs, he became resistant. When another deputy came to assist the deputy, Rosado purposely fell to the couch, laying on his stomach, placing both of his arms underneath his chest and interlocking his fingers in an effort to defeat the deputy's attempts to secure him with handcuffs. During this time, another deputy gave several verbal commands to "stop resisting" which were ignored by Rosado. Because of his failure to comply with the lawful commands given, a deputy, using his taser, administered a drive stun to Rosado's back which finally caused him to release his arms. Rosado was then successfully handcuffed.
After Silva-Roman completed her statement, Rosado was taken to the Flagler County jail for processing without further incident. Both Sala and the child received a legal rights and remedies pamphlet with the case number in reference to this incident. A deputy contacted the Florida Department of Children and Families and reported this incident. Additionally, while conducting a warrant status check on Rosado, a deputy discovered that he is currently listed in NCIC as a missing person out of Puerto Rico.
Burglary at Tomoka Storage
On Oct. 2 at 5:48 p.m., a deputy was dispatched to 2751 East Moody Boulevard in reference to a burglary at Tomoka Storage that had reportedly just occurred. On arrival the deputy made contact with a man at the business who reported the incident. The man said that when he arrived at the business at 5:40 p.m. he observed a white male, (with brown hair, average build and height, wearing a red t-shirt and blue jeans) who was attempting to close a gate that he was coming out of. When the suspect saw the man, he rushed back to a white, GMC or Chevrolet pick-up truck, late 90's model, with an extended cab and short bed. The truck was being driven by another white male, unknown on any further description. The truck then ran across the grass median to go west-bound on East Moody Boulevard. After inspecting the property, the man found that the suspects had cut the lock on the main gate and broke it off of the hinges. He then found that there was a large portion of the chain link fence on the southeast corner of the property that was cut. The man had been on the property at 7:30 a.m. and it was not in this condition. Once a partial business owner arrived on scene he confirmed the damage. However, he could not say if any items were taken from the property due to various owners.
Foreclosure's Freaky Collateral Surprises
On Oct. 3, just before noon, a deputy responded to 17 Edison Lane in Palm Coast in reference to a civil complaint. The deputy writes in his report: "Upon arrival I met with Cynthia Boyer who stated she came to her house to retrieve some items and noticed a female inside taking pictures Cynthia also stated there was a male on scene that cut her grass and was outside. Cynthia stated that when she confronted the female she was informed that they had paperwork from their employer giving her permission to be on the residence and do a list of jobs. Cynthia stated that the house was in pre-foreclosure and that she received paperwork from the bank however was never served any paperwork or a writ of possession from the sheriffs office. A check was conducted on the property which revealed that as of Sept. 27, the residence was still in the name and owned by Cynthia Boyer and her husband. I contacted the individuals who were now outside the residence identified by Florida driver's license and Francis and Rebecca Harris. Rebecca stated that she was employed by Priority Field Services to come to this residence and inspect the house, change the locks, take photographs inside the residence and several other documented work orders."
The deputy's report continues: "I was able to read the work order provided by Rebecca, which showed that it did not give permission to enter the residence–only to come and make a field inspection and routine maintenance of the property. Rebecca called her employer and I spoke with Maryann Krause by telephone. I informed Maryann that the residence was still in the name of Mr. and Mrs. Boyer and until the final writ of possession was executed by the sheriffs office that the property cannot be entered or altered in any way. Maryann stated that she was informed that the bank had complete control of the property and sent Rebecca and Francis over to perform the work. At that time Maryann agreed to give Cynthia the keys to the new locks on the doors and that she would take the matter up with the bank. A case card was given to Rebecca and she was informed to contact Maryann so she could get a copy of the report for future court proceedings."
Shoplifting at Kangaroo on Palm Coast Parkway
At 11:27 p.m. on Oct. 2, a deputy was dispatched to the Kangaroo convenience store at 890 Palm Coast Parkway in response to a report of a man, who evidently had poor taste in beer, walking out of the store with an 18-pack of 12-ounce cans of Budweiser without paying for it. The store's assistant manager confronted him. The beer was returned. The man left in a green compact car driven by a woman. An examination of the store video revealed the man to be wearing tan shorts, a white tank top and and black shoes or sneakers. The woman was wearing blue jeans, a white shirt and white sneakers. Both were white.
A Deer Is Put Out of Its Misery
On Oct. 1, a deputy observed an injured deer at the entrance to the Player's Club on Palm Harbor Parkway. "It was obvious," the deputy reported, that the deer was suffering and death was imminent. This deputy put the deer down with one shot utilizing a department issued Glock."
Other Burglaries and Larcenies
Reported at 29 Freneau Lane, on Oct. 5, rear right window of a blue 2007 Chevrolet broken, and DVD stereo system stolen from the dashboard.
Property damage–a broken window on the front door of the house–was reported at 96 Frontier Dr. in Palm Coast on Oct. 5.
$2,000 worth of tools reported stolen from a trailer parked at 11 Pine Lakes Parkway.
Stolen car tag reported Oct. 1 at about 11 p.m. in the Walmart parking lot in Palm Coast.

DUI Arrests
In 2008, an estimated 11,773 people were killed in automobile crashes involving a drunk driver (someone with a blood alcohol content level of .08 or more), according to the National Highway Traffic Safety Administration. Soon, a varying list of traffic and law enforcement agencies will begin releasing the DUI data they compiled in 2009. Whether drunk driving's annual death toll rose or fell last year, the number isn't likely to be the only acceptable one…zero. These reportedly impaired drivers were also found driving on Flagler's streets this week and were arrested.
John Henry Stoll, 65, Bunnell, Oct. 1
Grant Morgan Booth, 22, Flagler Beach, Oct. 2
Elmer Leroy Goostree, 41, Bunnell, Oct. 2
James Rhodes, 59, Palm Coast, Oct. 4
Joan Ellen Perkins, 57, Bunnell, Oct. 4