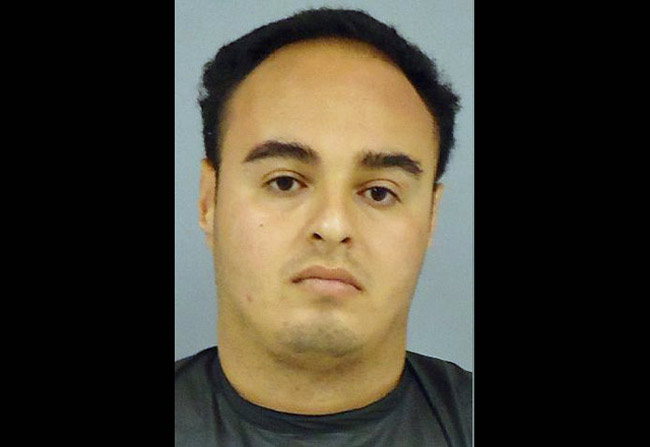 Note: See a Feb. 11, 2013 update on this case, when Roman was sentenced, here.
The question raised by the arrest and jailing of 28-year-old Angel Roman–for the eighth time in less than three years, this time on animal cruelty charges–is why the Palm Coast resident continues to end up in jail instead of receiving treatment.
People who know him and who have talked to police say he suffers from several mental illnesses. What precipitated his latest arrest was, in fact, the invocation of Florida's Baker Act, which allows authorities to incarcerate an individual, against his or her will, at (in Flagler and Volusia's case) Halifax Hospital's locked-down mental health ward, where patients are evaluated for a period, treated, but also usually released within a few days, since the ward is not a long-term care facility.
Roman was Baker Acted on May 20. Three days later, Flagler County Circuit Court Judge Raul Zambrano signed a warrant for his arrest on felony charges of cruelty to animals. On Saturday (May 26), Roman turned himself in at the jail, where he remains on $100,000 bond. The answer to the question posed by his history and issues of mental illness remain unanswered, though Roman's case is not unusual: local jails routinely end up warehousing individuals who–as their guards know, as road cops who arrest them know, as social agencies who deal with them know–would be better served in treatment centers. But those treatment beds are few and expensive. The state is investing less, not more, in caring for the mental health of the indigent.
So people like Roman end up in jail, as Roman himself has in the recent past for domestic battery, breach of the peace, disorderly conduct, criminal mischief, trespassing–the sort of serial behavior often associated less with a criminal mind than a mind in need of professional attention. That's the context of the brutal story that follows.
On May 20, an official from Flagler and Volusia Support Services told Flagler County's dispatch unit that he believed Roman should be Baker Acted because he'd injured several kittens and possibly strangled two of them, according to a police report. Roman was living with roommates at Burton Place in Palm Coast. Rollings told cops that Roman had admitted to him that he'd accidentally choked a kitten two weeks earlier, and that he "bit the lips off one of the kittens and burnt its ear and whiskers with a lighter," according to the report. Rollins also told cops that "Roman suffers from several mental illnesses and he believed that Roman needed to be Baker Acted for his safety and the safety of others."
Roman admitted to a cop to injuring the kittens, but by accident. "He advised," the deputy wrote of Roman, "that he has been depressed lately because his girlfriend is gone and that is why he harmed the animals." Then Roman clamped up, the report notes, at which time Roman was Baker Acted.
The owners of the kittens had rented a room to Roman. They were unaware of the harm to the kittens until May 20. One of the landlords told a deputy that Roman spends a lot of time with the kittens, holding them all the time, and that trouble may have started when the landlords were out of town, leaving Roman alone with the kittens. At one point Roman called the landlords to let them know that someone was interested in taking ownership of two of them. They granted permission. But a couple of days later, when everyone was back in the house, a kitten was found dead. The landlords initially attributed it to natural causes. But then they noticed another kitten had a few injuries. Those injuries worsened quickly.
When his roommates asked him about the kittens, Roman admitted that he had choked the one that had been found dead weeks earlier, and described how he had injured the other, called Oreo. On May 20, the animal was turned over to Palm Coast's animal control division, then examined by a veterinarian on may 21, who confirmed that the injuries had been inflicted as Roman had described it.