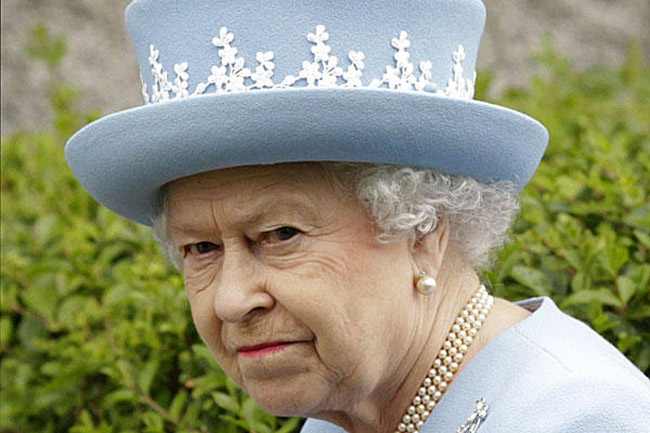 I'm having severe morning sickness. Day after day I've been waking up to "breaking news" flashes at the New York Times, on ABC News  and a couple of other sources about… Kate Middleton's pregnancy?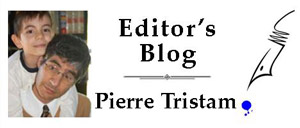 I actually clicked on this morning's "breaking news" email from ABC. Here's what it said: "Kate Middleton Leaves the Hospital After Being Treated for Severe Morning Sickness [6 a.m. ET]." Each word capitalized in the original. It was right after the email from the Florida Highway Patrol informing me of a fatality on I-95, a woman in her late 20s, killed last night just across the Flagler-St. Johns county line. She was either standing on the road or crossing it when southbound vacationers from Pennsylvania in their late 50s and early 60s (a couple from Selinsngroove, a town the size of a Florida subdivision) struck her with their RV-pulling SUV. Night had just fallen. The F-150's right-front bumper struck the young woman and sent her flying to the shoulder. And Charlotte and Richard Stanley, who were in the F-150, must now live the rest of their lives with this inadvertent fatality on their conscience.
It could be a suicide. It could be that the woman was not well. She hasn't been identified: had no identification on her (otherwise FHP would have known her age), no identifying marks, other than the telltale signs of homelessness. "Next of kin has not been made," the report says, in what could be the final official words on the woman's life. The woman's parents, her siblings, her "kin" are out there, unknowing. It's often said of some people that they know more about Britain's royals than they do about their own family. For one family this morning it's as literal a fact as it gets: they know more about Kate Middleton's morning sickness than they do about their own kin's death.
This unknown dead person is as far removed from royalty as she can possibly be: a homeless, nameless, dead woman who had "come to final rest on the west grassy shoulder" of an Interstate, as abject a place to die as any. Yet if I were to judge what matters more in the world today between Middleton's nausea and that woman's death, it wouldn't be a choice. Only the fate of the homeless woman is news. Whatever happens to Middleton or to any royals is clutter. These people, these meandering parodies of a past stuck in formaldehyde, aren't news. They're show business. They're soap operas. They're spectacle and buffoonery 76 years past their expiration date. Edward VIII's abdication in 1936 was the perfect opportunity to abolish a monarchy that has no place in a democracy. Awe and deference to inheritance, privilege and patronage as opposed to merit and usefulness is the daily embarrassment of a nation whose monarch still speaks in terms of "empire" and "subjects"—a monarch who still speaks at all, even addressing Parliament in an annual New Year ritual of time-sucking—when she should have been hauled off to a nice country estate near the Land's End Hotel in Cornwall, with a comfortable pension and a chauffeur, and left to answer fan mail there decades ago.
It's not for lack of royals that Buckingham Palace (the world's most expensive and tax-supported assisted living facility) and the Tower of London (the city's chief attraction) will lack for tourists anymore than the disappearance of the Bourbons has diminished foot traffic at Versailles and the Tuileries. The lurid antics of Charles Diana Camilla and whoever was the sister or sister in law who alternately posed nude or got fat and thin on Oprah's body clock (I'm grateful for these memory lapses) have piled on the reasons to do away with the circus, which cutely flew when the queen supposedly did at the opening of the London Olympics.
There's one good argument for maintaining the monarchy: people want it. "That is the contradiction at the heart of a constitutional monarchy," the Economist wrote in 1994, "that an unelected institution, redolent of authority and selected by accident of birth, depends for its legitimacy on the popular will." A referendum would likely keep the circus in place, because people are too fond of crowning distractions from their own lurid lives.
But when national media such as the Times and ABC News play along, we have our own constitutional crisis on our hands. Democracy doesn't long survive the idiocy of its constituents. Tanks are being deployed in Cairo, the fear of chemical weapons drifts across the Syrian civil war, untold thousands are left reeling from their own Hurricane Sandy in the Philippines, our own political clowns have yet to scale the cliffs of their fiscal cheapness in Washington, but Kate Middleton's morning sickness is what warrants the modern version of press-stopping "breaking news." It would be nice to be spared the exhibitionism.
That nameless woman who died yesterday evening on I-95 is right now on a slab at the medical examiner's office in St. Augustine. She never was news and never will be again. But chances are she had a more interesting life, if not a life worthier of attention, than Kate Middleton ever has, or will.

Pierre Tristam is FlaglerLive's editor. Reach him by email here or follow him on Twitter.