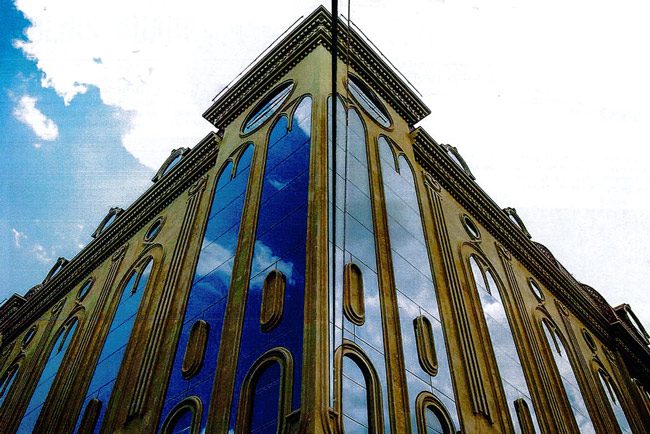 A higher-end stone-cutting and sculpting company from Georgia—the former Soviet republic, not Florida's next-door neighbor—will be opening shop on Palm Coast's Hargrove Lane within a month or two in the launch of its U.S. distribution operation, with manufacturing planned in the future.
The family-owned company, Kamara Stone USA, will be run locally by Paata Asatiani, who's lived in Palm Coast's P Section for a couple of years. It intends to grow at the rate of 10 employees a year over the next three years. Its local investment is estimated at $1.5 million.
Earlier this week, the Flagler County Commission approved a $15,000 incentive package for Kamara equating to $125 per employee per year over the next three years, as long as the jobs are created and certified, and as long as they meet the average rather than median wage of $33,000 a year per employee. That's company-wide, so it includes executive wages averaged in, which means actual wages of line workers will be somewhat lower.
The 30 jobs must be created within 36 months starting in January 2018, but the incentives will be paid over six years. The company states its average wage will be $40,000, according to the signed agreement with the county. The agreement extends to the end of December 2023, with a potential for two years' extension.
According to Helga van Eckert, director of Flagler County's economic development department, the company has 110 employees in Georgia, where it operates four quarries. "We don't have any history on the company here because they would just be starting up," van Eckert said, "so there is a little bit of a risk factor with respect to whether or not they'll succeed, however for us since our incentive would be 100 percent performance based, there's no risk whatsoever to the county." (That's true up to a point of course, but as is the case with all such incentives, the company could fail in the fourth or fifth year, so the longer-term risk of losing the incentive package is not zero.)
Van Eckert shepherded the project with commercial Realtor Cornelia Manfre in just the last two months.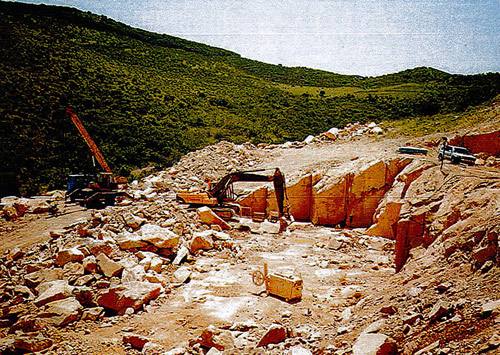 Stones are to be imported from Georgia through the port of Jacksonville for distribution from Palm Coast. It was initially called Project Tempest, to guard its confidentiality, and was revealed at an economic development council meeting last week, ratified by the county commission earlier this week. "Sometimes our projects take two years to come to fruition, sometimes they take two days," van Eckert said. "So while they'll start off with distribution to kind of prove the market, they will then expand into actual manufacturing of materials."
The company will be relying mostly on local talent. During those three years of presumed expansion, van Eckert said, "we would be helping them create the talent that they need locally because it's very specific talent, so we'll be looking to work with CareerSource to put a program in place."
The work involves a range of products, including mosaics, street and interior stonework.
Kamara would not be entering virgin territory by any means: several small businesses operate stoneworks in the county. Barbara Revels, a member of the economic council, was concerned about that.
"We have so many granite and stone places throughout our community and other communities," she asked Manfre, "and I know this would appear to be a maybe a higher end product, but do you know if they'll be competitive with those companies?"
"In a sense they would because we're competing within our own backyard, but their plans are quite grand," Manfre said. "This will be a different type of product. It's coming from the quarries in Georgia. The family owns four quarries over there now, they already export to Brazil, several other eastern European countries. So it's a well-founded company, and it is just—I'm very excited about this, but they would compete somewhat, but they're very different."
The company will start operating at 3 Market Place in the industrial section of Hargrove Grade, and either expand into a building or build a building of its own. Kamara just presented at the home show in Jacksonville, taking possession of goods from a small container that arrived at Jacksonville port, and is expecting two more containers currently U.S. bound. Georgia is a South Carolina-size nation sandwiched between Russia, Turkey and the Black Sea. About a fifth opf the nation is under Russian occupation.

The County's Agreement With Kamara Stone (2017) (Voluminous file)