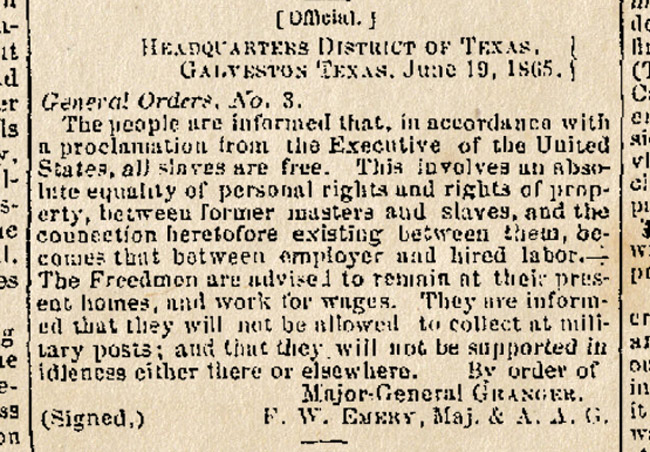 The African American Cultural Society Inc., will again host an observance of Juneteenth on Saturday, June 15, starting at 1 p.m. at the AACS Cultural Center, 4422 US 1 North in Palm Coast. All are welcome to join this free cultural event.
Juneteenth is also known as Emancipation Day or Freedom Day, commemorating the abolition of slavery. Though Abraham Lincoln issued the Emancipation Proclamation in September 1862, it was only beginning in 1865, in Texas, that actual emancipation began to take effect. Texas was the first state, on June 19, 1865, to formalize emancipation, by order of Union General Gordon Granger in galveston that day.
Juneteenth, a combination of the words June and nineteenth, is the only national holiday celebrating the end of slavery in the United States.
While the day's program at the African American Cultural Society begins at 1 p.m., vendors will be available at 10 am. The program will honor African and African-American ancestors in song, dance and dramatic performance.
Parents are encouraged to take children for an educational and entertaining experience. Donations will be accepted to help defray costs. For details, contact Sybil Dodson-Lucas by email here.
Palm Coast Mayor Jon Netts is scheduled to attend a portion of the event. The day's complete program is below.

Juneteenth Celebration at the African American Cultural Center, Palm Coast