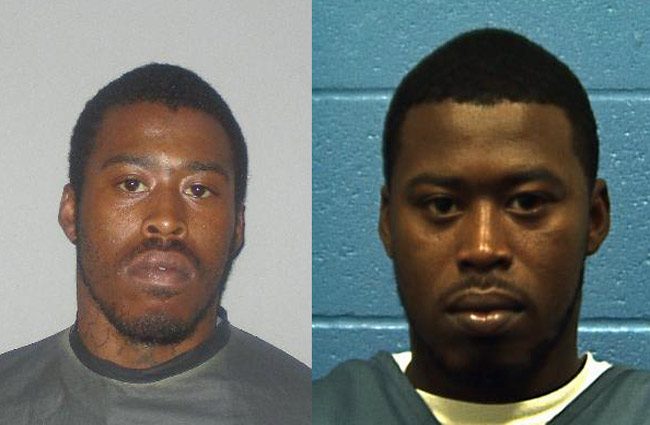 Last Updated: Tuesday, 7:30 a.m.
Johnnie Spydale Thomas Jr, a 24-year-old resident of 118 Espanola Road, has a long history of arrests, two stints in state prison, being at the receiving end of a bullet when he was 19, and habitually fleeing from cops. He's been held without bond at the Flagler County jail since Dec. 3, when he was arrested as a fugitive from justice on several charges, including fleeing and eluding police.
Today, he was apparently charged with second-degree murder in the fatal beating of Robert Lee Emanuel Sr., 60, at Emanuel's Palm Terrace home in Bunnell on Sept. 15. Emanuel was taken to the hospital, where he died in mid-November.
At least the Bunnell Police Department and administration say he was charged: the city announced the charge this afternoon in a release issued by the city clerk, but has not yet provided details about the arrest, nor the charging affidavit, which a city official said would not be ready until later today or tomorrow, as it had not yet been merged in the system.
FlaglerLive and the News-Journal published the information, relying on the city's release, and FlaglerLive's phone contact with one Bunnell police official who spoke about the status of Thomas's 707. That appears to have been an mistake.
As we learned between 5:30 and 6 p.m., neither Sheriff Staly nor the State Attorney's Office know anything about the charges having been filed: Thomas's status at the Flagler County jail has not changed. He's not been served any documents, nor has the jail, indicating the additional charge. Nor has his classification changed, as it would have to be were he charged with second-degree murder, the sheriff said.
"At this time he's not been booked on any additional charges by any other agency," Staly said late this afternoon, when interviewed about Thomas's status. "Normally if a warrant was issued the warrant would be served on him in the jail. If there's no warrant involved the charging agency can go to the jail and do a 707 and file additional charges." (A 707 is the technicxal term referring to a charging affidavit, such as this one in one of Thomas's previous arrests.)
Bryan L. Shorstein, the State Attorney's chief spokesman, put it this way: "The State Attorney's Office is still investigating the case and there has been no charges filed."
Tom Foster, the Bunnell police chief, credited Cpl. Shane Tully, who investigated the case for the agency, and several other local agencies, including the Sheriff's Office in the news release. But Foster did not return a call this afternoon.
In sum, officials at the State Attorney's Office and the Sheriff's Office appear to be as perplexed–if not frustrated–by Bunnell's methods as those at the receiving end of the city's "news" releases. Today's development in the case is only the latest indication of sloppiness, uncertainty and questionable accountability on Bunnell's part regarding the handling of information and a murder investigation.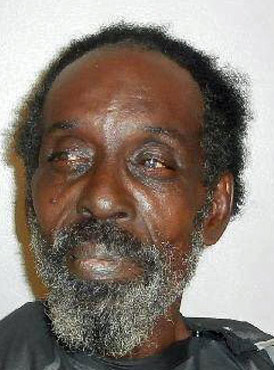 The investigation appeared to have been dormant following the report of an assault and battery, and Foster initially declined the sheriff's office's help even after the death of Emanuel, when Foster was spending several days at a police function in Orlando. Foster had also initially resisted releasing any information relating to the assault and battery and the death of Emanuel before issuing the initial report of the assault and battery. But that report was almost entirely blanked out. After a report in these pages that the department was dragging its investigation—Foster did not meet with a State Attorney investigator until several days after the death of Emanuel—Foster reversed his stance and welcomed assistance from the Sheriff's Office. By late November and early December word was going around Bunnell that Thomas was being sought in Emanuel's death.
It could well be that Bunnell had decided to fill out papers indicating that it was recommending that a second-degree charge be filed in the case, but had not gotten the recommendation ratified by the State Attorney's Office, which actually files such charges. Bunnell, in other words, in an attempt to improve its image after last fall's missteps in the case, was putting the cart before the horse.
Bunnell City Manager Dan Davis said the announcement "may have jumped the gun a little bit," though he was as perplexed as sheriff's and State Attorney's officials were, having relied on word from the Bunnell Police Department that the charge was filed. He had spoken with Foster around 2 p.m. about it, when Foster told him, "we've got this thing wrapped up."
"Obviously a miscommunication," Davis said, "maybe on the officer's part. Tully isn't real experienced in those things," this being his first such case. Davis said the matter would be straightened up Tuesday morning, when he directed the administration to send a clarified release and emailed the following: "Bottom line: BPD filed the charges but state attorney hasn't 'accepted' them yet. Apparently, they have to accept them before they are officially charged."
In the city's defense, police agencies routinely file charges before the State Attorney ratifies them—or drops them-but usually the filing is accompanied by a charging affidavit that is forwarded to the jail and the courthouse and that details the investigation, giving a sense of the quality of the charges. The Sheriff's Office, for example, often announces arrests and charges before those charges are filed by prosecutors, but those announcements are either simultaneously accompanied by the charging affidavit or the affidavit is immediately made available upon request by the agency and, relatively quickly, by the courthouse.
Thomas was arrested by Flagler County Sheriff's deputies and agents of the Bureau of Alcohol, Tobacco and Firearms the afternoon of December 3 at 52 Filbert Lane in Palm Coast. He'd been hiding in a bedroom closet. He was being sought on cocaine possession and sale charges, and possession of a firearm by a convicted felon. He'd also been featured in the Sheriff's top-10 most wanted fugitives. He also faces a federal indictment. There was no word of his connection to the murder of Emanuel at the time.
Thomas had previously been arrested in July, twice, for fleeing and eluding, posting bond both times. The first time was on July 8, when the vehicle he was driving was fingered by witnesses as allegedly carrying individuals involved in a burglary. The vehicle fled away from deputies, speeding as much as 100 miles per hour on I-95, where it nearly collided with a semi truck before crashing into a retention pond at the intersection with State Road 100. He bonded out. He was arrested again on July 30 in reference to a similar, fleeing-and-eluding incident dating back to May 14, when a deputy was actually speaking with Thomas, and Thomas had indicated he'd get out of the car, only to then accelerate and flee from the deputy. He bonded out again.
Weeks later, Emmanuel was beaten at his home, his death becoming the fifth murder in Flagler County in 2017, a record. Until today, it was the second unsolved murder in Bunnell in two years. That of John Robert Stubbs, 46, who'd lived on Bunnell's Drain Street and was found dead on his doorstep in November 2015, remains unsolved.
Thomas has served two stints in state prison, one for two and a half years for discharging a gun from a vehicle at Palm Coast's Ralph Carter Park, where a brawl had escalated into a fight in April 2012, and one for fleeing and eluding cops, in Volusia County, in 2014. That was an 18-month sentence. Thomas was also the victim of a shooting in Palm Coast's P Section in February 2013.