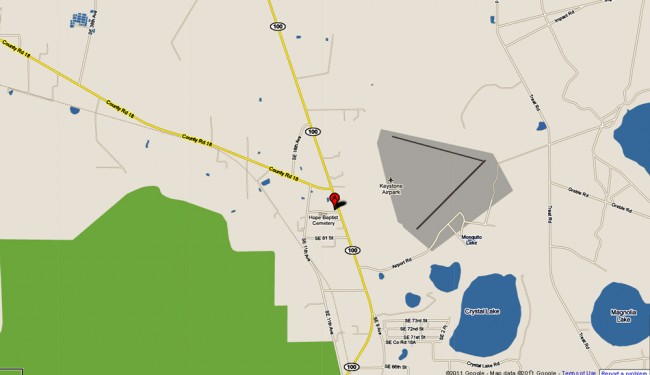 Jason Wisham, 29, of Palatka, was killed at 9:15 this morning (Feb. 4) when an out-of-control driver at the wheel of a van struck Wisham as he walked on the side of the road near Hope Baptist Church in Starke, in Bradford County.
David White, 49, of Florala, was driving east on State Road 100. As White was approaching the east driveway to Hope Baptist Church, his 2000 Plymouth van veered onto the south shoulder, striking Wisham. The van kept going, striking the rear of a 2001 Chevy van that was parked on the side of the road.
White's van then spun clockwise and overturned before coming to a rest on the passenger side, on the south side of SR100, according to the Florida Highway Patrol.
Wisham was taken to Shands Gainesville Medical Center, where he was pronounced dead.
White suffered serious injuries. The highway patrol said alcohol was in his system, and charges are pending.