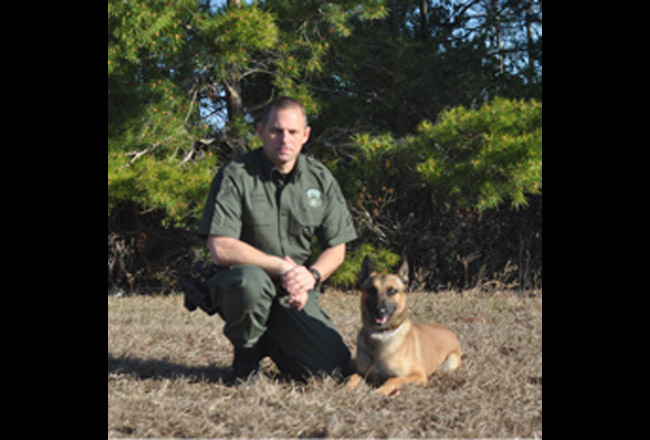 One way or another, and even before he was elected sheriff in November, Flagler County Sheriff Jim Manfre wanted Jamie Roster out of his agency. On Sept. 23, Manfre got his way, firing Roster for "job abandonment."
Roster, who joined the Sheriff's Office in 2001, rose to the rank of Sergeant and was the agency's 2010 officer of the year, was the subject of an internal affairs investigation triggered by men in his own squad last year. Deputies claimed Roster falsified time sheets and often would not show up for work while on the clock, at a time when he'd started his own landscaping business. The seven-week investigation found that Roster had logged—and been paid for—265 hours of regular, overtime and holiday pay, for which he did not work, totaling $8,400.
Then-Sheriff Don Fleming demoted him to deputy and returned him to road patrol. Roster, who never lost his $52,000-a-year salary, appealed the decision through his union. In the closing days of his administration, Fleming restored Roster to his sergeant's rank, ending the matter with one day's suspension and giving him $1,000 in back pay, essentially negating even the small financial penalty he ended up facing. The outcome divided the agency between Roster supporters and opponents and tarnished Fleming's reputation, which had already been shaken by then because of several other ethical lapses as sheriff. He lost narrowly to Manfre in November.
Roster's tenure at the agency was mostly positive, with rare exceptions until last year. In 2008, Darin Sliker, a deputy at the time, sought to have a conspiracy charge brought against Roster and other deputies after Sliker was arrested for allegedly head-butting his girlfriend. The charge against Sliker was eventually dropped, and the State Attorney's office declined to pursue the conspiracy charge.
Manfre himself had vowed to re-open the Roster investigation the moment he became sheriff. The first thing he did, however, was demote Roster again as part of Manfre's first-day reorganization of the agency, which also included several firings—the first of many: a few weeks later, Manfre forced the retirement of David O'Brien, the former chief deputy who, under Fleming, had overseen the Roster investigation—and refused to sign off on Roster's clearance.
The Florida Department of Law Enforcement did investigate Roster last spring, but the State Attorney's office found insufficient evidence to pursue charges.
Several weeks ago Roster went on medical leave under the Family Medical Leave Act. On September 19, according to the firing letter written him by Ken McClinton, the agency's human resources director, and by Manfre, Roster was due to bring in a doctor's note allowing him to return to work: Roster had told the agency he would do so. The next day, he did not, nor did he the following two days, which happened to be Saturday and Sunday.
Department policy grants it the authority to discipline or fire an employee for failing to return to work, with "separation from employment without notice" possible if the employee skips three unexcused days in a row.
"Because you have failed to return to work according to the policies set forth by this agency, your actions have deemed your employment as a resignation without notice," the letter to Roster stated.