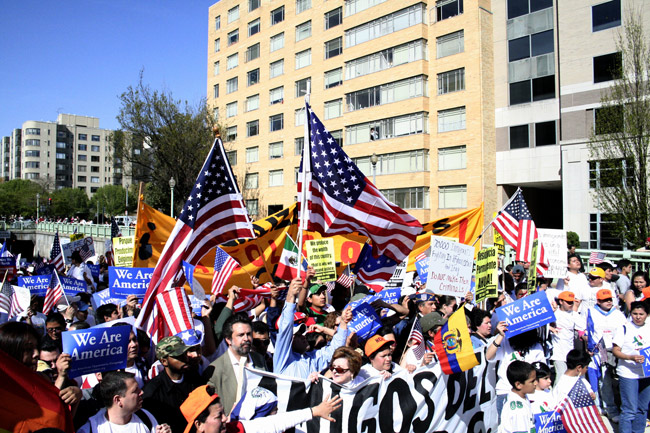 While the national obsession with guns takes a turn for the hysterical, an interesting duel is taking shape in Washington between Barack Obama and Florida's Sen. Marco Rubio. It involves an issue almost as incendiary as guns. Immigration.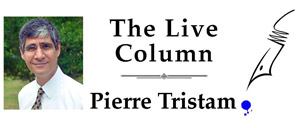 Luckily for us, neither Obama nor Rubio is being hysterical about it. They both recognize that 11 million undocumented immigrants can't be wished away. Nor will they self-deport, in the unforgettably Stalinist phrase of the late Mitt Romney. And we can't arrest them all and ship them across the Mexican border. Dwight Eisenhower tried that in 1954 with Operation Wetback, when the casual bigotry of national policy had no problem advertising itself by name. The "Wetbacks" came back, not least because the dirty little secret of chambers of commerce from here to Wall Street's bottom lines is that they want them here.
It's not just that illegal immigration is unavoidable. Our consumer tastes and distaste for certain kind of work make it necessary. Without it, we wouldn't have vegetables and fruit on our dinner tables because there'd be no one to pick them in the fields. We wouldn't have much of a tourism industry in Florida because there'd be no one to make our beds in hotels and clean our theme parks' toilets. We wouldn't have nannies to slave after our children. We wouldn't have much of a construction industry. In short, we wouldn't have anyone doing the sort of work Americans believe they're too good to do themselves.
And let's be clear. Without illegal immigration, we wouldn't have had America. The founders of this nation were its first illegals, and they were a lot more illegal than the poor waddlers across the Rio Grande these days: in the founding days, the great illegals of Plymouth and Jamestown came ashore with a Bible in one hand and a musket in the other, massacring everything in their way. We're a nation founded not only by illegal immigration, but by genocide. At least today's immigrants come here to slave for us and preserve our standard of living. The least we owe them is the dignity of recognition, and yes, a welcoming road to citizenship.
I'm using the words illegal immigrants and undocumented immigrants interchangeably. I don't mean to. There is no such thing as an "illegal immigrant" anymore than there is such a thing as an "illegitimate child." You can be a person without proper documentation. You can be a person who commits illegal acts. You can have illegal immigration. But unless you're a character in a Kafka novel or a Borges invention, you cannot be an illegal person, though the political abuse of language is the first accomplice in the dehumanization of individuals. The degradation of human rights would not be so routine if it were not preceded by the degraded portrayal of persons as less than human, which the reflexive use of "illegal immigrant" achieves with as much ease and tolerance as "wetbacks" (or worse) once did.
It's not just a welcoming road to citizenship they're owed, but an atonement in language.
Let's also recognize that illegal immigration slowed to a crawl a couple of years ago, and has now virtually stopped. Since the Great Recession, even Mexicans think they're better off staying home than contending with our job market. Nothing like that has happened since the Great Depression. It's a huge opportunity, like when the Berlin Wall fell and gave the West a chance to rebuild a saner world. We could begin by tearing down that obscene wall of ours at the border with Mexico, which insults America's heritage no less than if the Statue of Liberty's torch were replaced with a gun (which it might as well be).
We should then embrace any plan that recognizes that the overwhelming majority of immigrants, documented or not, are a benefit to the country. Rubio is still too concerned with using immigration to make a name for himself as the Republican Party's great Latino hope. Just as he has a fabulist streak of making stuff up about his own immigration history, he's pretending that his plan isn't amnesty, even though he keeps talking about a pathway to citizenship. That's amnesty. He wants to go slower than Obama, because he doesn't want to scare off the crazies in his party. That's just being cowardly.
The solution is staring us in the face. We've admitted that these immigrants aren't going away. Let's admit our co-dependence, let's restore their dignity, and America's, and admit that undocumented immigration is as American as apple pie, if not as American as empanadas.

Pierre Tristam is FlaglerLive's editor. Reach him by email here or follow him on Twitter. This column is also syndicated through Florida Voices