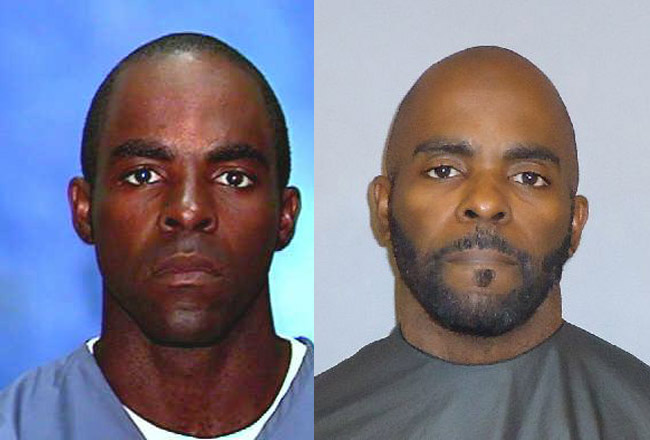 Henry Charles Holmes Jr. was booked into the Flagler County jail on New Year's eve on eight charges of illegal drug possession, aggravated battery and domestic violence following an incident involving his girlfriend on I-95, where his girlfriend allegedly attempted to evade him by jumping out of his car even as it was speeding north.
Serena Kumpf is a 26-year-old resident of Palm Coast who works at Molly Browns, the sports bar in Volusia County. After work on New Year's eve, she went to an after-hours club with a friend, and called Holmes, her boyfriend, to let him know where she was going.
While Kumpf was at the club (Last Call, on Nova Road in Holly Hill), Holmes, a 41-year-old resident of 43 Raemoor Drive in Palm Coast, showed up "and became upset" when Ku,pf told him that a friend of hers—Lauren Ford—would be giving her a ride home, according to a police report.
The couple continued arguing, then left in Holmes's older model white Chevrolet Caprice. Ford followed them. Holmes drove to I-95. In a statement Ford ghave police, she said that "at first they were driving normal, then they started speeding and swerving," according to the police report. "Lauren observed Serena open the passenger door trying to exit the vehicle" even as the Chevrolet was driving north on the Interstate. Ford said Holmes was trying to keep her from exiting.
At one point the Chevrolet pulled over, and Ford pulled up behind the couple, only for Holmes to speed off and exit at the Old Dixie Highway ramp, losing Ford.
Ford then called Kumpf, only to hear Homles answer the phone and keep Ford from speaking with Kumpf, according to the report.
Meanwhile in the Chevrolet, as Kumpf later described the incident to cops, Holmes was asking Kumpf whether they were going to split up. She said yes, they would. But Holmes, according to Kumpf's account, said they would split up "when he said so."
He then, according to the report, "took her cell phone and began pulling her hair, left ear, and bit the middle of her back when she attempted to exit his vehicle. He also pulled some cosmetic nails off her fingers. He then threatened to kill Serena if he saw her with another guy. He also threatened to blow up her work and to hurt her family. He then took her cell phone, ID and money."
Holmes then pulled into the Racetrac gas station in Palm Coast, where Kumpf said she left the car, and got a ride home with a customer at the store. In her statement to cops, Kump said she believed Holmes, a convicted felon, was capable of carrying out his threats against her and her family.
A deputy observed several injuries on Kumpf.
Holmes was charged with aggravated assault, domestic violence battery, strong-armed robbery, possession of a firearm or ammunition or an electric device by a convicted felon, possession of cocaine, or Oxycontin, of Alparazolam, and of drug-cultivation paraphernalia. He posted $35,000 bond and was released.
Holmes served previous prison sentences—on burglary and robbery charges in 1992, and on a cocaine possession and fleeing and eluding charge in 1998 (he served his time between 2000 and 2001). At the time he was a resident of Ormond Beach.