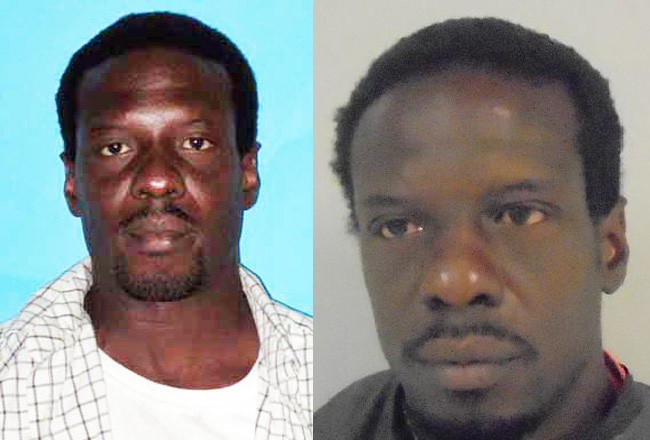 Larkland Harris Jr., a Palm Coast resident with a long history of violence and who spent six years in state prison, was charged Tuesday in the stabbing of Raymond Glass, a 21-year-old homeless man, in the parking lot near Pizza Hut off Palm Coast Parkway late Monday night.
The original charge against Harris, as filed by the arresting deputies, was attempted first-degree murder. The state attorney's office in its felony warrant amended the charge–as is common for the state attorney's office to do–to the lesser aggravated battery with a deadly weapon, causing great bodily harm.
Deputies found Glass with his organs spilling out of his abdomen when they first reported to the scene at 9:36 p.m. Monday. One witness described it as seeing Glass's liver hanging out. Glass had a deep cut to the left side of his abdomen. He was flown to Halifax hospital in Daytona Beach, where he remained in critical condition today. (A sheriff's news release referred to Glass as a transient. The incident report lists 27 Rymer Lane in Palm Coast as Glass's address.
Larkland was also transported to Halifax, by ground, with a stab wound of his own, after deputies found him at 17A Braddock Lane, his home, where he had apparently fled on a bicycle after the confrontation. He also had a wound to his abdomen. As deputies interviewed Harris, one noticed a black-handled knife sticking out of his back right pocket.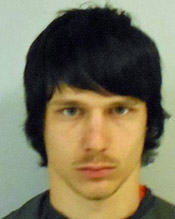 A redacted incident report states that about 20 minutes before the call to 911, several people had been at 17A Braddock Lane, among them Glass and Larkland. The two men argued. Something happened: that passage is redacted. Glass then left and walked to the Pizza Hut parking lot. Larkland pursued him. The two men again argued, and Larkland, allegedly, stabbed Glass. It's not clear how Glass was hurt.
Witnesses identified Larkland as the alleged primary aggressor, one of whom said Larkland punched Glass before hearing Glass yell out that he'd been stabbed. Larkland then ran off. Glass was on the ground. The witness "lifted his shirt and saw his intestines," the incident report states.
Larkland was still at Halifax Tuesday. He was to be booked at the Volusia County jail on $50,000 bond before being brought back to Flagler.
In 2003, Larkland was sentenced to seven years in prison on charges of aggravated battery on a person 65 or older, resisting an officer with violence, and battery on a law enforcement officer or a paramedic. He was sentenced in Alachua circuit court. He was released in September 2009. He has since been arrested nearly a dozen times in Flagler on charges that include driving on a suspended license with knowledge, cocaine possession, drug cultivation, aggravated battery, grand theft, domestic violence, shoplifting, probation violation, burglary, and in June, domestic violence assault.
Glass, too, has an arrest record that includes charges for burglary, grand theft, drug charges, criminal mischief and probation violation.