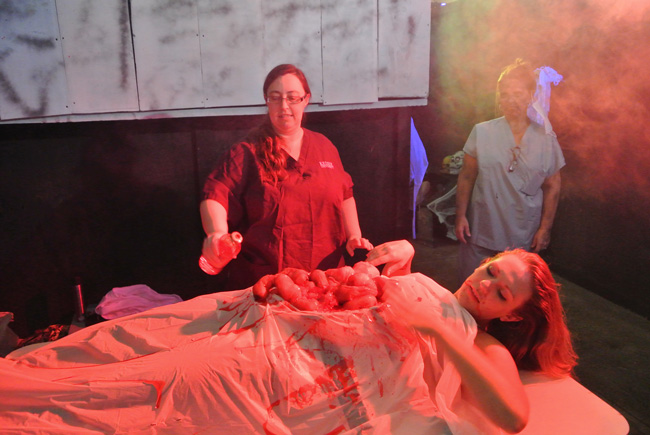 Attention slasher fans and Jason Voorhees descendants: Palm Coast's Hall of Terror is back.
For the 13th year.
The Palm Coast Fire Department, under the leadership of Rich Cline and Dan Driscoll, is once again putting on its Halloween bash of chills and dreads at Fire Station 21 on Corporate Drive in Palm Coast.
The horrors are scheduled for Thursday and Friday, Oct. 30 and 31 from 6-11 p.m. Admission is free. The gory trip is recommended for everyone, ages 10 and older. No young children, please.
This creepy haunted house will have some exciting new twists in its 13th year, with some gruesome scenes and some surprises. You might even run into the most ghastly of all possible creatures: a politician running for office, as they seem to scurry everywhere there's a crowd.
Candidates aside, volunteer characters, many of whom are firefighters and other city employees, provide the scares.
For more information, call the Fire Department at 386-986-2300.