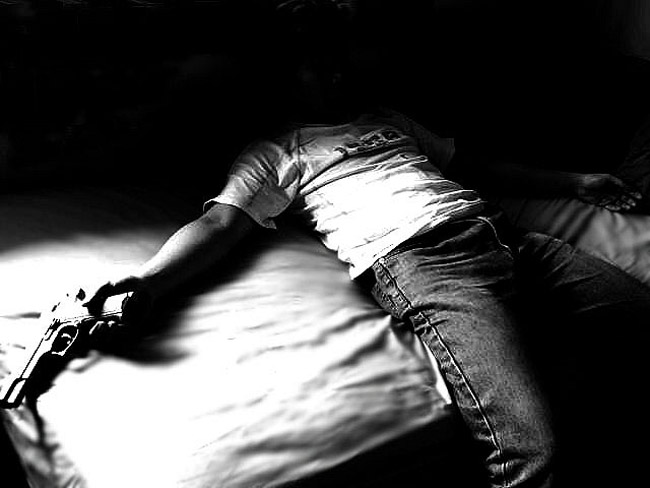 When it comes to bills that have Floridians up in arms after the legislative session, nothing tops the responses being volleyed at a measure that halts gun sales to some mentally ill people who voluntarily commit themselves.
As the bills that survived session are prepared for delivery to Gov. Rick Scott, his "Sunburst" email inbox has been inundated from constituents urging his veto or signature on legislation and individual budget items.
For example, some 750 emails – mostly cut-and-paste requests – have come in since May 1 urging Scott to "work with other elected leaders to bring about a special legislative session" on expanding health insurance coverage after attempts failed this spring.
Thousands more have focused on successful legislation now being prepared for delivery to the governor's office. Scott hasn't said how he will act on most legislation.
There is support for a $50 million St. Petersburg to Titusville Coast-to-Coast bicycle and pedestrian trail – seen as an economic enhancement for Central Florida – and for local historic preservation projects.
Others implore Scott to reject the "Timely Justice Act" (HB 7083), which tries to reduce delays in carrying out the death penalty. Often a form letter, the emails contend "this bill curtails opportunities for individuals to challenge death sentences and increases the likelihood that our state will execute innocent people."
Meanwhile, opponents of the "bong ban" bill (HB 49), which prohibits the sale of metal, wooden, acrylic, glass, stone, plastic, or ceramic smoking pipes, chillums or bongs, have written that the law won't reduce marijuana use.
"How is banning certain pipes going to prevent use?" wrote Kevin Silvey of Alachua County.
But nothing compares to the clips unloaded on a measure (HB 1355) that would block firearms purchases by some people who voluntarily admit themselves for mental-health treatment.
"Please do not sign this bill! We have been stripped of so many rights already. It is not law abiding citizens abusing guns. Criminals will always get guns at any means necessary," wrote Stephen Gilley from Pasco County, one of about 4,000 emails on the topic that have come in through the state's Sunburst system this month.
"Please don't sign this knee jerk reaction bill like the one against internet sweepstakes," emailed Alfred Myers of Sumter County.
Many of the emails on the topic come with subject lines declaring: "Please Oppose Any Gun Control," "veto this gun bill," "veto any anti gun bills or laws," "Please Protect Our Second Amendment," or simply "HB-1355."
"Not only will this bill assure more law-abiding Floridians lose their right to keep and bear arms without due process, even mental health experts are warning of its dangers," penned Frank Infante of Alachua County.
Some claim the law brings the state closer to gun confiscation.
John Lawlor of Brevard County proposes the state take a more comprehensive approach to preventing violence through enforcement of existing laws, heightened security and "greater consideration on how to better manage the acutely mentally ill."
Hillsborough County resident Susan Morgan argued that the bill "only further stigmatizes people from seeking mental health treatment."
The bill by Sen. Audrey Gibson, D-Jacksonville, closes a legal gap, as state law already bars firearms purchases by people who are involuntarily committed under the Baker Act.
Backed by the National Rifle Association and Unified Sportsmen of Florida, the bill focuses on people who are found to be an "imminent danger" and face the possibility of being involuntarily committed if they do not admit themselves.
Marion Hammer, a lobbyist for the gun-rights groups, said those urging Scott to veto the bill are doing so based on "erroneous information."
"HB-1355 is very limited. It is not about people who voluntarily go to private counseling for help. It is not about people who voluntarily go to a doctor for help. It is not about people who voluntarily go to a public clinic for help," Hammer said in an email Thursday to the News Service. "It only applies to people with mental illnesses who are already in a mental health facility under a Baker Act petition and who have subsequently been diagnosed as being an imminent danger to self or others."
Lee Williams, the Sarasota Herald Tribune's "gun writer" reported that the veto effort appears to be in part a push from "Gun Owners of America," which sent out an email to members stating, "Don't allow the healthcare industry to determine who can and cannot own firearms. Help our friends out in Florida by calling Governor Rick Scott to urge him to veto HB 1355."
–Jim Turner, News Servicde of Florida