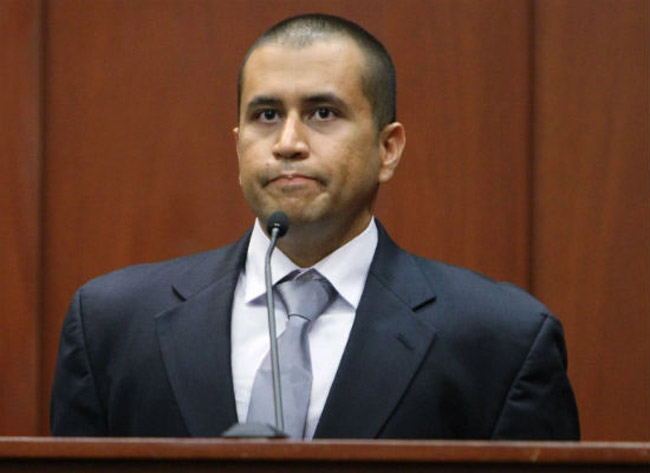 George Zimmerman is living in a safe house in Seminole County, according to a blog by his defense attorney, Mark O'Mara of Orlando. And he needs money, O'Mara wrote Sunday, because when a second bond hearing put Zimmerman's bail at $1 million, the neighborhood watch volunteer had to add $85,000 to the $15,000 he'd posted in April, after his first bond hearing. Zimmerman is charged with second degree murder in the shooting death of 17-year-old Trayvon Martin and has claimed self-defense.
Last month prosecutors charged that Zimmerman and his wife had misled Circuit Judge Kenneth Lester about their financial resources, which included more than $150,000 raised online for his defense. Lester revoked his bond and sent him back to jail, then upped the bond amount last Thursday. According to O'Mara, the balance of the defense's cash was $211,000 before Zimmerman bailed out of jail on Friday. "[A]t this time, there are about $40,000 in payables for defense expenses so far (not including any attorney's fees) with significant expenses ahead of us for expert witnesses, deposition costs, private security and George's living expenses," he noted. "Paying bond and scheduled expenses would effectively wipe out the existing balance." O'Mara said donations had fallen off while Zimmerman was in jail the second time, but that $36,000 came in after the new bond order.
"Supporters have told us they were concerned that the Court would set such a high bond that getting George out of jail could risk wiping out the entire defense account," O'Mara noted. "It appears that they were right." Benjamin Crump, the attorney for Trayvon Martin's parents, Sybrina Fulton and Tracy Martin, said they preferred Zimmerman remain in jail, but "respect the ruling of the court and the strong message that the judge sent that deference to judicial integrity is paramount to all court proceedings." Zimmerman, half-white and half-Hispanic, shot the unarmed Trayvon Martin, an African American, after following him in the gated community where Zimmerman lived and Martin was visiting his father.
Accusations of racism have helped make the case a national one. Martin's parents "understand that this is not a sprint to justice," said Crump, "but a long journey to justice that they must bear for their son Trayvon." Zimmerman's defense strategy will be based upon the funds at his disposal, O'Mara said. "For those who have given in the past, for those who have thought about giving, for those who feel Mr. Zimmerman was justified in his actions, for those who feel they would do the same if they were in Mr. Zimmerman's shoes, for those that think Mr. Zimmerman has been treated unfairly by the media, for those who feel Mr. Zimmerman has been falsely accused as a racist, for those who feel this case is an affront to their constitutional rights — now is the time to show your support," O'Mara wrote.
–News Service of Florida