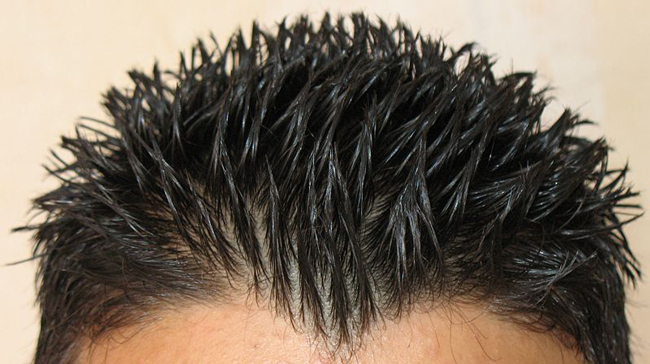 The News-Journal was once a good, thick read. It's a bit more Kate Mossy these days, like almost all local papers. Fewer people buy it, fewer still read it. But it's still our only local paper, and whatever start-ups and pretenders to media's throne (like this) do, it's hard, or should be hard, as Dave Eggers has it, to beat a good paper. Since most of you don't get the thing anymore, here's an occasional five-minute summary of what you're missing, and what may have beaten us to the more important stories of the day in Flagler.

The news in today's News-Journal is that there is news on the front page: an Anne Geggis report on the Legislature coming to its senses, however briefly and incompletely, and stopping short of eliminating funding for Healthy Start, the agency that helps pregnant women or mothers and their infants improve the odds of a healthy child-raising. The state budget is still slashing the program's funding by 5 percent, and if the House version of the budget has its way, the state Department of Health would so reduce its scope that its oversight of health in Florida will approximate Bush-era oversight of Wall Street. It shouldn't be long before South Florida's Cubans start heading home for better health care. Make your reservations for Mariel Redux, in reverse.
The rest of today's front page is a skimmer's blessing: Pizza with a Haitian earthquake refugee who lucked into Daytona Beach surgeons who removed a big tumor from her mouth, a story about a gator on someone's front door (presumably to replace the multi-part series of the past few days on the snake biting a sheriff's deputy), and a Michael Lewis profile of Mardy Gilyard, a 2005 Flagler Palm Coast High School graduate who, after a few dissolute years, may be a second- to fourth-round draft pick in tonight's NFL draft.
Our Flagler Edition local section continues to be a misnomer, with just one piece from up here (on an inside page): Frank Fernandez's continuing coverage of a drive-by shooting trial of Tommy Ray Banks, who shot and grazed Pariate Elijah Moore in August 2008 and now faces 35 years in prison if convicted. A whiff of gang activity is giving the story its colors.
The section front headlines the end of that inexplicable 10-year ban on live music in Volusia County restaurants that serve alcohol (live music should be banned in establishments that don't serve alcohol, Baptist churches especially). There's your obligatory oxycodone conviction, a feature on a kid-loving cyclist, and, for today's Davidsons-Rolling-In-Their-Graves special, a brief on the 45 local high school students who won this year's Medallion of Excellence, the honor started by Tippen and Josephine Davidson. The piece is six and a half inches long (a fraction of the gator or NFL kid stories). That 4.5 tremor on the Richter scale you felt last night, at least in your heart? That was them, Tippen and Josephine, rolling and roiling in their graves the moment Michael Redding, the new owner of the News-Journal, took up the spot Tippen used to cherish when, gel-free, he spoke to Medallion winners at the banquet.
Two pictures went with Mark Harper's brief: a tiny one of Stetson President Wendy Libby, who was the guest speaker (and Flagler Palm Coast's own Megan Cash, whose stellar achievements will be the subject of future tales), and a big, big one of Redding. That the Redding shot adjoins the obituaries appears entirely coincidental, though you never know: journalists, on copy and design desks especially, often make up for low pay and obscurity with those Tim Burton touches of irony.
[Contributors: anyone interested in writing one of these summaries is welcome to send it in at [email protected].]