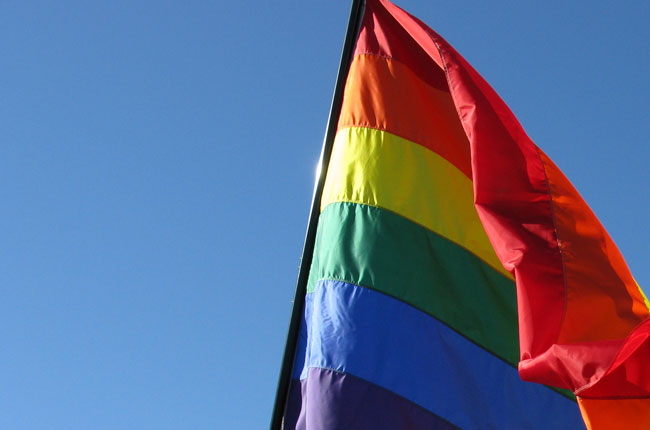 By Nancy Smith
As a conservative who has always supported gay marriage, it's difficult for me to understand why so many people of my generation — the ones who grew up witnessing some of the worst discrimination of the 20th century — could consistently rage against it.
Thankfully, the Supreme Court has declared that marriage is a basic civil right, older than the Constitution itself. No more bans. What could be a more conservative opinion than that?
When I heard the justices' decision, were I not gymnastically challenged, I would have cartwheeled up Adams Street from College Avenue to the Florida Capitol.
My brother was gay. He loved children, loved at least one man in his life I was aware of. Yet, he was denied both because, well, "that's the way things are." I knew how he suffered 50 years ago, and frankly for most of his life — in ways gay men and women today, thank heaven, will never have to know. Why would I or any true conservative — who surely believes in more individual freedom and less government — ever want that state of affairs to continue?
And I think, what possible harm can it do to me and my husband, a pair of heterosexuals, if gay couples want the commitment and legal protections of marriage, same as the law allows us?
If a gay couple adopts children and the children have two mommies or two daddies instead of one of each — and, by the way, I support gay adoption, too — is that really going to harm them if they're loved by both parents? Are they in any more danger than the children of heterosexual couples or single parents who are alcoholics, drug users, physically abusive or neglectful? I never believed having a mommy and a daddy — traditional parents — is the key to happiness. I believe the key is being loved and cared for.
All across the country polls have shown Americans are shifting their opinions of same-sex marriage, becoming more tolerant. Just a few weeks ago, a poll in Tennessee, a Bible Belt state, showed opposition has softened. In 2014, 64 percent of those surveyed opposed gay marriage; in 2015, the rate dropped to 55 percent — a 9 percent difference in one year.
While I deeply respect religious viewpoints on the issue, I don't believe they belong in a civil question over who can marry whom, nor do I think the United States Constitution ever intended to promote marriage discrimination. I think this is the kind of thing we Republicans need to think about as we try to win back the White House in 2016.
Certainly the party can still support traditional views on marriage, but adopt a live-and-let-live attitude toward people whose marriage choices aren't the same as theirs — some of whom are members of the GOP.
The numbers are fairly compelling. The millennial generation is 80 million, largest in history. And for millennials who lean right, gay marriage is an area in which they disagree with their party.
Perhaps you saw the most recent survey of incoming freshmen at UCLA: some 44 percent of students who considered themselves "far right" believed same-sex couples should have the right to legally marry. And so did 56 percent of students who label themselves "conservative."
Or the 2014 Pew poll. It found 61 percent of Republicans younger than 30 support gay marriage.
Or the Data Science poll, showing 64 percent of self-identifying evangelical millennials support same-sex marriage.
My point is, supporters of gay marriage are part of the red team, like it or not. Look at the Log Cabin Republicans, a gay conservative group. And the Young Conservatives for the Freedom to Marry. Do we really want to excommunicate them from the party because of their advocacy?
These are our people. Why would we chase them out from under the Big Red Tent? If we are truly a big tent, it seems to me we should celebrate our diversity instead of trying to purify it.


Nancy Smith is the editor of Sunshine State News. She started her career at the Daily Mirror and The Observer in London before spending 28 years at The Stuart News/Port St. Lucie News as managing editor and associate editor. She was president of the Florida Society of Newspaper Editors in the mid-1990s. Reach her by email here, or follow her on twitter at @NancyLBSmith.