The April burglary of a Flagler County convenience store and the attempted burglary of another store were possibly solved Tuesday with the arrest of a 49-year-old Gary Haney, of 407 Ocean Marina Drive, in Flagler Beach.
Haney was arrested by Flagler County Sheriff's detectives at his home in Flagler Beach.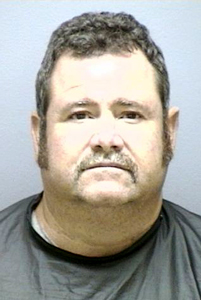 Detectives charged Haney with the attempted burglary of a BP gas station and convenience Store on Old Dixie Highway on April 1 and the burglary of a Hess Station on South U.S. Route 1 on April 18.
In the April 1 burglary, according to the Flagler County Sheriff's Office, store surveillance video showed a white male fitting Haney's appearance attempting to pry open the front door of the store. In the April 18 incident, video showed the same man prying off the back door and stealing a four-pack of beer and about 50 cartons of cigarettes. The sheriff's report does not specify what brands the thief favored.
Detectives say they identified Haney as the burglar based on the video footage.
"Mr. Haney is not a new face to law enforcement in Flagler County. Hopefully, these charges will take him off the streets for a long time," said Flagler County Sheriff Donald W. Fleming.
The Sheriff was overstating the case somewhat. Aside from three traffic citations dating back to 1995, Haney's Flagler County court record shows just one other run-in with the law–driving on a suspended driver's license, without a driver's license in 2009.
On Tuesday, Haney was booked into the Flagler County jail on $2,500 bond.