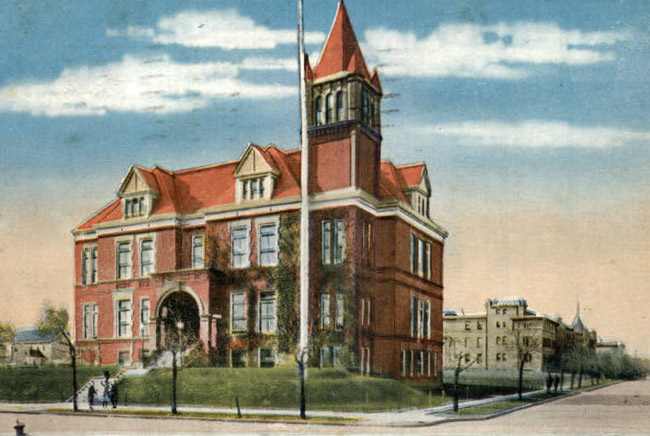 By Merrill Shapiro
First the apology.  Yup: This is another "My how quickly the world is changing" piece.  You've heard it before and you'll hear it again.  The question arises once again because of the people who just don't get it.  Sadly, none of us can get it for them.  They need to see it themselves. But will they?  Perhaps soon they will learn that the only difference between a rut and a grave is the dimensions.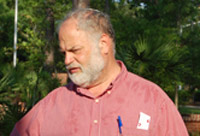 So, the world is changing quickly.  Bricks and mortar, CDs and DVDs, permanent offices with wired telephones are all disappearing. They're going the way of magazines and journals, 8-track tapes and paper airline tickets. In parts of the country you can order groceries on-line, have the orders filled from a warehouse in the low-rent district and have them delivered to your front door in a matter of a few hours, sometimes a matter of minutes.  On-line merchants have taken over the bookstore business and threaten to do a great deal more. More homes are going without land phone lines as mobile phones proliferate and satellite dishes help cut even more wires from entering our homes.
It appears that more and more Flagler County businesses are being run out of the garages of residents or out of trucks that are close to our neighborhoods and can be anywhere they can serve the public and make a buck in moments.  When your windshield was chipped back in the old days, you took your car to the shop.  Now the shop comes to you, in your own driveway.
The slowest changes, however, are found in the lack of recognition of the changes taking place right in our midst.  One of those business gurus asked his audience to name the part of an automobile that still, in the 21st century is virtually the same as it was when the car was invented more than 100 years ago.  There are many guesses, but the answer being sought is "The nut behind the wheel." 
That means change is occurring around us all the time, but we all too often don't see it, continuing to operate as if nothing has changed at all.
Only those of us in the Medicare set are still watching the television networks at times we are told to watch as opposed to when it is convenient for us, the way others do with digital recorders.  Many still think that banking takes place in a branch from 9 a.m. until 3 p.m.  We still cling to newspapers that can be used to line bird cages (although FlaglerLive readers are ahead of the curve).
The world is a rapidly changing place and we must plan today for the world as it will be just 10 years from now.
So when a "Gang of Six Ex-Council Members Want Palm Coast to Build a New City Hall" check the color of their hair and whether or not they are enrolled in Medicare. (Do those six still think a link is one element of a chain holding up a playground swing or securing a bicycle to a bike rack?)
P.S. Passing recently through a New England town, I came across a largish van labeled  "Mobile City Hall."  Every business day it parks in a different neighborhood, bringing a government "of the people, by the people and for the people" to the people.  Let's try that here in Palm Coast instead of yielding to those suffering with Edifice Complex.

Rabbi Merrill Shapiro is FlaglerLive's board chairman and president of the national board of Americans United for the Separation of Church and State. He can be reached by email here.