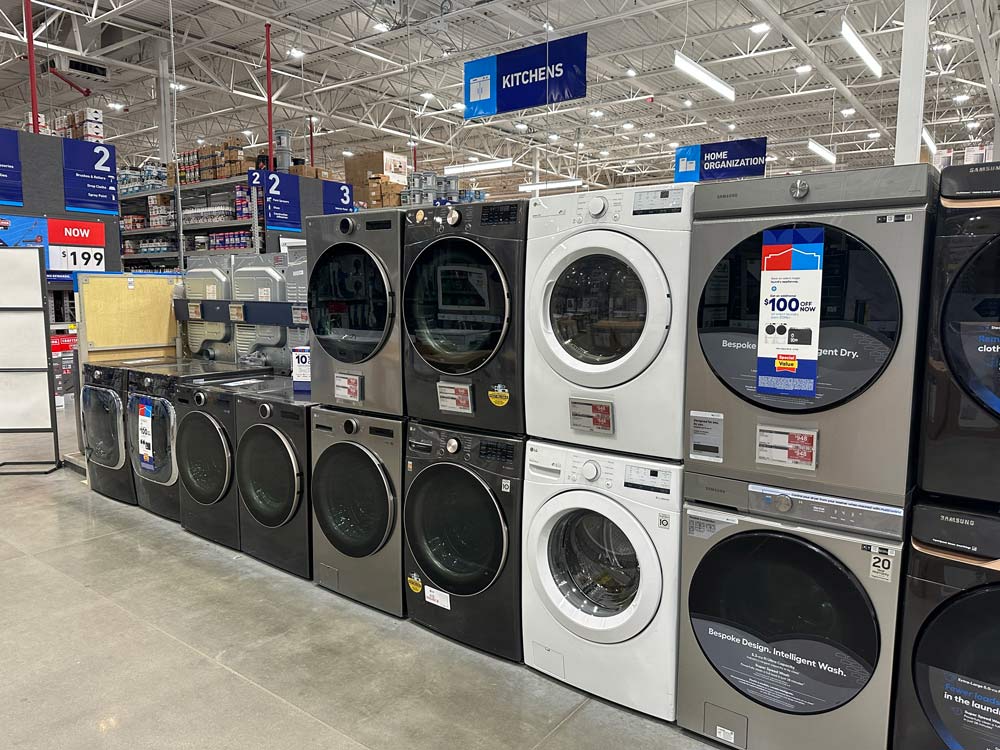 A year-long suspension of Florida's 6 percent sales tax started on Saturday, applying to certain Energy Star appliances such as washing machines and dryers, water heaters and refrigerators and gas stoves, but, in yet another example of the DeSantis administration's bewildering opposition to to clean energy, not electric stoves. Price limits apply.
The one-year sales tax exemption period ends on Sunday, June 30, 2024. Items included in the sales tax exemption are the following Energy star-certified appliances:




Washing machines with a sales price of $1,500 or less
Clothes dryers with a sales price of $1,500 or less
Water heaters with a sales price of $1,500 or less
Refrigerators or combination refrigerator/freezers with a sales price of $4,500 or less
The sales tax exemption also applies to any range or cooktop fueled by dirty, fossil fuels (i.e. butane, liquefied petroleum gas, natural gas, other flammable gas and propane) but not by electricity alone. There is no price limit on eligible stoves. (See the tip sheet.)
Similarly, the ongoing tax break on recreation and outdoor supplies applies to some gas-powered grills, but not to electricity-powered ones.
"Home ownership inevitably involves home improvement. Adding or replacing an appliance can be costly, so any opportunity to save a little money helps," said Jim Zingale, Executive Director of the Florida Department of Revenue. "These sales tax holidays will help consumers save on home improvement projects and summer activities."
Beware: The total price of items advertised as "buy one, get one for a reduced price" cannot be averaged in order for both items to qualify for the exemption, the Department of Revenue states. But you may use a gift card to buy the eligible items, as long as you use the card before July 2024. Otherwise, the tax break won't apply, no matter when you bought the gift card.
Lawmakers approved the tax exemptions during this year's legislative session.