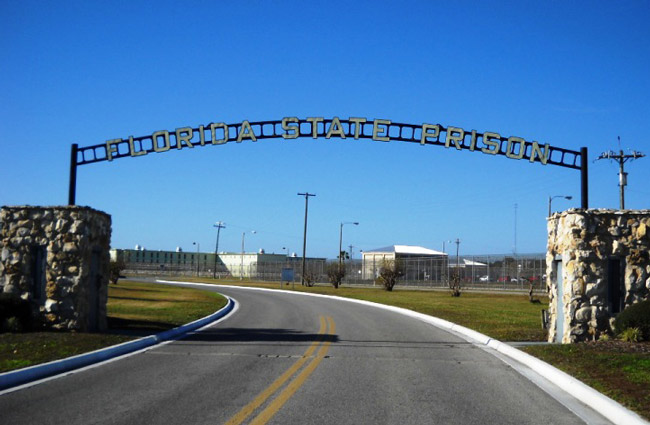 The state plans to close seven prisons, including a major institution at Raiford, as part of a consolidation plan that's possible because of declining numbers of prisoners, the Department of Corrections said Thursday.
Four work camps will also close. The facilities will be shut down by July 1, the agency said.
"No inmates will be released early as a result of this decision, and there will remain adequate bed space to accommodate projected prison admissions, which have steadily decreased since FY 2007-08," the department said in a statement.
The largest facility slated to close is New River Correctional Institute in Raiford, a part of the so-called Iron Triangle of prison facilities that surround Florida State Prison in northeast Florida.
New River C.I. holds more than 1,300 inmates and is slated for closure in the plan by March, with the adjacent New River O-Unit to be shut down April 1. Closure of just those two facilities would save the state $17.6 million next year.
Big savings would also be achieved by closing another large prison, Jefferson Correctional, in Monticello just east of Tallahassee. That prison holds nearly 1,200 inmates and closure slated by April 1 will save the state $10.2 million, the Corrections department said.
New River is in an area with several prisons, and employees there may have other options for prison work. Jefferson C.I. is a different story, and the loss of more than 200 jobs could be problematic for tiny Jefferson County. Tallahassee has a federal women's prison, and there are state prisons in adjoining Wakulla and Madison counties that are remaining open. There's also a state prison in Mayo, not too far from Monticello.
Other facilities targeted for closure by the plan announced Thursday are Broward Correctional Institution in Fort Lauderdale; Demilly in Polk City; Gainesville C.I.; Hillsborough C.I. in Riverview near Tampa, Indian River C.I. in Vero Beach, and work camps in Gadsden, Washington, Hendry and Levy counties.
Hillsborough C.I., and Broward C.I. are women's prisons.
"Declining prison admissions has led to a surplus of prison beds, allowing us to pare down our budget shortfall by consolidating and closing our older, less efficient facilities," said Corrections Secretary Ken Tucker. "We are committed to placing as many affected staff as possible in vacant positions for which they are qualified."
Inmates will be transferred to similar facilities, Tucker said.
When deciding which ones would close, several factors, including operational costs, impact on the community, security and programs were considered, he said.
Last March, Corrections announced it would close Brevard Correctional near Cocoa and Hendry Correctional in Immokalee.
The decision comes as the state is in the middle of an effort to privatize nearly 30 facilities, though that move has been blocked for now by a court challenge..
–David Royce, News Service of Florida