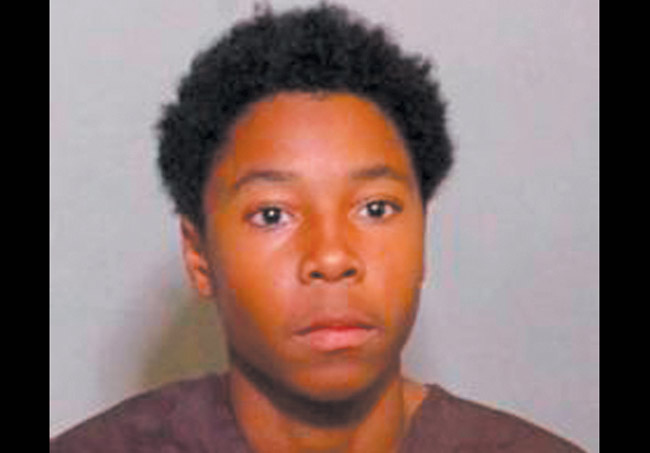 On April 21, 2009, Shimeek Gridine, then a 14-year-old Jacksonville boy, was with a 12-year-old friend when he supposedly found a shotgun beneath a car and decided to hold up Dana Battles, a man who was taking the garbage out of the restaurant he owns on Main Street. When Battles tried to run, Gridline shot him, wounding Battles in the face, the neck, the shoulder, the side and the back. Battles survived: he was treated and released from hospital that same day.
Less than a month later, Gridine, accompanied by his grandparents, turned himself in. He was charged as an adult with attempted first degree murder, attempted armed robbery and aggravated battery. He pled guilty to all three charges. He was sentenced to 70 years in prison for the murder charge and a concurrent 25 years sentence for attempted robbery. Because the robbery was committed with a firearm, the minimum sentence was 25 years.
The shooting got all of three paragraphs in the Jacksonville Times-Union on May 19, 2009. It wasn't reported anywhere else. The conviction or the sentencing weren't reported, either. It was not a remarkable case, except for this: in the interim–on May 17, 2010–the United States Supreme Court, in another Florida case involving a juvenile offender, ruled that sentencing juveniles to life in prison when the crime doesn't involve a killing is unconstitutional.
That case involved another Jacksonville youth, Terrance Graham, who had been involved in a Jacksonville restaurant robbery (beating the manager with a steel pipe), for which he got a year in jail and three years' probation. He was 16, The next year, he violated his probation by committing a home invasion and robbery, and for that probation violation, the judge sentenced him to life in prison.
"A state need not guarantee the offender eventual release," Justice Anthony Kennedy wrote for the majority, "but if it imposes the sentence of life, it must provide him or her with some realistic opportunity to obtain release before the end of that term." Kennedy muddied the waters further when he added: "Those who commit truly horrifying crimes as juveniles may turn out to be irredeemable, and thus deserving of incarceration for the duration of their lives. The Eighth Amendment does not foreclose the possibility that persons convicted of nonhomicide crimes committed before adulthood will remain behind bars for life. It does forbid States from making the judgment at the outset that those offenders never will be fit to reenter society."
Neither Graham nor Gridine had committed "truly horrifying crimes," their sentences being the result of an accrual of crimes, interpretations of intent and the weight of minimum sentences: Florida until that 2010 ruling was among the states with the nation's harshest and longest juvenile sentences. Graham, in fact, was re-sentenced three months ago to 25 years in prison. He'll be released when he is 42.
Gridine filed a motion under the Graham case that his sentence violated the Eighth Amendment prohibition against cruel and unusual punishment.
The 1st District Court of Appeal first rejected Gridine's appeal in 2011, saying that the U.S. Supreme Court specifically ruled that such "functional life sentences" only applied to juveniles sentenced to life without parole – which wasn't the case in Gridine's situation.
Gridine's lawyers asked for a rehearing on the issue, and today (May 29) a different three judge panel than the one that ruled against Gridine two years ago rejected that request.
But in doing so, the appeals court asked the state Supreme Court to weigh in on whether a 70-year sentence is functionally a life sentence for a 14-year-old and thereby barred by the U.S. Supreme Court ruling.
Courts have ruled in different ways on the question since the U.S. Supreme Court ban on life sentences for juveniles. Just last month, the 1st DCA said an 80-year sentence handed down to an Escambia County 17-year-old was unconstitutional.
During the previous two legislative sessions, lawmakers have considered legislation aimed at dealing with the question, but have failed to pass a bill.
This past session the House passed the "Graham Compliance Act," which would have required a review of the sentence after 25 years for any juvenile sentenced to life or any other long sentence. That measure failed to pass the Senate, however.
–FlaglerLive and News Service of Florida