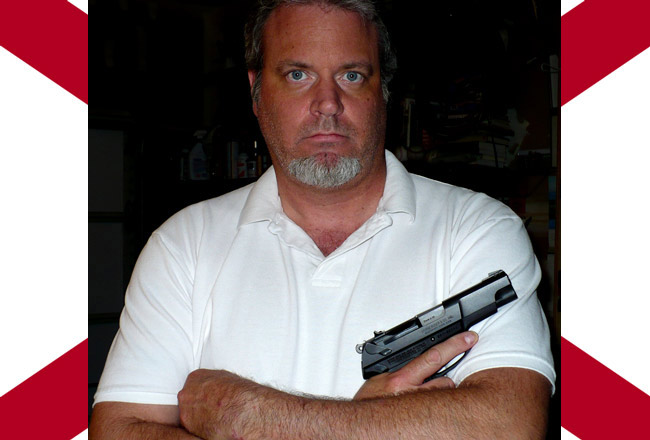 The tragic mass killing at a Connecticut school last week has produced a stream of ideas on gun control and school safety at the national level — but in contrast with other states, reaction in Florida has been muted, at least in the form of concrete legislation.
Gov. Rick Scott has called for school districts to review their safety procedures after the shooting, which left 20 students and six adults dead at Sandy Hook Elementary School, in addition to the shooter and his mother, who was killed at her home.
But no gun legislation has been introduced in either the Florida House or the Senate since the tragedy. Legislative Republicans, who have traditionally worked to expand gun rights, have largely steered clear of the issue. A spokeswoman for Senate President Don Gaetz, R-Niceville, responded vaguely to questions about whether the Senate was planning a legislative response.
"As a former school superintendent, Senator Gaetz supports Governor Scott's call for Florida's school districts to review emergency procedures and determine if there are ways to improve security in Florida schools and to communicate these actions with Florida's families," spokeswoman Katie Betta wrote in an email.
California legislators have introduced a bill that would require background checks for anyone buying ammunition. Michigan's governor vetoed a bill that would have allowed concealed weapons in schools. Cerberus Capital Management, the private equity firm, announced on Monday that it would divest itself of any ownership in Freedom Group, the gunmaker that produces the AR-15, the most popular rifle in the United States and one of the weapons the Newtown shootist used in his killing spree. In Ohio, however, the governor signed a law that allows people to keep guns in their car at government buildings, and facilitates concealed weapons license renewals.
Florida Democrats have also seemed hesitant to introduce legislation, mindful that the GOP-dominated Legislature is unlikely to pass sweeping new laws to control firearms.
"You have to look at the recent history of the Legislature," said Rep. Mark Pafford, a West Palm Beach Democrat who heads up his caucus' policy efforts. "The Legislature is very, very pro-gun lobby." (The National Rifle Association, one of the nation's most powerful pressure groups, was largely instrumental in the drafting and passing of Florida's Stand Your Ground law.)
Some lawmakers are still talking about the possibility of firearms legislation. A spokesman for House Democrats said members were discussing how to respond to the shooting.
And Senate Minority Leader Chris Smith, D-Fort Lauderdale, said his office was researching potential changes, including whether to transfer responsibility for background checks for concealed weapons permits from the Department of Agriculture to the Florida Department of Law Enforcement. Ideas for making it easier to check an applicant's mental health history are also under consideration, Smith said.
"It's not just the guns," Smith said. "It's the guns in the hands of people with mental illness."
One Republican who spoke out on the issue of gun control Monday wound up trying to walk back statements he made seeming to suggest that guns should be allowed on school property.
"In our zealousness to protect people from harm we've created all these gun-free zones and what we've inadvertently done is we've made them a target," House Judiciary Chairman Dennis Baxley, R-Ocala, said Monday, according to the Associated Press. "A helpless target is exactly what a deranged person is looking for where they cannot be stopped."
Baxley is telling constituents that he wasn't trying to float a legislative proposal, his office said Tuesday. He also issued a media statement attempting to blunt the remarks.
"Our focus should be on the victims and their loved ones," Baxley said. "Out of respect for them, we should not politicize a national tragedy. There will be plenty of time for debate in the near future."
Even some Democrats say the larger issues, such as whether to limit access to high-capacity ammunition clips that can hold dozens of rounds, could be better handled on the federal level, instead of taking a state-to-state approach that could make rules harder to enforce.
"You don't want a mish-mash of gun laws … by which all you have to do is (buy) a tank of gas and you have a different law apply," said Florida Democratic Party Chairman Rod Smith.
Pafford said the state should at least take a look at the resources it devotes to mental health, where Florida ranks as one of the lowest-spending states in the nation.
"If it's easier to actually fund mental health in this state, let's do that," he said.
–Brandon Larrabee, News Service of Florida