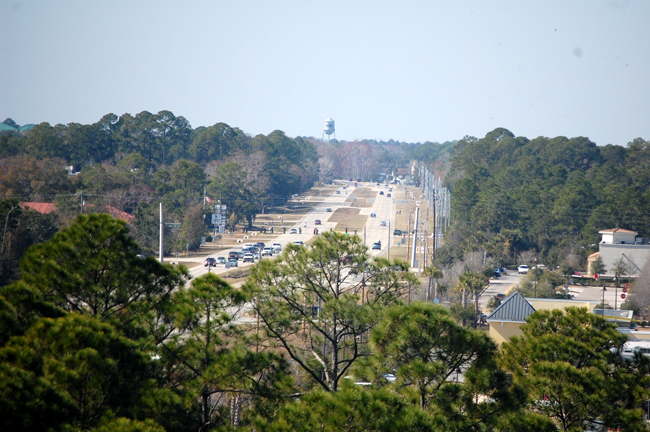 After just 30 minutes of debate, the House passed a 343-page bill on a largely party-line vote of 86-31 that overhauls the state's 25-year-old growth management laws last week, giving Florida's cities and counties far greater control over the approval of new developments.
This bill removes the twice a year limit on local government adoptions of comprehensive-plan amendments, the large-scale blueprints that define how local governments plan for growth. The bill also removes state mandated concurrency requirements for transportation, parks and recreation, and schools. Simply put, concurrency means that when a development is planned, it must ensure that adequate roads, schools and parks will be in place once the development is complete. By removing concurrency, developers are no longer bound by those requirements. The bill gives local governments the power to keep concurrency requirements in place–or to remove them. The requirement that local governments rewrite their comprehensive plan every seven years is also largely scaled back.
The bill also largely removes the state's oversight role in numerous instances. Palm Coast, for example, last year approved three major developments, termed "developments of regional impact" (or DRI), and Flagler County approved one. Those DRIs had to go through rigorous review by the state Department of Community Affairs. Those reviews will not only be scaled back; the DRIs that were approved locally last year will have a seven-year extension, exempting them from the DRI review process and allows developers to increase densities, up to a point, without triggering a state review process, though it leaves it within local governments' powers to maintain certain strictures.
In sum, the new growth-management law, if also approved by the Senate, would remove the state's evening growth standards from the equation, leaving it to cities and counties to write the rules. Cities and counties with strong growth management rules will not necessarily change much. Cities and counties with weaker rules can take advantage of the laxity and sprawl to no end.
Environmentalists and many House Democrats fear the bill (HB 7129) would encourage sprawl and congestion by reducing state oversight of growth planning decisions. But supporters say the state oversight provided in a 1985 growth management law is no longer needed as cities and counties have a greater ability to police development.
"This bill does a lot to take the burden off of our local governments," said Rep. Ritch Workman, R-Melbourne, the bill's sponsor. He said in tough economic times, the state cannot afford to place "unnecessary and burdensome" requirements on local governments. Under the current law, the state requires developers to help foot the bill for roads, schools and parks and reviews all changes to local comprehensive plans.
Republicans have complained for several years that that has slowed growth in the state.
Under the bill, which still needs Senate approval, it is largely left up to counties and cities whether to require developers to pay for infrastructure improvements and there is no longer a state-mandated review of all changes to comprehensive plans.
Democrats argued that the current law was working just fine. Democratic lawmakers said the state is already struggling with overbuilt communities and vacant homes, a clear sign that the law does not slow development.
"We've never had a lot of complaints until the last couple of years when, because of the economy, all of the developments stopped," said Rep. Ron Saunders, D-Key West. "Here we are, overreacting to the economy by trying to wipe out state oversight for growth management."
Saunders also said by requiring state review of development decisions it is a deterrent to corruption. In Palm Beach County, several commissioners have been convicted on public corruption charges involving developer bribes.
There was considerable disagreement between Republicans and Democrats over whether the bill reduced the ability for local residents to challenge development decisions. Democrats say the bill lowers the standard developers must meet to succeed in legal disputes, stacking the odds against the person or organization challenging them.
But Republicans say the bill still allows citizen input, and keeps the same legal standard that the state's land planning agency, the Department of Community Affairs, already uses.
"This bill protects citizen participation," said Rep. Fred Costello, R-Ormond Beach. He said the measure requires two public meetings on comprehensive plan changes.
As Republicans have targeted growth management regulations as job-killers, Gov. Rick Scott has pushed a legislative proposal to merge the Department of Community Affairs with other state agencies. Under the House bill, DCA would remain but its staff would be reduced. due to less need for oversight.
On Wednesday, House Democrats tried to change the bill and keep more of the components of the 1985 growth management law. But Republicans rejected those amendments along party line votes.
The Senate has been considering a similar bill (SB 1122), which is awaiting a hearing in the Budget Committee.
–FlaglerLive and Lilly Rockwell, News Service of Florida