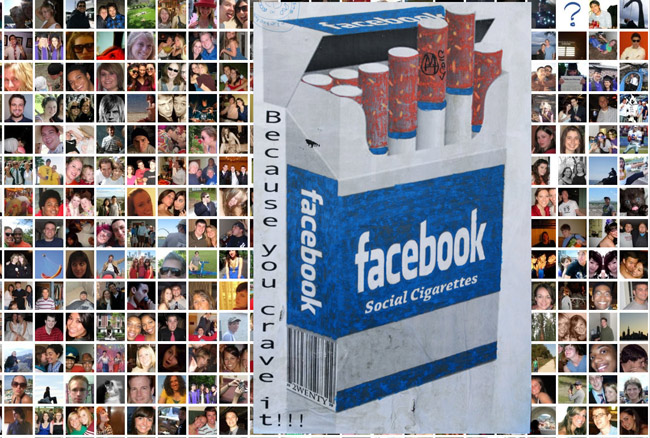 Monica Campana remembers the time when Flagler schools banned access to Google some years ago. Campana reviles internet blocs and censorship of any kind: she's a librarian—she heads the media center at Indian Trails Middle School—and free speech advocate when necessary. When I got here I had a terrific fight with Tech about it," Campana said, referring to the Google ban and her encounter with the district's technology department. The ban had been imposed "because a child at Buddy Taylor pulled up an image that freaked out the girl next to him."
Campana went on the Net and asked 14,000 fellow librarians what to do when Google is blocked—to get around the ban. No one had usable advice. "A month later a child asked me, do you want to use Google? He said just type .ca at the end and you'll get the Canadian version of Google and it's not blocked. I asked all these experts, and here a kid came to me and gave me the solution."
Over time, of course, the Google ban was lifted. Campana this week thought the District was about to cross a new milestone in the liberalization of internet access. "So grateful to work in such a forward thinking tech savvy district," she wrote on her Facebook wall Tuesday as she referred to  "great innovative lifelong learners and fb was unblocked today in schools!"
Facebook Ban Is Still On
Facebook—no introductions necessary—has been blocked for years on any school district network in an attempt to minimize distractions by students and faculty. Campana thought the ban was over.
It isn't. Nor will it be lifted any time soon. The district is experimenting with maybe lifting the ban during after-school activities, possibly on a grade-by-grade basis, Ryan Desesing, the district's information technology director, said Wednesday.
On Tuesday, Diesing and Sue Nocella, the district's instructional technology director, led the 2012 Flagler Technology Expo for district faculty at Matanzas High School, where the Facebook ban was lifted to allow for interaction between participants. When Campana returned to work this morning, her Facebook page was a blur of inaccessible links. "It's not quite Facebook," she said. "It looks really weird, it looks super controlled." But at least, Campana said, the district is trying.
And it is. But in very small steps. The district prides itself on the prevalence of technology in schools. It used a large portion of the $40 million a half cent sales surtax voters approved 10 years ago to expand access to technology, and pay a support staff for the effort. The district is going back to voters on Aug. 14 to ask them to renew the sales surtax another 10 years.
Flirting With Social Media
But there are limits. On April 10, the school board discussed a rewrite of its policy controlling access to the internet. The proposed policy revision (see the foot of the article for the draft policy, with the revisions in red) added up to just a few lines, including this addition to what students, teachers, administrators and other employees would have access to in school: "Social media networks."
The policy did not specify what those social networks were, or could be. The school board didn't like the vagueness. The policy was tabled for clarification. It hasn't returned to the board yet. But its two most active users of Facebook—Andy Dance and Colleen Conklin—already know where they stand on Facebook, the one social network that matters to most: They don't want it made available to students or faculty during school hours, though they have no issue with it being available during afterschool activities.
"As a parent I think it's a diversion," Dance said. "Kids have way too many diversions. My 13-year-old daughter doesn't have a Facebook account yet, and I'm not quite sure when we're going to do that. It's not that I don't trust her, it's that I think it's a diversion from a focus on their schoolwork."
The problem, Dance said, is how time-consuming Facebook can be, though he recognizes its benefits. It was through the district's analysis of Facebook postings—and students' reporting of Facebook postings that they'd read—that the administration at Palm Coast High School last month was able to quell rumors of supposed violence that was going to take place at school, subsequent to a shooting and arrests at Ralph Carter Park.
"I was probably a late Facebook  bloomer," Dance said, "but I saw the advantages of being able to get the information out to a lot of people quickly, especially school related information, and I think it's been very helpful in that regard. People have been able to reach me by that avenue and I think it's been very effective." But using it on academic time is a different matter—even though Dance recognizes that many students do anyway: they can circumvent using the district's networks and access Facebook through their smart phones and their own data connections. It's Facebook's equivalent of dialing up the Canadian version of Google, which the district may have to recognize sooner or later.
But not yet.
What's the Academic Benefit?"
"I don't necessarily have an issue," board member Colleen Conklin said, especially if the ban is lifted only after school hours. But during school hours, she asks, "what's the academic benefit? I want to know what the academic benefit is. If it's just to socialize and catch up and socialize with our friends during school hours, that's not an academic benefit." Conklin asked for the internet use policy to be tabled at the April meeting because she wanted it to spell out what sort of social media applications could and could not be used.
"Social media is a way of communicating with parents and students today, and we need to go where they are," she said. She knows of a Facebook-like application she has no issue with, especially if it's used in the classroom and between teachers and parents. It was designed for that purpose. It's called Edmodo, which describes itself as providing "a safe and easy way for your class to connect and collaborate, share content, and access homework, grades and school notices."
Of course, the appeal of Facebook is its social rather than its academic focus. That's why it's called social media. Edmodo coopts the idea but is unlikely to appeal to students the way Facebook does, because of Edmodo's purpose and focus. Still, there is movement within the district to look beyond Facebook at various ways of adapting technology to students' likes. Conklin is part of "the untethered learning group," a district collection of faculty and administrators looking to better use personal devices such as phones, ipads and laptops to connect students at home and at school.
A Social Media Expert's Advice
But those uses can be applied to Facebook as well. "I think when social media is used properly that it can be an excellent tool for education, including Facebook, absolutely," says Cindi Dalecki, who started Marketing 2 Go, now Flagler's leading social media consulting company. "There are some great examples out there of teachers using it to benefit students, they can get their questions answered almost instantaneously, if someone is properly monitoring the page. But it would require monitoring, and you can set it up so there's no profanities allowed on the page, and ban users that are inappropriate." As for using Facebook inappropriately during school hours, Dalecki said the district's policy banning the use of such things as cell phones during class should help. But she sees no issue with students using the devices during lunch or while waiting for the bus. (The district talked about relaxing the use of devices on buses a few months ago, and opted against it.)
Campana doesn't see Facebook and academic uses as mutually exclusive. "The main thing is, what work are you asking your children to do on the computer?" she says. "Is there a reason to be on Facebook? Are you exchanging ideas, creating new work, designing something, communicating with someone in Europe to expand your studies? We'll, that's a tremendous use." That's different, Campana adds, from telling someone you had pancakes for breakfast. That, she says, falls in the who-cares category.
The use of Facebook—or any social media: Twitter, for example, is not blocked in the district—affects students' lives and behavior far more on a day-to-day basis than, say, whether they're wearing a school uniform or not. Yet social media usage as an issue has elicited barely a peep beyond the board's discussion in April, and occasional mentions before and since. Nor has the district attempted a survey of students or faculty (as it did with uniforms and, previously, with sex education), or sought student and faculty input at a meeting with a focus on the subject.
The internet use policy has yet to return to the board for discussion. Dalecki has a suggestion for the district: find out how other districts that allow Facebook have contended with the consequences. "You could," Dalecki said, "ask them on their Facebook page."