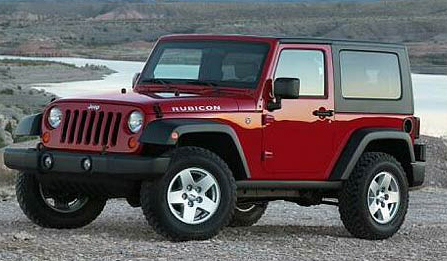 The following incident and arrest information was compiled using official documents, reports and affidavits obtained from government and law enforcement agencies. This feature is not inclusive. It is a sampling of reported incidents in the Flagler County area. Note: The U.S. legal system provides the presumption of innocence to those charged with a crime until guilt is proven in a court of law.
The previous crime report is available here.

Golden Corral Defrauded of $4,000
On Sept. 28, a sheriff's deputy responded to Golden Corral Restaurant in Palm Coast regarding unauthorized transactions being conducted on the company's Suntrust Bank account. Golden Corral manager Peter Battisti told a deputy that over $4,000.00 had been withdrawn from the restaurant's account. He had no idea how or who had done it. Battisti provided the printed out bank statement showing the unauthorized transactions. On Sept. 22, there were two credits to the account, one for .40 cents and another for .46 cents. Later that day there was a debit for .86 cents by a JP Chase Bank account. On Sept. 26, two debits/transactions were made by Barclay US Credit Cards. One was for $1,170.00 and one for $300.00. On Sept. 27, one debit/transaction was made to Macy's in the amount of $2,655.00 and one made to AT&T in the amount of $328.09.
Jeep Stolen at St. Joe Plaza
The late morning of Sept. 22, a 2010 red Jeep Wrangler with Florida tag OO6AGT was reported stolen at St. Joe Plaza in Palm Coast. A deputy reports that the driver, George Zampella, had pulled up to the front of Liberty Tax in the red Jeep, which belongs to his boss. Zampella told the deputy he left the key in the ignition, with the vehicle running. He then saw the vehicle leaving the parking lot and turn east on Palm Coast Parkway. The deputy spoke with witnesses Paul and Yuriy Krivoshey. "Paul advised that he was sitting in the passenger seat of Yuriy's vehicle which was parked behind the red Jeep," the deputy reports, "when a white Mitsubishi Galant pulled up next to him. Paul advised that a black male with dreadlocks exited the Galant from the back seat and approached his vehicle and looked in through the driver's window. When the black male observed Paul, he went back into the Galant and proceeded to pull up next to the Jeep. At this time the black male exited the Galant again, looked into the Jeep and proceeded to get in. The Jeep then exited the parking lot turning Eastbound onto Palm Coast Parkway. Paul advised that his brother Yuriy then exited another business and got into his vehicle. Paul advised Yuriy that he thought someone had just stolen a red jeep that was parked in front of them so they drove Eastbound on Palm Coast Parkway and began to follow the Jeep. Yuriy then advised that he followed the Jeep south on Belle Terre until it made a left on Point Pleasant Drive and an immediate right on Point Of Woods Drive. At this time Yuriy advised they lost the Jeep. Yuriy advised that they did not have a cell phone and could not call while following the Jeep." The Jeep Wrangler is a four-door with a black hard top, Vehicle Identification Number 1J4BB3H15AL106897 and decal# 00716248.
He Didn't Want to Do the Dishes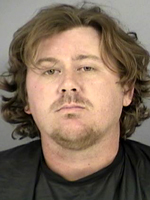 Just before 5 a.m. on Sept. 25, a deputy responded to 10 Ripley Place in Palm Coast in reference to a physical disturbance between mother and son. The 61-year-old mother told the deputy she'd told her son Matthew Kross, 36, to wash a dish that was in the sink. "Matthew began to yell and curse at her," the deputy reports. "Matthew then grabbed her by both of her wrists and twist her arms. He then started slapping her in the face. Matthew then pulled her hair and bang[ed] her head against the kitchen wall." The woman elected to press charges but declined medical treatment. "Matthew admitted to hitting his mother. He stated that he just flipped out, because he was tired of listening to" her. He was placed under arrest for domestic battery and transported to the Flagler County jail. Kross was jailed one time before in Flagler, on Aug. 15, on a similar charge.
A Case of Bullying at Matanzas High School
Cpl. Don Apperson is the school deputy at Matanzas High School. Robert Sawyer is the dean of students there. On Sept. 27, Sawyer called Apperson to follow up on a reported case of bullying. When the deputy met with Sawyer, the victim was present in the office. She provided a written statement in which she claimed to be the target and victim of another student going back to her days as an 8th grader at Indian Trails Middle School. She'd reported it to school officials, without resolution. At one point she asked the accused why she continues to pick on her, and the accused replied, "Because I like causing you pain." The most recent incident reportedly took place on Sept. 19 or 20 in early morning ion the high school's courtyard. The accused reportedly kicked the victim in both chins. The victim's mother wanted to press charges. Apperson explained that the Civil Citation program sounded like a better option if the other parent was agreeable. The mother of the accused was told of the Civil Citation program and given the option of going with it–which she chose to do. Witnesses were interviewed. They corroborated the stories told by the victim, asked to remain anonymous, because they feared retaliation from the accused, and said they did not know why the accused was acting as she did. The accused was then interviewed. She made no attempt to deny the accusations. She said she did not mean to hurt the victim, that she was playing around. She admitted to kicking the victim, but could not give a reason for doing so. She was charged with simple battery on a Civil Citation and will have to complete 25 hours of community service, including anger management classes and decision making classes. Apperson warned the accused to leave the victim alone, otherwise she could face felony tampering charges if she were to confront her from this day forward. The mother of the accused said she would seek counseling for her daughter.
Laser Man
On Sept. 29, a woman reported to the sheriff's office that her children and another group of juveniles were standing at the intersection of Roxboro Dive and Roxton Place, just talking. Her children told her that a black truck drove past them and parked at 7 Roxton Place. An older white male (later identified as Theodore St. Pierre) exited the vehicle and went inside of the residence. The garage bay door opened and they saw St. Pierre standing in the garage. They then saw a red light come from St. Pierre's hand and shine all over the area. When they saw the red light, the children ran back to 34 Roxton Lane. The children said St. Pierre did not say anything to them. The woman, however, said told police that St. Pierre has made comments in reference to her children being shot. A deputy then made contact with St. Pierre, who said that as he was returning home he saw the juveniles standing on the intersection of Roxboro Dive and Roxton Place, and that as he pulled into his drive, he saw the juveniles approach his house. He went into the house and opened the garage bay door. He picked up a black laser sight that emanated a red light. He turned on the device and began to point all over in the area until the group left the area. St. Pierre said he never made any comments about shooting anyone. Police advised both parties to try and avoid each other.
Other Burglaries and Larcenies And Losses
Two drunk blonds, about 17 years old each, were reported to have stolen a trophy from the counter of Taco Bell on Palm Coast Parkway on Sept. 29.
Copper wiring and a circuit breaker stolen from a house at 21 Pineapple Place. The burglary was reported on Sept. 28, but may have taken place any time after April 1.
Gold ID bracelet, gold wedding band with three diamonds, gold tennis bracelet and a Toshiba laptop Satellite P205 stolen at 46 Louisville Dr. in Palm Coast. Burglary reported on Sept. 28. The homeowner said he may have left the front door open, but he wasn't sure.
Florida license plate decal stolen from a vehicle at 70 Wentworth Lane in Palm Coast sometime between Sept. 21 and 28.
Florida license plate decal stolen from vehicle at 75 Colechester Ln. in Palm Coast, theft reported in Sept. 26, but may have happened any time in the previous eight months.
Florida license plate decal ripped from a vehicle at 4760 County Rd. 305 in Bunnell. Matter reported on Sept. 19.
CD collection adnd GPS stolen from a Toyota Sienna van at 67 Lynbrook Drive in Palm Coast sometime between Sept. 26 and 27.
Flatscreen TV stolen from a condo at 832 Canopy Walk, Building 800, in Palm Coast. Theft happened any time between June 18 and Sept. 23.
7-foot Pittsburgh Steelers inflatable football player reported stolen from McCharacaters at St. Joe Plaza Drive in Palm Coast on Sept. 25.
An air conditioning unit reported stolen from a residence at 4293 Clove Ave. in Bunnell sometime between Sept. 17 and Sept. 24.
A student's cell phone reported stolen in the boys' bathroom on the ground floor of the 200 building on Sept. 23.
Four individuals between the ages of 18 and 20 were arrested and charged with shoplifting clothing worth $150 at Walmart on Sept. 23.
Detachable motorcycle saddle bags reported stolen at 7330 County Road 304 on Sept. 23.