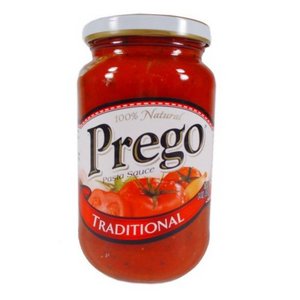 The following incident and arrest information was compiled using official documents, reports and affidavits obtained from government and law enforcement agencies. This feature is not inclusive. It is a sampling of reported incidents in the Flagler County area. Note: The U.S. legal system provides the presumption of innocence to those charged with a crime until guilt is proven in a court of law.
The previous crime report is available here.

Sloganeer Trail: From Wildfire to Burglary
As if that Seminole Woods neighborhood hadn't gone through enough stress during wildfire season: a house at 25 Sloganeer Trail was ransacked and robbed on July 7 while the family was at a funeral. The victim told a sheriff's deputy that her husband was the last to leave the house at around noon that day to go to his father's funeral. When they returned home, she entered the locked front door and immediately noticed the light on in her bedroom and could see her mattress turned over. She walked further into the house and observed broken glass on the floor from a rear sliding glass door. She and her husband checked the house and saw various rooms had been ransacked. A half dozen precious jewelry items were stolen. The dog, which normally would bark loudly at any stranger, was locked in the master bedroom's bathroom. One of the victims attempted to call his daughter's stolen cellular phone. Someone answered but did not speak. The stolen phone provider was asked for GPS positioning onto the phone. That had negative results and the account was frozen. A neighbor told a deputy that at around 2 p.m. that afternoon she heard a car door and opened her blind to see where the noise had come from. She observed a white four-door car with Florida tags and possible light mirror type tinted windows backed into the driveway of a vacant house across the street. She thought that the occupants might have observed her open the blind because they immediately left (driving past the victims' house).
A Heist Under County Public Works' Noses
At 1:30 p.m. the afternoon of July 7 a deputy responded to the Shell Pit, a Flagler County Public Works yard at East State Road 100, a quarter mile east of Old Kings Road. Frank Germack told the deputy that he and some other workers were on the back side of the supply yard when he noticed a red pickup truck in the supply yard that did not look like a county vehicle. Germack said he went to the front of the yard and saw a
smaller red pickup truck with to pieces of guardrail and an unknown amount of aluminum pipe loaded into the truck. The pickup truck left the yard and headed east on SR 100. Germack said he attempted to follow the truck but could not locate it. The driver could not be described, nor a value provided for what materials had been taken.
House Fire on Coconut Boulevard
At fire destroyed a residence at 2727 Coconut Blvd. in Bunnell after 2 a.m. on July 7. Flagler County Fire Rescue extinguished the fire and said there were no occupants inside the house. Flagler County Property Appraiser records revealed the 1,300 square-foot house, which is not homesteaded and had a market value of $35,000, being registered to Claudette Conley of Bunnell. It had last been bought in 1989, for $9,000. Attempts to locate a telephone number or other personal information using in-house records at the sheriff's office came back negative. Flagler County Emergency Services Fire Fighters told deputies they located no bodies or remnants to indicate that anyone was in the structure during the fire. Investigation of the fire was turned over to Flagler County Fire Rescue.
Pasta Basta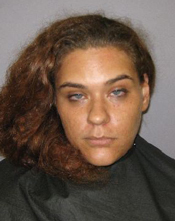 Just after 7 p.m. the evening of July 2 a deputy responded to a call at 17A Brelyn Place in Palm Coast in response to a burglary. The deputy reports: "Upon arrival, I made contact with Thomas Gemmola, victim [31 years old], who advised that his former girlfriend and mother of his eleven (11) years of age daughter [name omitted] came into his residence, uninvited and unannounced, and removed several items. According Gemmola, his daughter was home when [Jennifer] Coletti [31 years old]came into the residence. According to D. Gemmola's statement, Coletti opened the front door and entered the residence. Once inside, Coletti began "going through" things. [The daughter] stated that she told her mother that she needed to leave which prompted her mother to respond that she is leaving, but never did. Finally, Coletti left the residence, but as she did, she took pasta and
pasta sauce as well as other consumable items. [The daughter] stated that she could not identify exactly what additional items were taken by her mother. Furthermore, T. Gemmola could not provide me with a total value of the items which Coletti had taken. […] Coletti moved out of the residence approximately four (4) months ago and no longer resides there. In addition to his statement, T. Gemmola signed a 707 charging affidavit against Coletti for burglary of an occupied structure and petit theft. After units were unsuccessful in making contact with Coletti at her home address, I was able to make contact with her via the telephone. After explaining the situation to her over the telephone, Coletti agreed to meet with me at her home address of 52-106 Clubhouse Drive. Upon making contact with Coletti at her home address, she initially stated that she responded to 17A Brelyn Place in reference to checking [on her daughter]. When she arrived on scene, the front door was wide open, so she went inside. Coletti stated that she did not take any items from the residence. Coletti would then change her story to reflect that when she responded to the residence, she noticed that the front door was partially open and unlocked so she entered the residence to check on her daughter. She still maintained that she did not take any items from the residence, citing that "If I wanted to steal something, I would have stolen my daughter." Coletti then added, on several occasions, that T. Gemmola has told her in the past that she could take food items from the residence, such as ravioli, and that she did take some pasta and pasta sauce which she claimed to have dropped off on an unspecified date prior to this date. At this time, I took Coletti into custody and transported her to the Flagler County Inmate Facility for processing without incident."
Tennis Sluggers
Before noon on July 2 a deputy responded to 339 Park View Dr. in Palm Coast over a physical disturbance. The deputy made contact with Sephanna Reach, 51, who reported that that he and a friend, Sohelam Vilay, 45, were involved in a fight. The pair were playing a game of tennis in which they placed a bet that the loser would buy the other a cup of coffee. Reach said that after the game was over, an altercation began as to who the winner was, how the game was played and who owes who coffee. Reach said Vilay
"came toward him in an aggressive manner," according to a the deputy's report, "at which time he pushed him away." The report continues: "Sephanna advised that when he pushed Sohelam, Sohelam hit him with a closed fist in the right side of the face. Sephanna was very upset over the incident but only wanted Sohelam to apologize for hitting him." The deputy spoke to Vilay, who said that the incident occurred as Reach had described, saying the incident was indeed over a cup of coffee, and that both struck each other. Vilay said that he and Reach are close friends and thing just got heated. Vilay apologized to Reach and all issues were resolved. Neither wished to purse any criminal action, and both agreed to go their separate ways for the remainder of the day.
Other Burglaries and Larcenies and Other Petty Crimes
$300 worth of costume jewelry reported stolen on July 7 at 4671 Mahogany Blvd. in Bunnell
Jewelry, electronics and currency reported stolen at 4 Princess Kim Ln. in Palm Coast; items stolen sometime betweeb June 26 and July 3.
Attempted break-in reported at 25 Lamoyne Lane in Palm Coast on July 7 at 2:50 p.m.
A TV, VCR and other miscellaneous items were reported stolen at European Village, Building C, apartment 232-Aon July 6. The thefts reportedly took place any time between June 1 and July 5.
Star Liquor store robbed on July 6. See the story here.
A House at 95 Wellwood Lane B in Palm Coast was broken into and burglarized (though while items were moved, none were taken), on July 4 or 5, and reported to police on July 5. A doll house and an LCD computer screen were moved from the master closet shelf to the floor.
Vehicle keyed and 14 lawn ornaments broken, costing $200, at 118 Fenimore Lane in Palm Coast, sometime between the night of July 4 and the morning of July 5.
Tag stolen from a Nissan Altima at 4 Kingswood Drive in Palm Coast between July 3 and July 4.
Window damaged, possibly by a small bullet or pellet, at 37 Red Barn Drive in Palm Coast sometime between June 29 and July 5.
Cover for a boat motor, Trackfish 6600 GPS device, bolt knit for motorboat propeller and a propeller reported stolen sometime between May 24 and July 4 at Tomoka Marine on E. SR 100, and reported on July 4. The value of the lost item is close to $3,000.
Rear sliding glass door at 58 Pepprcorn Lane in Palm Coast was shattered sometime in the past month, and reported to police on July 4.
An unknown individual attempted to enter a house at 1 Willow Trace Blvd. sometime between July 2 and July 3, through the rear doors.

DUI Arrests
John F. Ashley, 63, of North Central Ave. in Flagler Beach, on July 5
Joseph M. Estrada, 29, of 4 Utopian Ct., Palm Coast, on July 2
Bryan J. Wagner, 30, 262B Monarch Dr., Houma, La., on July 1