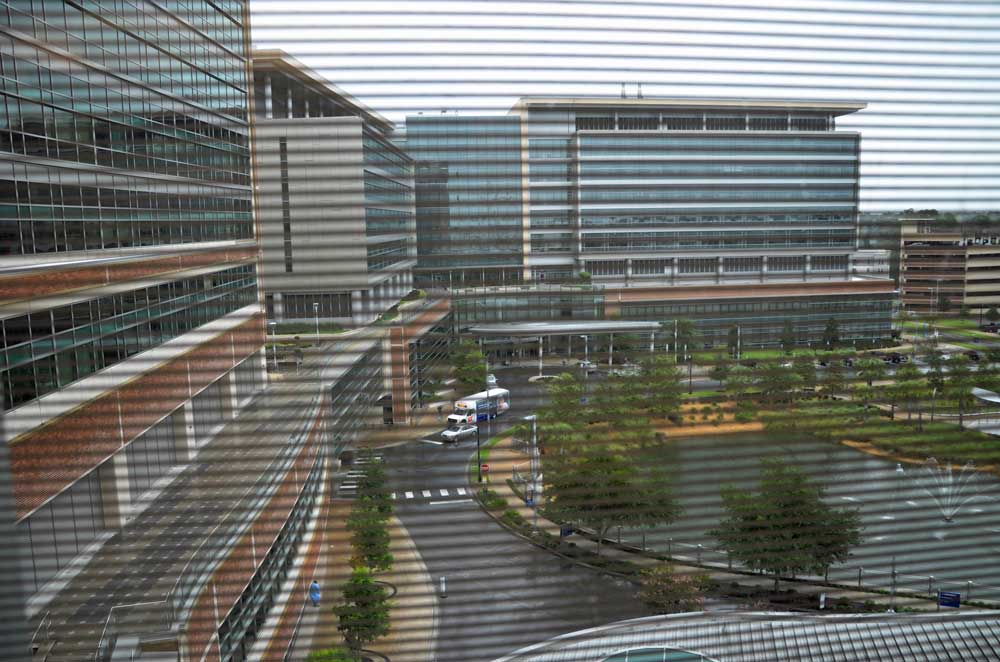 Last Updated: 1:42 p.m.
Ending months of speculation, Flagler Health+ and UF Health, the University of Florida's academic health center, announced today that they have entered into an exclusive, non-binding letter of intent to develop plans to transform health care delivery in the region, with a bold vision for the future, according to a release issued this morning.
The merger is another, more local example of a rapidly evolving and fiercely competitive health care landscape.
The move comes in the wake of the recent decision by Flagler Health+ to explore joining a like-minded health system to enhance local health care services and expand access to care in the community. The Flagler Health+ Board of Trustees and leadership team selected UF Health because the nationally renowned health system offers the strengths of a top five public research institution coupled with innovative, high-quality, leading-edge care that will benefit the residents of Flagler, St. Johns, Putnam, Clay and Duval counties.
FlaglerHealth+ has been developing a footprint in Palm Coast and Flagler County through such walk-in care operations at Publix locations (in Flagler Beach and Palm Coast) and an operation off Whiteview Parkway and U.S. 1. The St. Augustine-based hospital, long known as Flagler Hospital, in late 2021 bought 70 acres west of the terminus of Palm Coast Parkway with U.S. 1, in what was then expected to be a new hospital there. Those plans appear to have been abandoned.
The merger with UF Health takes the organization in a different direction, though adds considerable heft to what had been its growing head-to-head competition with AdventHealth in the region. AdventHealth may have pre-empted Flagler Health+'s plans for a Palm Coast hospital when it aggressively developed a second hospital of its own on Palm Coast Parkway. That $100 million facility is expected to open later this year.




"Great brand," Palm Coast Mayor David Alfin said by text of the merger when contacted this morning.
"It has regional implication and obviously we would welcome their engagement, their delivery of additional services to our residents," Alfin said later in an interview. He added that, "as a freshman elected official, that brand is both unique and extremely strong and could catapult the city of Palm Coast beyond the fact that it's currently number one in its MSA. So the opportunities are at this minute unlimited. I'm thinking not just UF Health. Does that offer us the opportunity to talk about the academic side of their brand as well. Both have been on my mind for a whole, so this is sort of a Christmas gift early."
Alfin also has in mind the dynamics between UF Health and AdventHealth. "Now I have an obligation and a responsibility to protect Advent's brand as well," the mayor said. "One cannot overpower the other, I think we need a balance to earn the widest spectrum of services for our residents. I'm on a tightrope. I've got to balance everybody."
Flagler Health + and UF Health will now move forward with detailed due diligence toward the goal of Flagler Health+ becoming part of UF Health later this year.
"We envision a future where the services provided by Flagler Health+ meet all our community members' needs. We are pleased with how our exploration is progressing and look forward to the possibility of making this vision a reality with the University of Florida," said Flagler Health+ Board of Trustees Chairman Todd Neville. "Moving forward with UF Health is the right next step because of our shared commitment to those we serve."
Mori Hosseini, the Daytona Beach developer, owner of ICI Homes and chair of the UF Board of Trustees, said university and health system leaders are looking forward to magnifying opportunities to offer hope and healing for patients and their families through the delivery of world-class, compassionate care.
"UF and UF Health are re-energizing health care delivery throughout the state of Florida," Hosseini said. "We seek to transform lives, and plans like these are a step toward tackling patients' greatest challenges and improving the health of our communities. Collaboration and a keen commitment to solutions is in our DNA. We are up to the task and intend to lead the way."




According to its release, Flagler Health+ explored options from some of the most respected health care organizations in the country, with a specific focus on:
Continued enhancement of quality and patient satisfaction through the sharing of best practices.
Supporting key community-focused service lines (e.g., Behavioral Health, Women's Health, etc.) while expanding the breadth and depth of services provided locally.
Enhancing Flagler Health+'s ability to provide high-quality health care services to underserved populations.
Strengthening recruitment and retention of team members, physicians and advanced practice providers to enhance the community's access to local quality health care.
Adding technology resources and expertise, including an integrated enterprise-wide technology strategy, electronic health record implementation and new clinical technology and equipment to support health care professionals.
Enhanced access to capital to support future investments in facilities, infrastructure, technology and growth initiatives.
"Everything we do is driven by our longstanding commitment to our community and our dedication to our team members, providers and patients," said Flagler Health+ CEO Carlton DeVooght. "We are excited about this potential opportunity and our next steps with UF Health."
Together, Flagler Health+ and UF Health pledge to deliver the highest level of clinical quality and safety, said David R. Nelson, M.D., senior vice president for health affairs at the University of Florida and president of UF Health.
"UF Health has a long track record of bridging scientific discovery with clinical advances that improve the lives of countless patients and of training the next generation of health care providers," Nelson said. "We are excited about our shared vision with Flagler Health+ to take health care to the next level and look forward to our ongoing discussions as we collectively focus efforts on delivering outstanding care for area residents."




Flagler Health+ and UF Health will begin a formal due diligence period to fully determine the details of a final agreement. A final decision is expected later this year.
This process does not impact daily operations. Flagler Health+'s priority continues to be providing exceptional care to patients, and patients can continue to see their current doctors and access the services they always have.
This process does not impact daily operations. Flagler Health+'s priority continues to be providing exceptional care to patients, and patients can continue to see their current doctors and access the services they always have.
Reader Interactions