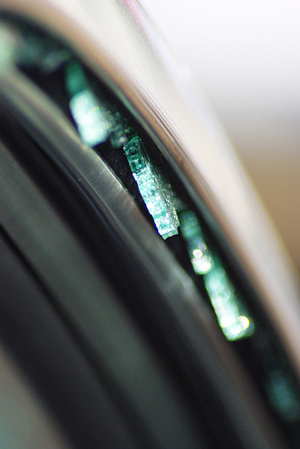 The following incident and arrest information was compiled using official documents, reports and affidavits obtained from government and law enforcement agencies. This feature is not inclusive. It is a sampling of reported incidents in the Flagler County area. Note: The U.S. legal system provides the presumption of innocence to those charged with a crime until guilt is proven in a court of law.
This page is updated every weekday or as warranted.

Teen Vandal Held at Gunpoint by Neighbor
When a Palm Coast man's son told him there were two people standing in the driveway of a nearby vacant home, he took matters into his own hands, an incident report indicates. He knows the owner of the home, the man told deputies later, so he grabbed a flashlight and a pistol to check things out. Inside, four teens were up to no good, the report said. They tried to flee but the gun-toting neighbor caught one and held him at gunpoint until deputies arrived. His son caught another and held him. Two girls escaped, the report said. The home was damaged inside and the teens were released to their parents with burglary charges pending, the report said.
Man Threatens to Shoot Bunnell Cop
A 29-year-old Bunnell man is facing charges of drug possession and corruption by threat of a public official after Bunnell Police said he threatened to shoot two officers May 22. An officer stopped Jason D. Harris shortly after 3 a.m. after seeing him park illegally on South Anderson Street but never exit the car or have anyone approach it, a charging affidavit said. But Harris became belligerent during the traffic stop. The report said he refused to cooperate with the officer's request for  identification and other documents and began hurling curse words, racial slurs and threats at both him and a second officer that arrived to assist. A search of Harris' vehicle turned up crack cocaine and prompted Harris to scream threats that he would shoot both officers "in the chest" as soon as he bonded out of jail. Harris' bad behavior continued through the entire ride to the Inmate Facility, the report said. He was later released on $3,500 bond, according to the Flagler County Sheriff's Office website.
Pot Plant Seized
A domestic disturbance May 21 cost one Palm Coast man his only marijuana plant and landed him in jail, a charging affidavit said.  Deputies charged Symba K. Littles, 26, with drug possession and battery after his pregnant girlfriend reported that he punched her in the face.  The fight stemmed around a pot plant Littles was growing in the back yard, the woman with a swollen eye told deputies. He was moving out and she wanted him to take the drugs with him. She threatened to destroy the plant if he didn't, the report said.
Bunnell Man Robbed
Darius D. Giddens, 20, Palm Coast, was arrested on charges of robbery and grand theft after a Bunnell man reported Giddens beat and robbed him May 21. The man was inside his vehicle outside of Harris Grocery store when Giddens climbed in and robbed him of a valuable necklace that was hanging around his neck and a cell phone, a charging affidavit said. A second man, Christopher D. Jones, 27, was also involved in the physical robbery, the report said. As were two other men nicknamed "Ghost"  and "Froggy" that police are still working to identify, the report said.
Arrest at City Red Light Camera Hearing 
A local man was apparently none too happy about being called to a Palm Coast Infraction Hearing for a traffic violation recorded by red light camera at a local intersection. Mekola Bidance, 68, became "vocal and disruptive"  over his reported violation at the May 19 hearing, a report said. A deputy at the hearing instructed Bidance numerous times to be quiet and wait his turn to be heard by the hearing officer but he refused, saying locals had a "right to know" about a law suite pending over the city's red light camera system. He continued with the disruptive antics, the report said. "What are you going to do? Arrest me?" Bidance asked the deputy.  So the deputy did and charged Bidance with breach of peace and trespassing. 
Car Breaks at Flagler Hospital
 Several vehicles parked at Florida Hospital Flagler on Memorial Medical Parkway in Palm Coast were broken into, on the night of May 18 or early May 19, an incident report said.  The windows of the vehicles were smashed and cell phones, credit cards, identification and a GPS device were taken. Someone attempted to make a $1,200 purchase at Walmart in Palm Coast with one of the stolen credit cards at around midnight, the report said. Walmart management declined to allow the transaction though, because the customer could not produce identification.
Strange Phone Threat
A Palm Coast woman received a strange string of calls from an unlisted number May 18, a report said. The man on the other end of the line repeatedly called the woman's voice "sexy" and demanded phone sex. When she refused and disconnected the call, more calls continued. When the woman finally asked why the repeated calls, the man on the line told her that he intended to get sex that night and if he couldn't get sex over the phone he'd "get it somehow."
Internet Fraud
Deputies are investigating a report of credit card fraud filed by a Palm Coast woman March 18. The woman said she discovered more than $350 in fraudulent online transactions on her bank card statement. Purchases were made at Kohls and sperrytopsider.com but the account holder was able to cancel the orders before they shipped to an address on Wellington Wood Circle in Kissimmee, the report said.
Thieving a Better Landscape
Someone apparently wished to have a better landscaped yard without paying for the materials to do it.  Approximately 18 bags of mulch and 14 bags of soil were stolen from a home on Lancelot Drive in Palm Coast on the night of May 17 or early May 18, a report said. The resident had left the items, valued at more than $40, in the driveway outside of the home.
Car burglaries
Vehicles were reported vandalized or burglarized at the following locations:
 Belleaire Drive, Palm Coast, May 18. The passenger window of a Toyota 4Runner was smashed and a CD player demolished during an attempted burglary.
Birchwood Drive, Palm Coast May 18. The driver's side window of a Dodge Caravan was smashed and a GPS device stolen.
Home burglaries
Homes were reported vandalized or burglarized at the following locations:
 Pebble Stone Lane, Palm Coast, May 17. Two bikes were stolen from an open garage.
Lancelot Drive, Palm Coast, May 18.  Landscaping materials were taken.
Eric Drive, Palm Coast, May 19. The front door of a home was kicked in and a television and laptop stolen.
Clinton Court, Palm Coast, May 19. An exterior air conditioning unit was cut from a home and taken.
Peylo Place, Palm Coast, May 19. Two laptops, two video game systems and a cell phone were taken from a home.
Cool Water Court, Palm Coast, May 19. The front door of a home was kicked in while the owners were out of town. With no resident available to confirm, deputies were unsure what, if anything, was taken.
Ramblewood Drive, Palm Coast, May 19. Two bicycles were taken from an open garage while the residents were inside.
Pine Haven Drive, Palm Coast, May 20. Someone unsuccessfully attempted to kick in and pry open the rear door of a home.
Bunker Lane, Palm Coast, May 20. A sliding glass door was pried open at a home and a television, watch and two camcorders were taken.
Butternut Drive, Palm Coast, May 13-20. A sliding glass door of a home was pried open and a DVD player, video player, laptop and $15,000 worth of jewelry were taken.
Palm Harbor Parkway, Palm Coast, May 21. An industrial-size air conditioning unit was taken from the main part of the building at Players Club.
Uniondale Place, Palm Coast, May 23. The front door of a home in foreclosure was forced open.  
DUI Arrests
 In 2008, an estimated 11,773 people were killed in automobile crashes involving a drunk driver (someone with a blood alcohol content level of .08 or more), according to the National Highway Traffic Safety Administration.  Soon, a varying list of traffic and law enforcement agencies will begin releasing the DUI data they compiled in 2009. Whether drunk driving's annual death toll rose or fell last year, the number isn't likely to be the only acceptable one…zero.  These reportedly impaired drivers were also found driving on Flagler's streets this week and were arrested.
John F. Ashley, 62, St. Augustine. May 18.
Penelope Haines Cooper, 64, Titusville. May 20.
Robert Thomas Combs, 22, Palm Coast. May 20.
Kelli Lynn Barnett, 22, Palm Coast. May 21.
Rickey Allen Richardson, 50, Bunnell. May 22.
Peter G. Karasz, 44, Flagler Beach. May 22.