Enterprise Flagler, the public-private economic development partnership, may want to find a sunset to clip-clop toward. Palm Coast is losing interest in carrying 40 percent of the agency's $240,000 annual cost. The county is losing interest in waiting on Palm Coast to state clearly what county-wide initiative the city would support. The public never had much interest in a half-dozen economic development summits originally intended to craft a unified approach to get Flagler out of its unemployment funk. The last two such summits have been cancelled, with no word on the next. And a series of proposals have foundered, leaving the entire process crying for a breakthrough.
An alternative that looks to break the logjam and move past two obstacles–Enterprise Flagler's perceived liabilities and cities competing interests–is emerging.
The alternative is simpler, more sharply defined and less politically divisive than previous proposals. It recognizes that it is nevertheless likely to elicit resistance from Palm Coast–and plans for that contingency, suggesting that the county is now ready to move ahead whether or not Palm Coast goes along. That assertiveness on the county's part is new, but also untested, and the plan is rife with funding and organizational vulnerabilities.
On Thursday, County Administrator Craig Coffey floated the county's proposal: a new, nine-member Economic Development Council modeled after the Tourist Development Council in structure, administration and transparency, though not in funding. Enterprise Flagler and the new "Coalition of Cities" led by Bunnell City Manager Armando Martinez would be made redundant, and presumably eliminated.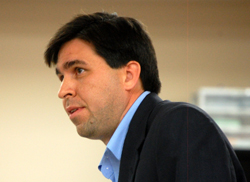 David Ottati, president of Enterprise Flagler–whose own proposal to restructure Enterprise Flagler triggered a firestorm–said he was supportive of the new plan, even if it meant the demise of Enterprise Flagler, but with a couple of caveats: "For me," Ottati said Friday afternoon, "I look at it from a business perspective, not a personal perspective, and from a business perspective, whatever can create unity, whatever can create a stronger sense of being able to get the job done and bringing jobs, that's what I support. And if this plan helps bring people together in an economically tough environment, then I would obviously support that. But Enterprise Flagler would have to examine and vote on the process, so it's not just me."
Who Leads, Who Serves, Who Pays
The new Economic Development Council would be led and chaired by the county. Palm Coast, Flagler Beach and Bunnell would each have a representative–either one of their commission or council members or an appointee. The county would appoint five additional members from the private sector. Each would represent an industry targeted for local development, such as manufacturing, high tech, finance or marketing.
The Flagler County Chamber of Commerce would provide the administrative staff, on a contractual basis, the way it does the Tourist Development Council staff. Doug Baxter, the chamber president, would be the agency's nominal head. A vice president of economic development would be the hands-on economic development CEO (just as Peggy Heiser is the hands-on force behind the tourist council). At its lowest level of funding, the agency would also have an economic coordinator and a sales and marketing manager, and devote $70,000 to marketing and $240,000 to its three or four salaries.
Coffey is proposing three options to fund the Economic Development Council, the lowest starting at $410,000. That's almost double the current budget of Enterprise Flagler. At that level of funding, each city in Flagler County would contribute $1 for each resident. That means Palm Coast would contribute roughly $75,000, Flagler Beach would contribute $5,000, and Bunnell a little over $3,000.
The private sector would contribute $50,000 through memberships similar to those that give Enterprise Flagler's private-sector members a place at the table. But the plan is not clear regarding what a contributing company might get in exchange, since there would be no place at the table for it–and the county is presumably not going to "sell" its five appointments to industry, but gear them toward specified business categories and goals. The county would carry the lion share of the funding, or close to $300,000. More, should Palm Coast decide not to join in. (Coffey said that Palm Coast City Manager Jim Landon, following a meeting this morning, was more receptive to the structure of the organization than to its funding assumptions.)
Reserving Funding
The county has just a third of that money in its budget for economic development, but County Commission Chairman Alan Peterson, who just this week insisted on not "stockpiling" reserves, said he'd be willing to use the county's reserves to commit to three years of funding for economic development at that level. That means nearly $1 million out of reserves over the next three years, and more if Palm Coast doesn't join.
Coffey is also proposing two other options: $2 per resident for the cities, and overall funding of $600,000. That's likely a political non-starter this year. His "optimal" option would budget $1.3 a year million for economic development, including $200,000 to market Flagler County. That level of funding would require a tax and has little appeal: Palm Coast and Flagler Beach have already ruled out tax increases for economic development. The first proposal is the focus at the moment.
Meetings of the economic council would be open and, Coffey said, televised, the way TDC meetings are. Transparency–a recurring problem for Enterprise Flagler–would be a priority, except to protect the confidentiality of prospecting companies.
The county's plan presents nothing substantially new so much as it recasts the issue from the county's perspective as a county plan. It discards the accumulated bad vibe–perceived or justified–of Enterprise Flagler while attempting to more strongly define the direction and oversight of the council. The plan also challenges Palm Coast to sit at the table or go its own way. Palm Coast may not need an invitation to do the latter: in all but official terms, it already has gone its own way.
"This is a simple, very straight-forward approach," Coffey said Friday. "The devil is mostly in the details."
Transparency, But Not Just Yet
The county commission has not discussed the plan. Coffey met individually with county commissioners to go over the plan and get a sense of their support. So officially, this was not an official county plan yet, since the commission has not endorsed it. Coffey said that will take place soon.
County and city managers routinely meet individually with their commissioners. They're not allowed–they're not supposed–to use those meetings as a way of circumventing the state's strict open-meeting law: they're not allowed to poll commissioners or council members to find out where each stands and act on those findings, outside of meetings. Commissioners Barbara Revels and Peterson defended the approach, saying they had no knowledge of what their fellow-commissioners thought about the plan, and that Coffey wanted to know where the chamber of commerce board stood on the proposal, and whether the chamber would be willing to take on the administrative duties, before moving further.
It's still not clear why the proposal wasn't presented to the commission as a whole, in an open forum, giving the public–the overwhelming majority of those who'd be affected by the plan–a look at what was being presented privately to municipal and business leaders. Peterson wanted to ensure that the plan didn't look like a mandate from the county before it got some "buy-in" from others. And Coffey immediately provided his presentation on request.
"It is better that this be a consensus of everybody involved as opposed to being something that is unilaterally decided by the board of county commissioners," Peterson said. "It gives everybody a chance to make suggestions, give proposals, and might be discussed at the next economic summit meeting."
Shopping for Buy-In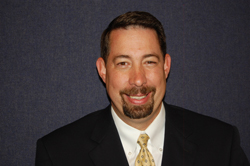 Coffey presented the plan to the chamber Thursday, and had presented it previously to Enterprise Flagler President David Ottati as well as the city managers in the county. Coffey said Bunnell's Armando Martinez was ready to propose that Bunnell include its financial share in the city's budget for next year.
Jane Mealy, the Flagler Beach city commissioner, presented the plan to her commission late Thursday night. Flagler Beach City Manager spoke favorably of the plan being modeled after the tourist council, as well as its funding mechanism.
"Sure we can afford it," Campbell said. "Is it more than we've given to Enterprise Flagler? Yes, but this is a very, very important topic. We've got to get jobs in Flagler County. It's kind of a budget catch-22. We're in the midst of budget throes right now, one of the biggest challenges we have is property values have declined again, but without jobs, one thing we can be sure of again is that property values aren't going to climb very fast."
Coffey said the executive board of the chamber was behind the plan, but that the chamber's larger board had more questions.
"At this point the chamber hasn't made any decisions," Lea Stokes, who chairs the Flagler County Chamber of Commerce and Affiliates, said Friday. "The plan is based on a model that's been successful for tourism, but we all need to recognize that tourism and economic development are two different animals, for lack of a better term." Those differences have yet to be defined, Stokes said, but she said the chamber was open to studying any proposal or involvement that would improve the business climate. (It was Stokes's prodding last January that led the county to initiate its economic development summits.)
The chamber and Enterprise Flagler boards will be meeting jointly on Aug. 4 at 4 p.m. to discuss the plan and its implications.
Garry Lubi, the Prosperity Bank vice president and an executive board member of the chamber who's been heavily involved in economic development efforts and in Enterprise Flagler, gave his guarded endorsement to the proposal as a concept and vision, which he said aligned with the chamber's mission, but that other components–roles and responsibilities of those involved, for example, had to align as well.
And Enterprise Flagler? "That's still to be decided," Lubi said. "It's unfortunate because Enterprise Flagler has actually done a lot of good things, the staff there has worked extremely hard, and sometimes unfairly does not get the credit that it deserves."
Don't Call It Coffey's Plan
Peterson said Enterprise Flagler could carry on, but without funding from the county, since that would be diverted to the new council. Without funding from the county, however, Enterprise Flagler is not going to survive. Coffey, who has often felt protective of Enterprise Flagler–his association with Greg Rawls, the Enterprise Flagler director, goes back to their days in DeSoto County–now says the agency "can transition out."
Coffey was reluctant to take credit for the plan. "I just cobbled this plan together from all the input I received, all I heard at the summit, all I heard from commissioners," he said, "I'm not comfortable taking credit for all the good work other people have done. I just stole their work," including elements from the Ottati plan that, two months ago, triggered a firestorm of criticism for seeming secretive and exclusive of smaller cities. Ottati quickly amended the plan, but Bunnell and Flagler Beach had bolted to create their Coalition of Cities anyway.