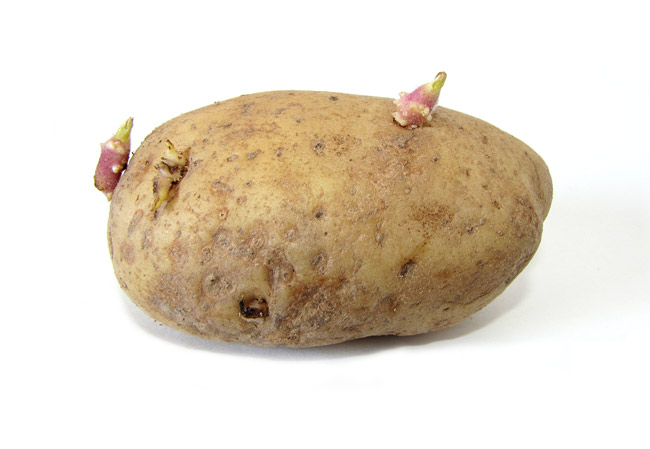 As local governments have shrunk since the beginning of the Great Recession, budget discussions have ballooned, taking up to half a year's worth of governments' calendars: the Flagler County School Board had its first budget overview last week, with three months to go in the fiscal calendar. The Flagler County Commission had its first overview this morning, with six months to go before the new budget kicks in.
Both governments are facing more cuts: the school board is looking for $1.6 million (in a roughly $95 million budget). County Administrator Craig Coffey told commissioners today that the county is facing "challenges" of up to $3.3 million, out of total county expenses—including the sheriff's budget and that of other constitutional officers such as the tax collector and the property appraiser—of $65.2 million.
"Challenges" is another word for extra dollars that may have to be spent, even as government continues to shrink. The problems: property values continue to fall—not by nearly as much as they have in the previous three years, but they're declining nonetheless, reducing county revenue by $2 million. The county is also leaning toward awarding employees their first cost of living raises in three years. That would cost an extra $750,000, at least. Additional potential costs include fuel-cost increases, electricity cost increases (Florida Power & Light is seeking a substantial hike in its base rates), and increases to the local cost of Medicaid, the health program for the poor. That bill could rise by $250,000.
That's not all. Further down the line a proposed amendment to the constitution, which has a strong chance of passing this fall—as all tax-cutting amendments have passed—would reduce local tax revenue by an additional $1.1 million. Slow economic growth, changes to the health care law and further property value reductions could amplify shortfalls.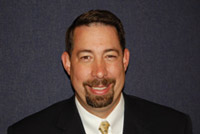 Commissioners didn't talk about how they'd pay for it all. That's a discussion for another day. Today's workshop was also designed to figure out how much time commissioners would spend on the budget this year. In the past two years, they've devoted nine budget workshops spread over more than two months to go through the budget line by line, and grill each constitutional officer individually. They're looking to streamline that process a bit, by reducing the number of meetings by one or two. Not counting today's or tomorrow's meeting with other local government agencies. Tuesday's summit is to discuss the proposed extension of the half-cent sales tax that has the county and Palm Coast at loggerheads.
That sales tax is key to another set of county expenses, especially a planned doubling of the county jail's capacity, from 132 beds to 164, and moving the sheriff's headquarters from his location on Justice Lane, somewhat in Bunnell's boonies, to downtown Bunnell, in the old courthouse's annex, if the county can finance the multi-million dollar refurbishing of that building.
The 132-bed jail costs $5 million a year to operate. Coffey estimates the cost would rise to $8 million if beds are doubled to 264.
"If the jail is expanded and if that's going to cost us $3 million, then we have to look at" privatization, County Commissioner Alan Peterson said today, raising fir the first time an option that hadn't been mentioned before. "I'm not saying that I necessarily agree, but I think we have to look at that option."
"I think our jail operates very efficiently," Coffey said, downplaying the notions of privatization. Savings can be realized in retirement and other benefits, "and those will be minimal savings that ultimately will catch up with you." True, courthouse security was privatized, Coffey said, but the savings there were mostly in salaries: security guards are paid less than jail guards. Commissioner Milissa Holland questioned whether a doubling of jail beds is even necessary, absent hard data on who's in jail and what the real needs are.
Coffey didn't have a bottom line figure for a county budget: he's having 15 to 20 budget meetings with his departments this week, he said, and the actual budget isn't due until July. The commission is also not clear on the extent of capital projects it may be facing, beyond law enforcement and the jail. The county's infrastructure, like that of many local governments around the state, particularly Palm Coast, has been neglected in the past several years as governments have shifted construction dollars to subsidize other areas of government. They can do that only for so long before their infrastructure becomes unsafe.
Capital projects, Holland said, "are bigger ticker items and I think will help us make those decisions if we want to take those on this year or not."
The problem is that where a single "mil," or dollar in tax per $1,000 in assessed value, could generate $12 million in revenue at the peak of the county's housing boom, that same dollar generates just $6.2 million today. There are ways to make up the revenue, among them raising the tax rate, spending some of the county's $7 million reserves, reducing staff or adding an electric "franchise fee" (essentially, a tax on customers' utility bills, just as Palm Coast is considering).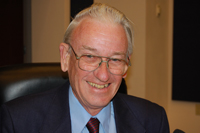 Those options will be discussed in the weeks and  months ahead, in the midst of an election year that has three commissioners—Barbara Revels, who chairs the commission, George Hanns and Alan Peterson—defending their seats. So far only Hanns and Peterson have drawn opposition, but the potential for more candidates may be playing into some commissioners' hope of reducing the number of meetings, though among all local governments, the county commission has had the most transparent method of examining the budget.  In Palm Coast, in comparison, as Coffey put it, "they have two workshops and they're done."
"Maybe we can fast-truck the budget process this time around, maybe not having as many budget workshops," Revels said.
"I'm going to try to go faster this year if it's OK with the board," Coffey said.
"I'd like to see the same process continue," Peterson said, "and I do want to see the constitutional officers come before us because this is the one time when they can present their budgets to the public, and their budgets and their expenses are included in the one tax bill that all residents get. So I think to include them in the entire budgetary process in some form makes sense."
Here's how Revels described the new budget process: "Where there are areas of the budget where there's going to see little or no change," she said, "it would be something that certainly will be handed out to us for review, that we could bring up if we have any questions on it. But for the things that we will sit and have discussion on would be individual departments, where there's going to need to be a change up or down, and we'll have the constitutionals present. That may mean one less meeting."
"We will not hide any information, all of our sheets will be online," Coffey said, "we've given you all the detailed back-up, that will all be online. All that stuff is available to the public, and we produce a very detailed budget, very broken down."

Download Craig Coffey's Flagler County Budget Overview, April 2012