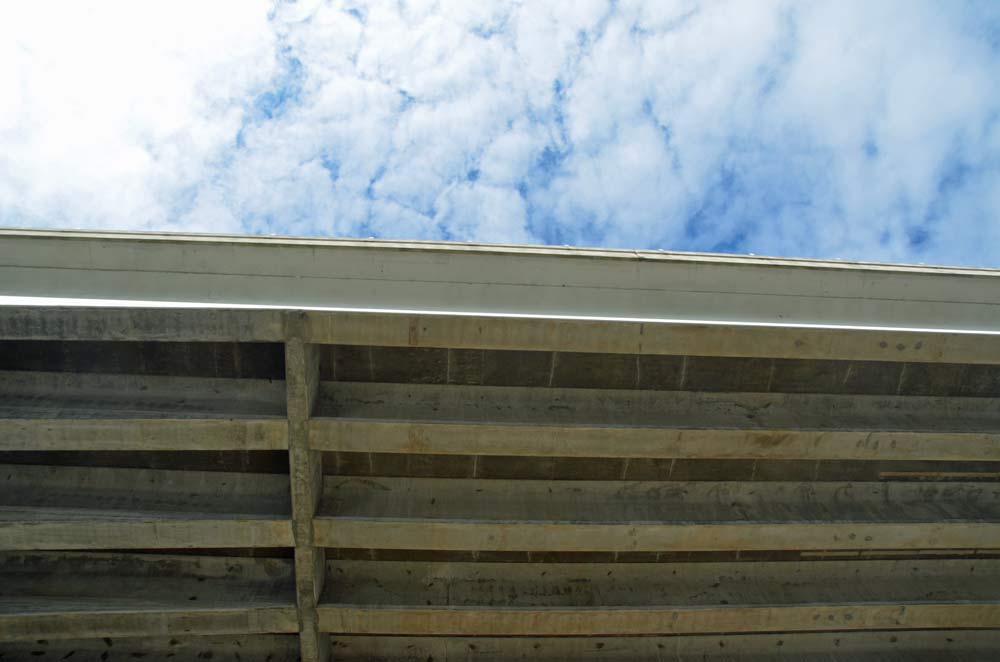 The Flagler Beach Police Department identified the woman who jumped from the Flagler Beach bridge Wednesday afternoon and survived as Mandy Michelle Mincey, a 47-year-old woman with no reported home. She was also known as Mandy Monroe. Earlier that day she had been at Finn's bar, had ordered two shots of Jack Daniels and sweet tea, never touched the drinks, then walked out, leaving her purse and heading for the bridge.
It was the fifth time in 10 years that men or women attempted to end their life at the bridge. Two died.




Little is known about Mincey, who was treated at Halifax hospital and kept there under a Baker Act. She had lived in Michigan previously, among other locations, and had lived on Rippling Brook Drive in Palm Coast's R Section. She had had some financial difficulties a few years ago. An attempt to reach people she lived with at her former home was not successful.
Her act of desperation on Wednesday was linked to difficulties she was having with her son, Flagler Beach Police Chief Matt Doughney said, following an investigation by Flagler Beach police. The bartender at Finn's was among the last people to see her as she ran out the establishment and past the pharmacy, on her way to the bridge.
A 67-year-old Ormond Beach man was driving east on the bridge just past 1 p.m. when he saw a broken-down truck. just past the truck, he saw Mincey squatting down, taking off her clothes. The man kept driving, but when he glanced back, Mincey had disappeared.




A 33-year-old Ormond Beach resident was fishing along the Intracoastal at the foot of the bridge. He was about to cast his line when he saw Mincey climb over the railing and leap, hitting the water on her back. At first he thought she was jumping "for fun," the incident report states. "Once she surfaced, he told her to swim towards him, which she began to. The current then started taking her southbound and he threw her a life preserver to float on. She reached for it and laid on top of it."
Another witness who had heard a scream just before Mincey leaped said he asked her if he should call 911, and she said no. Yet another witness went directly to the nearby police station and informed authorities. Rescuers from the Flagler Beach Fire Department and Flagler County Fire Rescue were soon at the scene, pulling Mincey out of the water and providing medical aid. She had left all her clothes at the top of the bridge. (She was not connected to the broken down vehicle.)
"The sense of urgency yesterday by our 1st Responders in Flagler Beach significantly impacted the outcome of this incident and prevented this from becoming a bigger tragedy," Doughney was quoted as saying in a release his agency issued on Thursday.




Flagler Beach Fire Chief Bobby Pace said the rescue took 41 minutes from the time of the first call to the time Mincey was air-lifted by Flagler County FireFlight, the emergency helicopter, to Halifax hospital. "The first or 'Golden Hour' of care is vitally important in trauma cases like this one," Pace said.
Flagler County's suicide rate continues to be among the most elevated in the state, ranking 8th highest among Florida's 67 counties in 2021, the last year for which the state Health Department has figures. The county experienced 25 suicides that year, for a rate of 22.4 per 100,000 residents. The state average is 14, close to the national rate. But Flagler County's rate is closer to that of Colorado, a state with the sixth highest suicide rate in the country.
"Imagine the mindset it takes to jump off a bridge," Doughney said in the release. "Yesterday's incident should serve as an example that life is very fragile and that there are those members of our community that truly need mental health assistance. If you're reading this news release and you're in distress, suicide is not the answer. The real answer is to just reach out to someone, anyone, that will listen and help. If you
don't know who to call, please call the new Nationwide suicide hotline number, 988, or call 911. Making the call is the start, and yes there truly are people who care."

The following resources are available for individuals in crisis:
In Flagler: The Crisis Triage and Treatment Unit (CTTU) is a crisis assessment and referral service for Flagler County residents experiencing behavioral health crisis. It is located at 301 Justice Lane in the Brown & Brown Outpatient building at the Vince Carter Sanctuary in Bunnell. This program is limited to individuals escorted to the program by law enforcement between the hours of noon and midnight daily. Law enforcement is able to transport individuals to SMA to assess and determine the appropriate clinical disposition. When required and appropriate, SMA then transports the individual to a receiving facility in Volusia County.
In Daytona Beach: Stewart-Marchman Act Corporation Crisis Center
1220 Willis Avenue
Daytona Beach, FL 32114
Crisis Line: (800) 539 – 4228
Available 24 hours.
National Suicide Prevention Lifeline, 800/273-8255 (TALK), or use the online Lifeline Crisis Chat, both available 24 hours a day, seven days a week.
Veterans Crisis Line: 1-800-273-8255.
People 60 and older can call the Institute on Aging's 24-hour, toll-free Friendship Line at 800-971-0016. IOA also makes ongoing outreach calls to lonely older adults.
If you are concerned for someone else, read about warning signs here. For additional resources, see the Speaking of Suicide website.