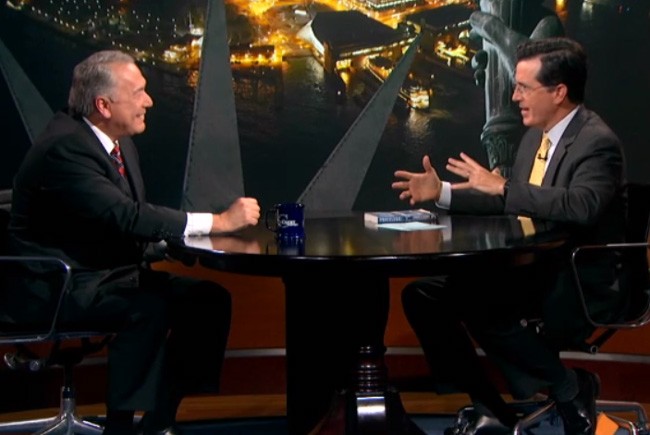 Government support for the arts in Palm Coast and Flagler County has been relatively stingy.
County government's Tourist Development Council is the most generous, using proceeds from the 4 percent sales surtax on hotel and motel stays to fund cultural and sports activities that attract visitors, but the grants have considerable restrictions. The county commission itself has never made direct grants to arts organizations. Flagler Beach and Bunnell have no such grants, though on occasion both cities have sponsored certain events on a case-by-case basis. Palm Coast has a cultural arts grants program, but for a city its size, it's quite penny-pinching: about $25,000 total, annually, even as the city and the county continually recognize the economic force and identity-building (or "branding," as government lingo prefers it) that cultural events can generate.
On Monday, Flagler County Administrator Craig Coffey signaled that the county may be looking at opening its coffers a little more for arts and culture.
"We haven't really funded the arts a lot and there has been some discussion on that and how we go about that and how we go through a formal process and develop a program or something," Coffey told commissioners. "That is something I'd like to actually discuss with you during the budget process."
The potential new direction was prompted by a pair of unusual grant requests to the commission, each for $2,500. One is by Gratitude America, an organization that last year offered a retreat in Marineland to local military personnel to help service members returning from deployment reconnect. The other is by the Flagler County Art League, the non-profit arts organization, which in April is sponsoring a speaking engagement by Robert K. Wittman, the celebrated founder of the FBI's Art Crime Team, which recovered $225 million in stolen art under his 20-year tenure at the agency, much of it through his direct undercover work: in 2005, he recovered a Rembrandt self-portrait, stolen five years earlier at gunpoint from Sweden's National Museum, as he was "negotiating" its purchase with the painting's thieves in Copenhagen.
"Do you have, like a mustache and a beret," Stephen Colbert asked Wittman during a 2011 appearance on the Colbert Report (see the full clip below), "do you have to look like a pretentious a-hole when you go under cover in the art world and always have like a half-formed glass of chardonnay in your hand and some crudité?"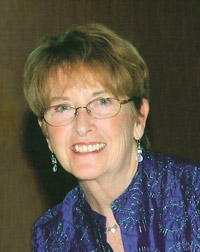 The genial Wittman laughed off the suggestion as he went on to describe some of his biggest recoveries.
"We have been given the opportunity to bring this internationally acclaimed arts and antique expert, Mr. Wittman," Ann DeLucia, president of the art league, told the commission Monday, "who spent more than 20 years working undercover, and without a weapon, in pursuit of criminals, cons and black market traders to recover paintings and historical and cultural artifacts worldwide."
Local Realtor David Alfin is underwriting half the cost of the $10,500 event, a fund-raising evening for the league centered on Wittman's appearance at the Flagler Auditorium the evening of April 7 (for a $20 admission, with a book signing to follow). "At our request Mr. Whitman will also be speaking to some high school students earlier that day," DeLucia said. The league has been seeking additional sponsors.
"We would like the commission to demonstrate its commitment to the arts and culture in our community by becoming a major sponsor for this event,"  DeLucia said.
Coffey was recommending approval of both grants, which would be funded from an even more unusual source: the county's social services budget. The request raised a question from Commissioner Barbara Revels.
"My question does not have to do with the actual activities of the art league or the military support retreat," Revels said, "it has to do with the funds that they're coming from. And I didn't recall that we had done this in the past from social services."
The county had not. Nor did there appear to be a criteria for the grant-funding.
"These are kind of unique cases, I will call them," Coffey explained. "We had some extra funds in social services because if you recall the Easter Seals program—it's got a different name actually—went defunct about a year ago, so we still budgeted that thinking we'd get another vendor, so we had some extra funds in there. That's one of the reasons it's portrayed to come out of socials services. But the reasons they're unique, we work with these folks, and some of these didn't really work well or qualify through the TDC funding. We had various hic-ups, where they've applied or made it through the TDC board but found out they didn't meet qualification, so we're trying to fund them a different way as one-time things."
Revels asked if the administration foresaw future such funding for cultural or arts events.
"We actually like to think of trying to expand arts in our community a little bit more, at least offer that to you to consider during the budget process," Coffey said. "We've talked about works of art in our parks and different other ways that we can explore the arts per se. Not necessarily building buildings and stuff like that but more along the lines of doing some public art, and we're still exploring that. We've even explored murals at Carver Center and other things like that where we can engage local artists and show local artists off."  He added: "We are looking at a broader artistic discussion."
Both items were approved unanimously, further signaling the commission's intent to follow through on Coffey's direction.