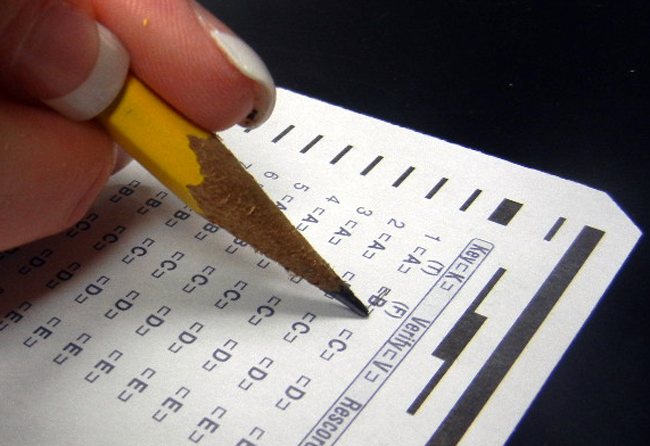 Education Commissioner Pam Stewart said Monday she has selected the non-profit group American Institutes for Research to design the state's new tests for public schools, the final step in an effort to tamp down grassroots anger over learning standards.
The $220 million contract with AIR will run for six years and will be cheaper than it would have been to go forward with a test developed by a multi-state consortium that Gov. Rick Scott ordered Stewart to back away from last year, according to the Department of Education.
"I feel very confident that it is the best choice for Florida students," Stewart said in a conference call with reporters.
Scott's decision last year to distance the state from the consortium — the Partnership for the Assessment of Readiness for College and Careers, or PARCC — was part of an executive order meant to assuage largely conservative activists worried about the Common Core State Standards.
The Common Core standards, adopted by about four dozen states, were tweaked by the State Board of Education last month. Officials have begun referring to the revised version as the "Florida Standards."
But AIR and another company that will work with it on the Florida tests, Data Recognition Corporation, have also helped to develop the Smarter Balanced Assessment. Like PARCC, that test is being put together by a multi-state consortium that hopes to use it to measure student learning under Common Core.
Stewart said the two systems would be separate.
"This is a platform and assessment for Florida," she said.
Items used on the Florida tests will be field-tested in Utah, Stewart said, giving AIR the information it needs to make sure that the assessment system is working.
Florida students would begin taking the tests, which will cover language arts and math, following the 2014-15 school year. In addition to seeing how well students are doing, the tests will be used to determine school grades and help evaluate teachers.
Activists who have fought Common Core's implementation in Florida quickly dismissed the move as far too little to address concerns about PARCC. Randy Osborne, who has lobbied against Common Core in the Legislature on behalf of the Florida Eagle Forum, said other decisions following Scott's executive order have been like putting lipstick on a pig.
"This one, I think we forgot to get the lipstick out," he said. " … This is one of the worst testing consortiums you can pick, other than PARCC."
Representatives of the anti-Common Core movement say they've been underwhelmed by what followed Scott's executive order, issued in September. A series of public hearings across the state led to changes to the standards that Stewart said Monday were "significant" but have been rejected by critics.
The opposition springs largely but not exclusively from the concerns of conservative activists that Common Core would give the federal government more influence over what children learn in school. While the standards were spearheaded by a group of state officials, they have been promoted by the Obama administration.
"After all of this time, after the executive order, nothing has changed … other than the name," said John Hallman, who lobbies for conservative groups like the Florida Campaign for Liberty and Liberty First Network.
–Brandon Larrabee, News Service of Florida