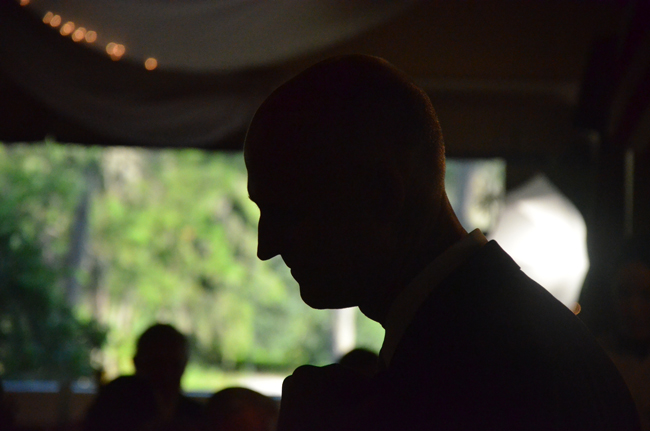 With Florida's public-school system facing major questions, Gov. Rick Scott on Thursday announced plans for a summit next week that will bring together political, business and education leaders.
The summit, which will last from Monday afternoon to Wednesday afternoon in Clearwater, comes after the resignation of former Education Commissioner Tony Bennett and as debates swirl about the state's school-grading system and a move to "Common Core" standards.
"Florida's education accountability system has become a national model, but we are at a critical point in our history," Scott said in a news release announcing the summit. "Our students need and deserve a quality education that emphasizes critical thinking and analysis. Our teachers and schools need our support as we continue to compete nationally and globally in preparing students for success in college, career and in life."
Scott asked interim Education Commissioner Pam Stewart to focus the summit on four broad issues — state standards, student assessments, school grades and teacher evaluations. Those issues have repeatedly drawn controversy during the past 15 years, as Republican governors and lawmakers have sought to overhaul the education system.
Bennett resigned Aug. 1 because of questions about whether he took part in changing a school grade to benefit a political supporter during a previous job heading the Indiana education system.
Even before Bennett resigned, however, the Florida system was grappling with tough issues. Among other things, the state Board of Education in July voted 4-3 to approve a plan that shielded schools from steep drops in their grades — a move that led some critics to raise doubts about the validity of the closely watched school-grading system.
About three dozen people, representing a broad cross-section of groups, have been invited to participate. As examples, the list includes school superintendents from Miami-Dade, St. Johns and Bay counties and representatives of the Florida PTA, the Florida School Boards Association and the Florida Association of School Administrators.
Other invitees range from Florida Chamber of Commerce President Mark Wilson to officials from the Florida Education Association teachers union.
Senate President Don Gaetz, R-Niceville, and House Speaker Will Weatherford, R-Wesley Chapel, have invited six Republican lawmakers and two Democrats to take part. They are Sen. John Thrasher, R-St. Augustine; Sen. John Legg, R-Lutz; Sen. Bill Galvano, R-Bradenton; Sen. Bill Montford, D-Tallahassee; Rep. Marlene O'Toole, R-Lady Lake; Rep. Erik Fresen, R-Miami; Rep. Janet Adkins, R-Fernandina Beach; and Rep. Reggie Fullwood, D-Jacksonville.
The summit will be held at the EpiCenter Collaborative Labs at St. Petersburg College in Clearwater.
–Jim Turner, News Service of Florida