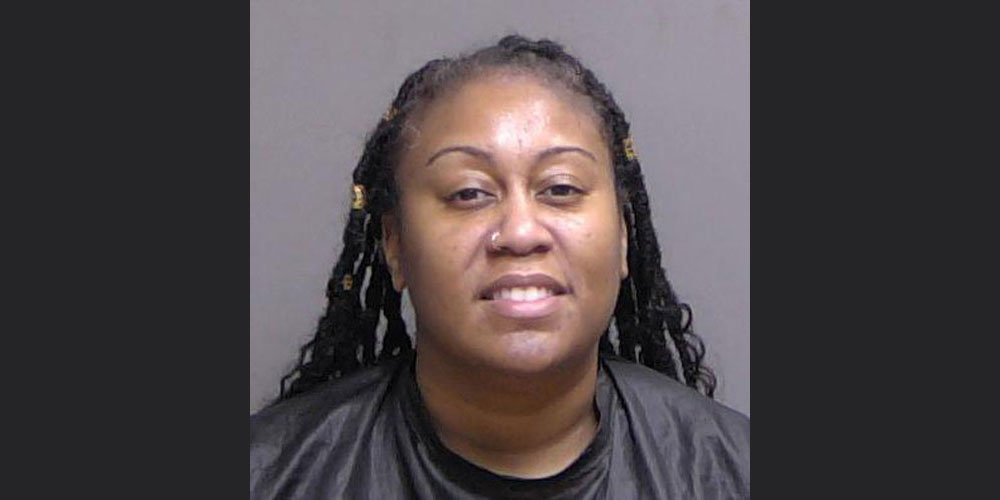 Kiarra S. Strickland, a 33-year-old resident of Slumber Path in Palm Coast, was arrested on a first-degree felony charge of armed home invasion robbery following an incident on Tuesday morning when she entered her former boyfriend's home and allegedly held him up at gunpoint and took between $50 and $100 before driving off with her three children, who had been waiting in the car. She then dropped at least one of them off at school.
Flagler County Sheriff's detectives pieced the incident together based on the victim J.W.'s account, the account of an anonymous neighbor, and footage from three Ring surveillance videos, which largely corroborated the neighbor's account.




J.W., 43, and Strickland had dated and lived together, along with the three children, until September 2023, at J.W.'s B-Section home. When Strickland moved out, J.W. changed the locks. He told authorities he'd had no further contact with Strickland since. He is in poor cardiac health and uses a battery-powered cardiac pump.
Tuesday morning (Nov. 14), he'd unlocked the door for a friend then gone to the bathroom for a shower. He was using the rest room when he heard the front door open. Shortly, he saw Strickland enter the master bedroom. He opened the bathroom door, and was confronted with Strickland allegedly pointing a silver handgun at him and asking something to the effect of: "You got anything for me?" He told her he did not.
Strickland allegedly opened a dresser drawer and took the money she knew would be there. She again pointed the gun at J.W., repeating her original question, before she walked out and drove off at the wheel of her Kia. The car's windows were down. J.W. noticed that her children were in the car–Strickland's son up front, her two daughters in the back.
The neighbor witness, who also noted the seating arrangement of the three children, told authorities that Strickland had parked her Kia near the residences' collective mailboxes, taken out some mail from one of the boxes, then, after walking to the passenger side of the vehicle, removed a silver and black semi-automatic pistol from car, near where her son was sitting. The witness saw her enter the residence and exit shortly afterward before speeding away.




The witness was asked if she had ever heard Strickland and J.W. argue in the past. The witness said she'd heard Strickland once threaten to tamper with J.W.'s cardiac pump.
J.W. reported the incident to 911 at 9:29 a.m. Tuesday. Deputies interviewed Strickland's son at school that day. He told deputies that his mother had driven him straight to school. But his attendance pass, a deputy reported, was stamped 9:32 a.m. Earlier today, just past midnight, deputies went to Strickland's home at 9 Slumber Path and arrested her on a warrant issued the previous day.
She was booked at the county jail on no bond. She is to be arraigned before Circuit Judge Terence Perkins on Dec. 18. The children's fate is not noted in her arrest reports, but typically in those situations, the Department of Children and Families is notified and dispatched to the children's home to ensure that safe arrangements are in place.