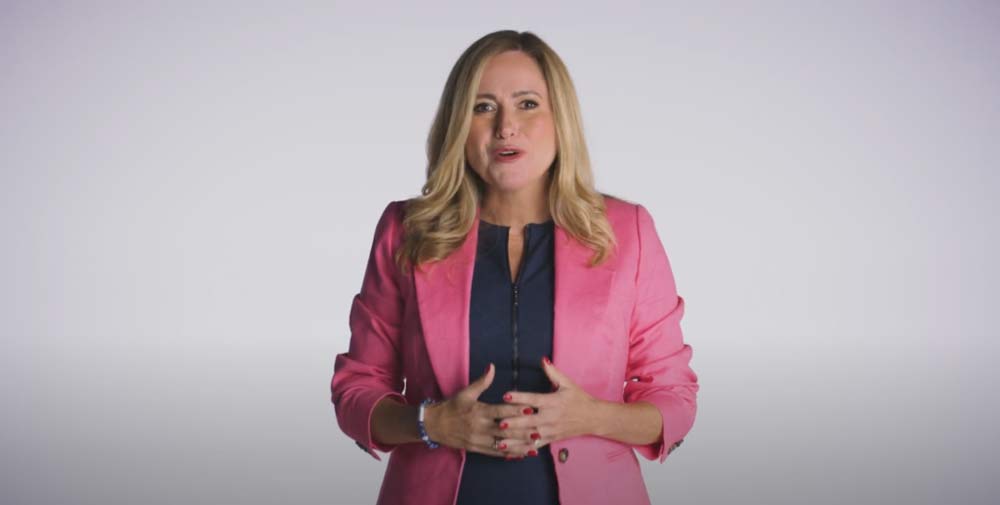 Former South Florida Democratic Congresswoman Debbie Mucarsel-Powell is now a candidate for U.S. Senate, announcing Tuesday morning that she is seeking to unseat Republican incumbent Rick Scott in 2024.
"I'm an immigrant, a Latina, a mother and we made history together when I became the first South American immigrant ever elected to Congress,"  Mucarsel-Powell proclaimed in a two-minute and twenty-one second video announcing her candidacy. "I'm not afraid to take on Rick Scott, or anyone who doesn't put Florida first."




If elected, Mucarsel-Powell would become only the second woman elected by Florida voters to the U.S. Senate. The only previous woman was Republican Paula Hawkins from the Orlando area – who served a single term from 1980-1986.
Former Democratic Congresswoman Val Demings attempted to become the second woman U.S. senator last year, but she was defeated by GOP incumbent Marco Rubio by more than 16 percentage points.
Florida Democratic House Leader Fentrice Driskell had also reportedly been considering a candidacy, but announced on Monday that she would not run for the seat.
Mucarsel-Powell's announcement is not a surprise. She has been rumored among Democrats for more than a month to be considering the contest, and the Democratic Senatorial Congressional Committee released a poll last week that they had commissioned that showed her to be running even with Scott in a proposed 2024 race.




Mucarsel-Powell was born in Ecuador and defeated Republican Carlos Curbelo in 2018 to represent South Florida's 26th Congressional District. In winning that seat she became the first South American immigrant to be elected to Congress. But her tenure in Washington lasted just one term, as she was knocked off in 2020 by Republican Carlos Gimenez.

For the past year she has served as a senior advisor with the nonprofit Giffords, the gun-safety organization founded by former Arizona Democratic Congresswoman Gabby Giffords. Before her time in Congress she was an associate dean at the Florida International University College of Medicine, and prior to that a director of development at FIU, according to her LinkedIn page.
In her campaign video she takes aim at Scott, saying that he would take away women's rights by supporting a national abortion ban (Scott has said that he supports Florida's six-week abortion ban), and that "he wrote the plan that would take away Social Security and Medicare that you worked and paid for."
That's a reference to his controversial 2022 "Rescue America" plan that called for sunsetting all federal legislation every five years – including Social Security and Medicare – a proposal that was panned not just by Democrats but by fellow Republicans like Senate Minority Leader Mitch McConnell (Scott removed Social Security and Medicare from the plan earlier this year).




While Mucarsel-Powell is the likely favorite of the Democratic establishment, she will have competition in the primary election, which takes place nearly exactly a year from today. Retired naval veteran Phil Ehr and former congressman Alan Grayson have previously filed to run for the seat.
Republicans didn't think much of today's announcement.
"Losers Gonna Keep Losing!" wrote Republican Party of Florida Chair Christian Ziegler on X. "The Democrats once again field a failed, rejected, and radical Democrat candidate who is completely out-of-touch with Florida. Floridians have made it clear at the ballot box and with each month's voter registration report that our state is becoming more pro-freedom and less willing to accept a radical Democrat such as Debbie Mucarsel-Powell representing us in the U.S. Senate."
"Former Congresswoman Mucarsel-Powell is a radical socialist who voted 100% of the time with Nancy Pelosi during her short tenure in Congress, which is why the voters of South Florida booted her out of office the first chance they got," said Priscilla Ivasco, a spokesperson for the Scott Senate campaign.
Scott himself is facing a primary challenge from businessman Keith Gross. On his campaign website, Gross described himself as a "conservative entrepreneur, pilot, and attorney from Panama City, Florida."
–Mitch Perry, Florida Phoenix