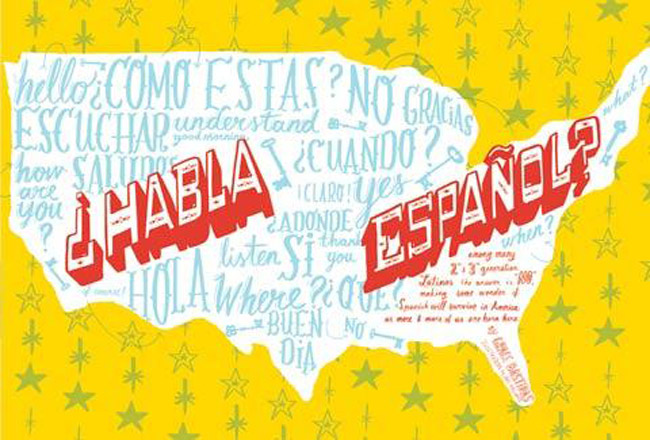 By Angel Castillo Jr.
In a controversial move, an Arizona judge recently disqualified a U.S. citizen of Hispanic descent from seeking a city council seat on language grounds. The judge disqualified the candidate after determining, initially "in less than 30 seconds," that her command of the English language was deficient.
At stake is a four-year term on the city council of San Luis, Az., a Mexico border town. San Luis has close to 26,000 residents, of whom 99 percent are Hispanic, predominantly of Mexican ancestry. Both English and Spanish are routinely spoken during city council meetings, and the city's web site is maintained in both languages. The city did not include English proficiency among the requirements to run for a city council seat.
The disqualified candidate is a San Luis political activist, Alejandrina Cabrera, a Spanish speaker born in Arizona. Ms. Cabrera, a mother of two, is a graduate of Kofa High School in nearby Yuma. She moved with her family to Mexico when she was five years old, and returned when she was 18. She admits her English is limited, but argues that she is fluent enough to serve the interests of her community at San Luis City Hall.
Twice last year, Ms. Cabrera circulated unsuccessful petitions to recall San Luis Mayor Juan Carlos Escamilla. In December, the mayor filed a lawsuit alleging Ms. Cabrera did not meet the legal requirement that certain officeholders be proficient in English.

Ever since Arizona became our 48th state, it has required that state office holders be able "to read, write, speak, and understand the English language sufficiently well to conduct the duties of the office without the aid of an interpreter." The law does not define how, exactly, "sufficiently well" should be measured. Like Florida in 1988, Arizona voters in 2006 made English the official language of their state by constitutional amendment.
After "less than 30 seconds" of her testimony at a preliminary hearing, Chief Judge John Nelson of the Yuma County Superior Court declared Ms. Cabrera's English skills inadequate. He then ordered a language expert, Dr. William G. Eggington of Brigham Young University to test her English proficiency. After the tests, Dr. Eggington testified that Ms. Cabrera has "basic survival level" English language skills, below what he believes necessary to handle city council business. Judge Nelson then ordered Cabrera's name stricken from the March 13 ballot.
The court-ordered testing of Ms. Cabrera's language skills is reminiscent of the "literacy tests" once used by southern whites to prevent black Americans from voting and gaining political power. Judge Nelson likely violated Ms. Cabrera's federal constitutional rights under the First and Fourteenth Amendments. She has appealed the judge's ruling, so the dispute is not over yet. However, it would be better for the democratic process if the voters in San Luis, rather than the judges, decide whether Ms. Cabrera speaks English well enough to serve at city hall.
Fortunately there is a silver lining in this controversy for Ms. Cabrera. At least she is not a Mexican immigrant living in Arizona.

Angel Castillo, Jr., a former reporter and editor for the New York Times and The Miami Herald, and a columnist for Florida Voices, practices employment law in Miami. He can be reached here.