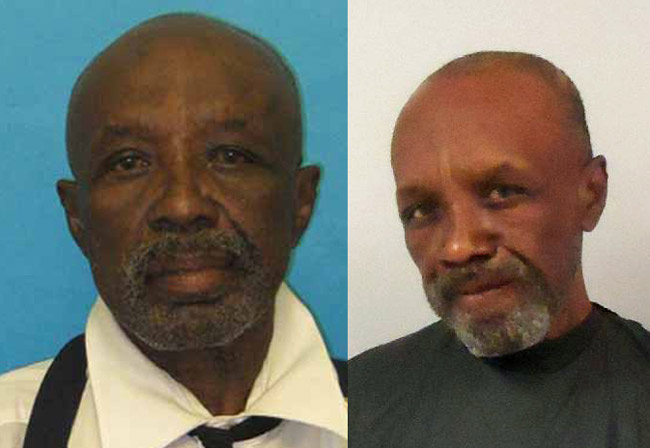 Six days ago, South Bunnell was the scene of a shooting that left a man wounded and several cars shot up, and a suspect still at large. Monday evening, South Bunnell was again the scene of a violent attack as a woman was stabbed in the stomach and taken to Halifax hospital in Daytona Beach in a trauma alert. Edward Godwin, a 68-year-old felon on probation and with a long arrest record, was arrested and charged with aggravated battery and violating his probation.
"This is a situation where it was a domestic, it's not related to anything else that's been going on in Bunnell," Tom Foster, the police chief, said. In the July 23 shooting, a "suspect has been identified, we are actively pursuing all investigative leads at this time."
The stabbing Monday evening took place at 7 p.m.–precisely at the start of the Bunnell City Commission meeting, where the police chief was–at 411 South Anderson Street, the address given as Godwin's home under his multiple bookings at the Flagler County jail.
The victim, Teresa Lumpkins, was bleeding profusely from the right side of her stomach when Bunnell Police Department officers arrived at the scene, and she "appeared to be in pain," according to a police report. She told cops that Godwin, who has lived across the street for years, had been in a verbal argument with Godwin's wife in front of Lumpkins's house. Lumpkins could hear Godwin's wife yelling for help.
So Lumpkins walked out and into the road to help Godwin's wife. At that point, according to the victim, Godwin began walking toward her. He had "an umbrella in his right hand and a small knife in his left hand," the police report states, based on the description provided by Lumpkins. Lumpkins said "she began tow alk backward away from him, and that's when [Godwin] hit her with the umbrella. Ms. Lumkins said that when she tried to block the umbrella [Godwin] swung his other hand around and stabbed her in the side with his knife."
Lumpkins described the knife as small with a dark handle, but it's not clear if the knife was not found: some parts of the police reports are redacted. Halifax staff told cops that the puncture wound on Lumpkins' right side was consistent with a stabbing from a knife. Godwin agreed to speak with cops. His account was "inconsistent and changed many times but he maintained that he did not stab anyone," his arrest report states. Several witnesses at the scene said they saw Godwin holding a knife but did not see the actual fight. "All witnesses refused to provide me with a written statement," the reporting officer states in the arrest report.
Godwin is currently on felony probation. He was sentenced to two years in September 2013 following two cases of felony battery in 2013 and 2011. He's been booked at the Flagler County jail 16 times since 2008. Charges have included numerous probation violations and trespassing after warnings, felony battery, aggravated battery, two domestic batteries and disorderly conduct.