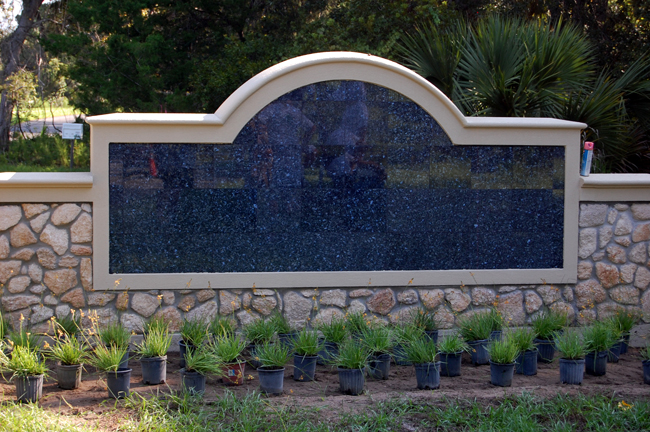 There's a dearth of jobs in Flagler County, especially higher-paying jobs for the third of the county's population of working age. But there's no dearth of economic development plans.
Palm Coast City Manager Jim Landon's staff wrote one. Flagler County Administrator Craig Coffey's staff wrote one. County Commissioner Milissa Holland wrote one. Enterprise Flagler, the mostly tax-funded economic development partnership with private industry, thinks it can write one. And they're all headed toward a meeting of the plans at a joint government summit on Jan. 31—the summit formerly scheduled for December and mysteriously cancelled when some participants' schedules allegedly could not be accommodated (though the meeting had been set for months).
On Wednesday, the County Commission will discuss its own two plans in what should provide for good theater, given that, while Coffey and Holland go out of their way to say that their two plans are not in competition, the plans themselves make no bones about a fundamental difference. Holland would create a new economic development structure led by the county. Coffey would expand the role of Enterprise Flagler. Holland isn't fond of Enterprise Flagler: the agency has a skimpy track record and reacts to transparency mostly like Dracula to sunshine. Also, Coffey and Holland aren't best friends. She tried to fire him last year, and has since frequently clashed with him, several times over economic development.
Coffey does his sniping more subtly. In his economic development plan, he used the Tourist Development Council's half-million dollar marketing budget as an example of how Enterprise Flagler should be better funded, if it were to market the county's job-readiness. The Tourist Development Council, of course, is headed by Holland, and the council's vastly increased marketing budget is the result of Holland's single-biggest achievement this year on that council—raising the county's bed tax from 3 to 4 percent. On the other hand, the one empirical measure of the council's bigger focus on marketing in the last two years—hotel occupancy—is significantly up despite the economic downturn, while the one empirical measure of Enterprise Flagler's ability to accomplish anything of note—the tax-and-build referendum it crafted and championed last year—managed to crash and burn before take-off.
Its focus on Enterprise Flagler aside, Coffey's plan overall is more pep talk and diagnosis of what Flagler lacks than an actual plan: in other words, it's the sort of thing a county executive is supposed to do, leaving the policy framework to the elected. It lists a framework of how to proceed, including "keep it simple" (a virtue none of the plans can boast of, including Coffey's), "expect some failures," "the public sector has a role in times like these," and other generalities. Insights are few (it's not news that Flagler County, jokes on Letterman or errors in Fortune magazine aside, has little visibility on the national stage, or that the county lacks an industrial building, or that it should target "growth industries" for jobs. What is surprising in the Coffey plan is the renewed focus on hiring "additional professional staff" to make a plan work—and, of course, to do so through Enterprise Flagler. Many other proposals tinker with incentive programs, reward recruiters and cut taxes (points seemingly cribbed from Palm Coast's plan. See below.)
Holland's plan would create a new economic development council entirely—a so-called Partner Council—led by the county, and modeled after the Tourist Development Council, which she chairs. The TDC's members include a representative from each of the cities in the county and several representatives from the private tourism and leisure industry. They have a budget of more than $1 million, more than half of it devoted to marketing the county, and much of it devoted to underwriting events or capital projects that would enhance the county's appeal to tourists. They make their recommendations to the county commission, which has the final say. It's worked  effectively and transparently under Holland's at-times iron-fisted leadership. But the council has its own funding source: the 4 percent "bed tax." An economic development council would have to have its own source of money at a time when the county is claiming beggar status.
The Holland plan in its details is a lot more intricate than that: simplicity, again, is not its virtue, and it has something of the top-down approach that literally draws a pyramid of involvement: "champions" at the top, followed by "strategic partners," "investors" and "supporters," and then those with "no role." The plan outlines several strategies that, on paper, would draw no objections—"create green jobs and develop local expertise in sustainable development through public sector investments and programs"—but the how of those strategies isn't as clear as the what, and some suggestions riffle with red flags: "Establish a countywide policy that allows publicly owned facilities to be used in business development efforts" raises the prospect of a government building becoming the annex of private industry, for whatever purposes, under the guise of "business development." Some of the recommendations—"build our reputation as a premier location for design expertise," "develop a consortium model that promotes Flagler County as a location for applied and integrated sustainable concepts—are so mired in lingo as to be incomprehensible, though that, too, is not uncommon in government and business documents.
What none of the plans has worked out is who would lead and how, though two of them (Holland's and Coffey's) put a premium on working jointly. No plan will succeed, they say, without cooperation and buy-in. Especially from Palm Coast.
But Palm Coast's plan is only concerned with Palm Coast: it barely acknowledges other entities.
Under the city plan's "additional sources of input," the city's own citizen survey, its own comprehensive plan update and something called "Enterprise Flagler Goal Setting Exercise" were included, but no acknowledgment of the existence of a county or other cities. The primary focus of the plan isn't so much job growth as revitalization of existing, and ageing, neighborhoods, more homeownership, and more beautification. The city wants to "simplify and streamline development processes," create a "business assistance center" and simplify other byways of the city's bureaucratic process that businesses must go through before seeing the light of day. Ecotourism and special events get special attention, but not in much detail. Under job creation, the plan proposes to give businesses tax breaks, forgive or delay impact fees (the one-time fee developers pay when they put up a house or a commercial structure; those fees pay for schools, parks, transportation.) In other words, it's the 2000s all over again, minus the taxes.
Wednesday's workshop of the county commission will be a warm-up for the Jan. 31 meeting. It'll also provide an indication of whether the county is itself prepared to unify under one plan, whatever that may be, and if so, whether it would be willing to wrestle with the larger question: who, in the end, would lead economic development in the county as a whole, Palm Coast included? Until that question is answered, no plan is likely to prevail with the sort of success it imagines for itself.