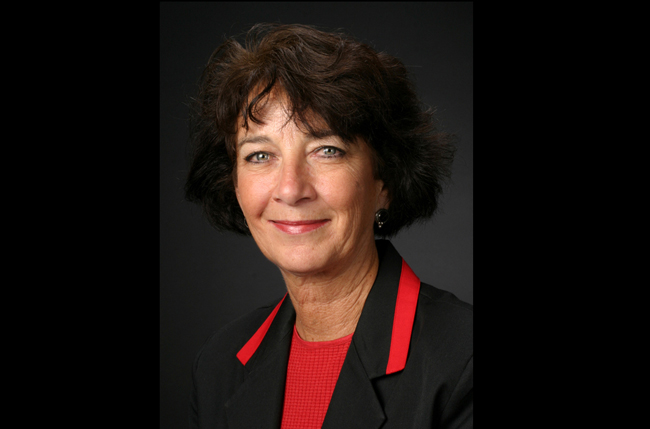 The Flagler County Commission finally set its economic development council's membership. A list of 35 applicants, most of whom interviewed with each commissioner individually for a few minutes last month, was narrowed down to a short list of 10 from each commissioner before the panel voted on its final choices Monday morning in a swift anti-climax to nearly a year of gridlock and bickering over local governments' direction on economic development.
The nine-member council will have seven men and two women, with Barbara Revels named chairman, though the court still beats the all-white council on racial diversity. The council's business-background diversity is richer.
Revels is in line to be chairman of the county commission for the first time when commissioners vote on the gavel's next custodian later this month, making 2012 the year of Revels. A timely coincidence: Revels will be running for reelection, too. The higher visibility is double-edged. The county has raised expectations for itself and its economic development council, which will oversee an annual $400,000 budget, half of which will be spent on salaries. If council and county don't directly produce jobs soon (as opposed to taking credit for job creation that would occur regardless), they'll likely pay a heavy price in credibility (for the council) electoral chances (for the commissioners). Revels's advantage is that she likely won't be judged on the council's Year One performance so much as its mere existence, with talk of learning curves pre-empting substantive accomplishments, though absence of some accomplishments beyond procedure will prove a tasty target for her challengers.
The establishment of the council—officially called the Economic Advisory Opportunity Council—almost ends nearly a year of maneuvering and posturing by local governments and business interests over the role of government in economic development. Enterprise Flagler, the previous economic development partnership between governments and the private sector, was abruptly disbanded when the county and Palm Coast pulled their funding. Palm Coast split off to do it on its own venture, primarily through a more surgical, low-cost approach in partnership with the University of Central Florida's Business Assistance Center. Palm Coast only nominally recognizes the county's economic council as the voice of the entire county. Flagler Beach and Bunnell aren't sure how, precisely, they'll be represented, as the nine-member board has no direct political representation from other governments.
The names aren't exactly household stuff, and there was an undercurrent of tit-for-tat in the nominations. None of the county's established business interests that reigned on Enterprise Flagler and at the series of county-wide summits on development earlier this year applied. It was an intentional snub in response to the county's clumsy and graceless disbanding of Enterprise Flagler after that group had come up with an attempt to re-invent itself in a way palatable to the county's intentions. The closest those interests came to the application pool was through recommendations for some of the candidates, but in the end even they were rejected. (See the original list of applicants here.)
Nevertheless the nominees reflect the county commission's wish to bring in people with vast and varied experience in business development, with a focus on technology, marketing and government relations.
Here are those who did make it. The names are linked to each individual's application to the post. Some of the candidates included their resumes, some didn't.
Robert Cahill: He describes himself as a "supply chain professional with extensive experience in all aspects of demand planning, forecasting, inventory management, distribution, warehousing, and production planning for domestic and international operations," including Oracle and Reebok. He's been retired from that world since 2003, serving as a guardian ad litem (representing the interests of children going through the court system) and on the Adult Education Advisory Board. He's from Palm Coast.
Wanda Clegg: Clegg submitted a skimpy, two-page application that merely noted her 12 years of formal education, her self-employment in agriculture for 23 years (Clegg Sod Farm) and her three references: Carla Taylor, the principal at Pathways, the school district's alternative school, Trevor Tucker, the school board member, and Revels, who went to school with Clegg. Clegg is from western Flagler County.
Greg Federline: An electrical engineer and computer scientist with an MA from Johns Hopkins and continuing education credits from the Wharton School at the University of Pennsylvania, says in his pplication that it is "important to re-engineer the Flagler economy into a diversified engine that retains its strong tourism and construction sectors but no longer rises and falls with these sectors." Federline led the U.S. Census Bureau's technology department for this region for the 2010 Census. He's been in the top management of several companies, including Hughes Network Systems, RadiSys and Mathech Inc. He was also a member of the Special Forces in the U.S. Army. He's from Palm Coast.
Mike Gill: Other than Revels, Gill will be the only member of the council with elected-office experience. He served 13 years on the city council in Leawood, a small suburb of Kansas City, where he helped foster a mixed-use development that, he says in his application, has produced to date some 3,000 well-paying jobs. He was also instrumental in turning around the town's bankrupt mall, personally traveling to Cincinnati to successfully woo Macy's to Leawood and revive the mall. Gill is currently a senior executive with Accenture, the Fortune 500 management and consulting firm. He lives in Palm Coast but still works in Overland Park, Kans.
Paul Manning: A neighbor of Palm Coast Mayor Jon Netts's, Manning is a co-founder and director of Wireless Cable of Florida and Digital Wireless Cable, assembling "wireless cable channels covering nearly 1 million homes in Ft. Pierce, Sarasota, Pensacola and Tallahassee, Florida, and Savannah, Georgia," according to his resume. He was a co-managing partner of a venture capital fund and led or managed communications companies. He has an MBA from Nova Southern University and divides his time between Ponce Inlet and Palm Coast.
Joseph Marotti: A self-employed consultant since 2007, Marotti has been a human resources executive for several companies, including Newell Rubbermaid of Atlanta, a 44,000-employee corporation, and American National Can Company of Evansville, Ind. "As an executive in a large corporation," he wrote in his application, "one of my functions was to look for possible expansion sites for our businesses. I was required to contact and meet with the different politicians, both local and state, from the governor to the county and town representatives. I have a good basis for what the companies look for and the way they choose [an] area." He lives in Palm Coast.
Jim Ulsamer: A member of the Flagler County library board with extensive involvement in local government issues—most recently and successfully as a member of the opposition to Ginn-Lubert Adler's plan to build an oceanfront condominium and hotel at Hammock Dunes, which was blocked by the Florida Cabinet—Ulsamer is retired from Baker and Taylor, the Charlotte, N.C.-based distributor of books and media products (the world's largest). He brings background in sales, marketing, operation, and distribution as well as customer relations at various government levels.
Frank Zedar: An ethics instructor with the Flagler Realtor Association—always handy in a place like Flagler—Zedar spent 20 years as an army officer and 25 years as a real estate broker. He works with ParkSide Realty in Flagler Beach and lives in Palm Coast, and blogs at Palm Coast Unplugged.
Commissioners held a mini-playoff between Clegg and Rick Fraser of the Center for Business Excellence, with Commissioner Milissa Holland insisting that Fraser had to be on panel and Revels, pushing for Clegg, and others noting that Fraser has pledged to be involved regardless. Holland conceded.
Next up for the council is the appointment of an executive director. The council will go through the dozens of applicants and make a recommendation to the commission, which will make the final decision. A meeting schedule for the council has not yet been set. Its meetings will be broadcast on cable and through the web, as are those of the Tourist Development Council.