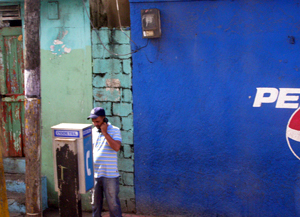 Much like the perennial Nigerian banker or orphan or lawyer who claims by email that he can make you a millionaire if only you wired such and such a sum, an 88-year-old Palm Coast woman fell victim to a telephone scam Tuesday that wound up costing her $2,500, according to the Flagler County Sheriff's Office.
The method is more braze, as ity suggests targeting an individual known to be elderly, and targeting that individual more directly, by phone.
The woman told deputies she received a call from a man who claimed to be a lawyer in the Dominican Republic. He told her that her grandson was in jail and injured. In order to get him released, the would-be lawyer told the woman to wire $2,500 to him to "assist in the costs for transportation."
The elderly woman said she went to a local supermarket where she had the money wired to an address in the Dominican Republic. The scammer called back to confirm he received the money, but that he would need more funds to complete the process. The victim went back to the supermarket, but the wire transfer was declined as exceeding the allowed limit.
The victim went home and finally called her daughter. Her daughter told her that her grandson was not in jail and he was still in the military.
This is not a new scam. Flagler County residents continue to call reporting similar telephone calls throughout the year claiming that a relative is in trouble and needs money.
"Everyone, not just our senior citizens, needs to be very suspicious of any unusual telephone calls and solicitations. Above all, never give out personal and financial information," Sheriff Don Fleming.