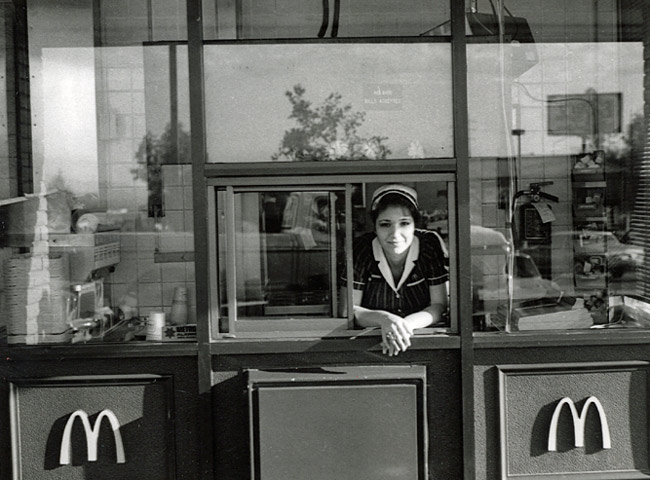 By Mark O'Brien
Opponents of raising the minimum wage should try living on that paltry $7.25 an hour.
The experience might change their minds, or at least make them a little less willing to consign people to living on $290 a week. Do the math; you can't live on $290 a week (before taxes).
I had a close call with minimum wage last year, and I didn't like it. Not one bit.
The experience only reinforced my support for raising the federal minimum wage to $10.10, the current proposal. Employers will cut some jobs, primarily for teenagers, but "lower-income workers as a whole (will) end up considerably better off," as the Brookings Institute projected.
This was my first exposure to minimum wage in almost 50 years, since I was a high school junior making $1 an hour selling cigars, cigarettes and newspapers at a pharmacy in Massachusetts.
Back then, in teenage boy world, $1 an hour was good money. Cigarettes cost 28 cents a pack and gas cost 29 cents a gallon, taking care of two of my three adolescent passions. (Teenage girls were my top choice, but the passion was not mutual.)
I soon left minimum wage behind — until last year, when my writing business suddenly just stopped. No phone calls, no email, no clients. No single reason; it just happened.
After nervously twiddling my thumbs for two weeks, I got a job at $7.79 an hour, considerably better than the $7.25 minimum wage that has been in effect since 2009. It hasn't been adjusted for inflation since then, even though the government dutifully includes cost-of-living raises for Social Security recipients and other pensioners.
Making $7.79 an hour is pretty grim, so I really balk at the thought of $7.25 an hour, which today buys barely one pack of cigarettes and two gallons of gas — not that I have those vices anymore.
No one should weep for me. The house is paid for, the children are grown and successful, and my wife is remarkably mellow and resourceful. Without all these advantages, I couldn't have afforded to work for such low pay.
When I got my first check, I did a double take. The amount was very small — tiny, almost. It was hard to believe that it took 40 hours of my life to earn this pittance. I kept looking for an extra zero before the decimal, but no such luck.
Oh, and did I mention that this job, like much low-paying employment, required working nights and Saturdays?
Nor does the average low-paid salaried employee get such business-owner perks as getting tax breaks for his telephone, health insurance, computer and other work-related expenses.
Truth to tell, I was lucky to get the job; you seldom see employers rushing to hire 60-somethings. I was especially fortunate to get a full-time job; many employers limit workers to 20 or 30 hours. I cannot tell a lie: I got the job because the owner of the business is a friend.
Fortunately, my own business soon returned to life, and within five weeks I went back to work for myself full-time.
But first, I thanked the owner for hiring me, and then I thanked Lady Luck that I don't have to live week to week like my co-workers did.

Mark O'Brien is a writer in Pensacola, where he has lived since 1978.