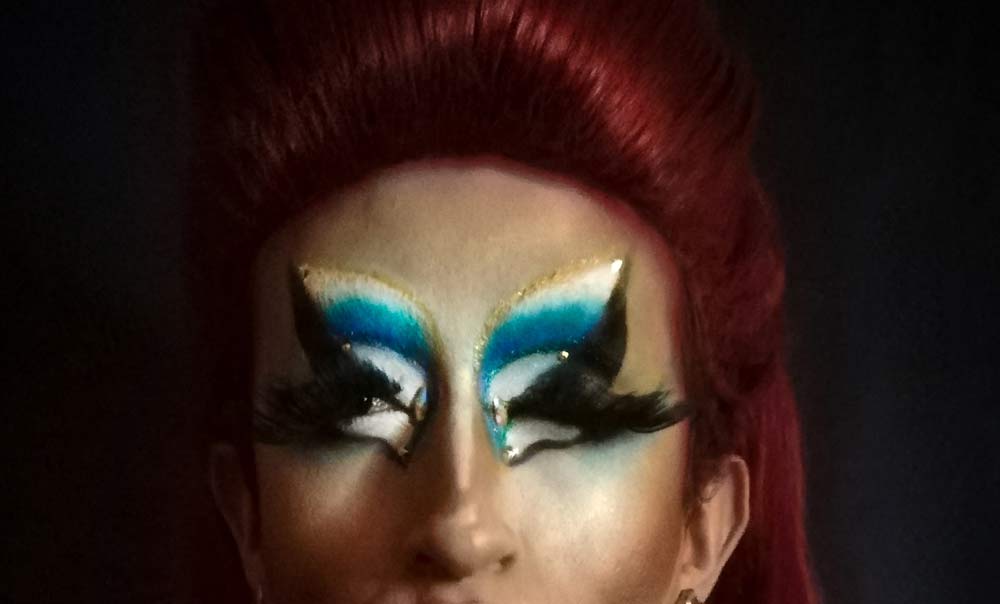 Gov. Ron DeSantis' administration has gone to the U.S. Supreme Court in a fight about a ruling that blocked statewide a new law aimed at preventing children from attending drag shows.
The state's attorneys want the Supreme Court to approve a partial stay of a preliminary injunction that U.S. District Judge Gregory Presnell issued to block the law.




Presnell issued the injunction in a lawsuit filed by the Orlando restaurant Hamburger Mary's — but also applied the injunction to venues statewide. The partial stay, if granted, would allow the law to be enforced against all venues except Hamburger Mary's while an underlying appeal of Presnell's ruling plays out.
A panel of the 11th U.S. Circuit Court of Appeals, in a 2-1 decision, rejected such a partial stay on Oct. 11. Attorneys representing Florida Department of Business and Professional Regulation Secretary Melanie Griffin, the named defendant in the case, took the issue to the Supreme Court last week.
"This is not a class action, and there is but one plaintiff: a restaurant in Orlando, Florida, known as Hamburger Mary's, which claims that the statute unconstitutionally deters it from presenting to children live drag shows that are not sexually explicit," the state's attorneys wrote in the Supreme Court filing. "Even if such performances violated the statute, all Hamburger Mary's needs to remedy its alleged injury is an injunction precluding the state from enforcing the statute against Hamburger Mary's. Extending that relief to others not before the court did nothing to alleviate Hamburger Mary's asserted injury and exceeded the district court's remedial authority."




But in a July decision rejecting a request for a partial stay, Presnell wrote that the state was trying to "neuter the court's injunction" by having it apply only to Hamburger Mary's.
"Protecting the right to freedom of speech is the epitome of acting in the public interest," Presnell wrote. "It is no accident that this freedom is enshrined in the First Amendment. This injunction protects plaintiff's (Hamburger Mary's) interests, but because the statute is facially unconstitutional, the injunction necessarily must extend to protect all Floridians."
The law, dubbed by sponsors as the "Protection of Children Act," would prevent venues from admitting children to adult live performances. It defines adult live performances as "any show, exhibition, or other presentation that is performed in front of a live audience, which, in whole or in part, depicts or simulates nudity, sexual conduct, sexual excitement or specific sexual activities, … lewd conduct, or the lewd exposure of prosthetic or imitation genitals or breasts."
Regulators would be able to suspend or revoke licenses of restaurants, bars and other venues that violate the law. Also, it would prohibit local governments from issuing public permits for events that could expose children to the targeted behavior. In addition, people could face first-degree misdemeanor charges for "knowingly" admitting children to adult live performances.




While the law does not specifically mention drag shows, it came after the DeSantis administration cracked down on venues in South Florida and Central Florida where children attended drag shows. It also passed this spring amid a wave of bills in Florida and other Republican-led states targeting LGBTQ-related issues.
Hamburger Mary's, which said it had run "family friendly" drag shows for 15 years, filed the lawsuit in May, and Presnell ruled June 23 that the law is not "sufficiently narrowly tailored" to meet First Amendment standards.
Presnell's injunction barred the Department of Business and Professional Regulation from "instituting, maintaining or prosecuting any enforcement proceedings under the act until further order of the court following a trial on the merits of this case."
Whatever the result of the request for a partial stay, the state's challenge to Presnell's underlying ruling remains pending at the 11th U.S. Circuit Court of Appeals.
In the Supreme Court filing last week, the state's attorneys wrote that "courts of appeals are deeply divided on whether injunctive relief may be extended to parties not before the court. And that question is immensely important. Lower courts in recent years have increasingly issued universal injunctions, which stunt the development of the law, encourage forum-shopping and cause chaos."
"As long as the district court's preliminary injunction remains in place, Florida is powerless to enforce a law its elected representatives have enacted for the protection of its children," the filing said.
But in the Oct. 11 decision rejecting a partial stay, appeals-court Judges Adalberto Jordan and Robin Rosenbaum pointed to Presnell's conclusion that the law was likely overbroad and unconstitutional under the First Amendment. They said, in part, that in "other cases where a law has been found to be overbroad in violation of the First Amendment, we have affirmed injunctions preventing enforcement of a law or ordinance against nonparties as well as parties."
–Jim Saunders, News Service of Florida