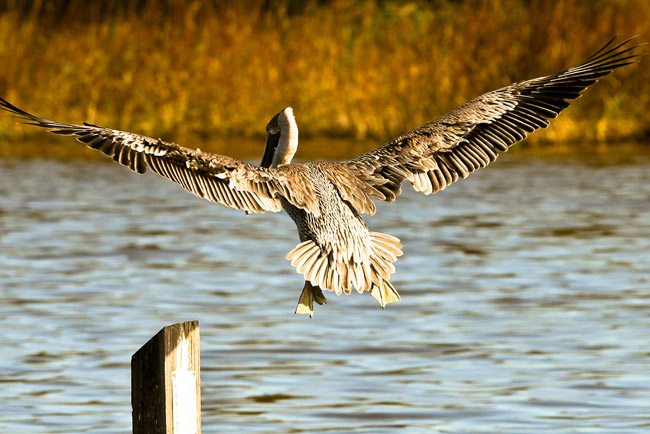 A legislatively approved initiative to sell surplus park lands to raise money to buy more environmentally sensitive sites has been a "disaster," according to Sen. Jack Latvala, R-Clearwater.
The Department of Environmental Protection effort was created with the intent of generating $50 million, but so far no money has been raised and what has become a shortened list continues to draw criticism for sites remaining under consideration.
"That's been a disaster the way it's been handled," Latvala said during a General Government Appropriations Subcommittee meeting last week. "This is just a charade that we're going to sell land and we're going to use it to buy land and replace a program that was a very popular program (Florida Forever and its predecessor) put in place by Gov. (Bob) Martinez in 1990 and kept going by Gov. (Jeb) Bush."
Latvala lashed out after Department of Environmental Protection Chief of Staff Leonard "Lennie" Zeiler said the land-sale effort, approved during the 2013 legislative session, has yet to generate any money.
Zeiler was responding to questions from Latvala after having noted that the DEP was seeking to keep the land-sale initiative alive next year through the sale of non-conservation lands, such as A.G. Holley State Hospital that Gov. Rick Scott and lawmakers decided to close in 2012.
When the DEP initiative was created, the legislators set aside $20 million that would be added to any money raised from the land sales.
DEP spokesman Patrick Gillespie said in an email Friday that the agency continues to review the remaining properties under consideration and that the final list of sellable properties should be public by early February.
The DEP list is down to 77 parcels that total 3,405 acres from what had been 169 sites that combined for roughly 5,300 acres from state parks and watersheds. Before the first parcel is offered to the public, the DEP must make the sites available to other state agencies and universities, and then to local governments.
Any money raised would used to purchase other conservation lands that protect springs, water quality and water quantity or that serve as buffers for military bases
Most of the remaining parcels are less than 10 acres.
On Dec. 3, the Polk County Commission asked for the largest parcels still on the list, within the Hilochee Wildlife Management Area, known as the Green Swamp Area, to be removed from consideration. The land — broken into five potentially sellable parcels — totals 2,628.3 acres and contains the headwaters of four Florida rivers, including the Hillsborough and Withlacoochee.
–Jim Turner, News Service of Florida