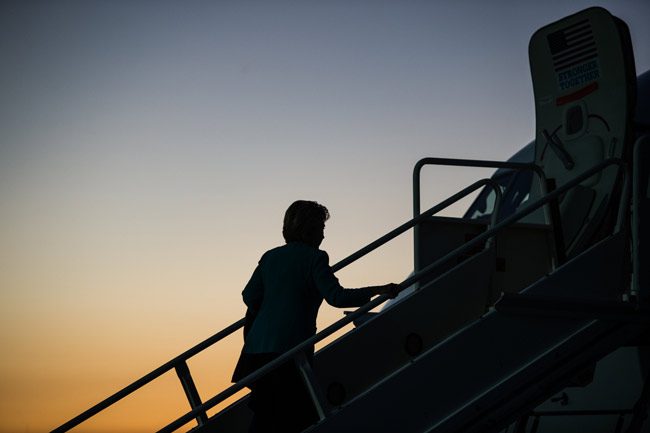 By Nancy Smith
Putting Humpty back together is off to a rocky start. Could there have been a more disastrous week for the Democrats?
They went 0-for-4 in special elections Tuesday, when out-of-district Democrat John Ossoff lost to Republican Karen Handel in Georgia.
That's after spending $25 million to win a House seat in the Atlanta suburbs for a candidate who had a seven-point lead going in.
We'll get to what happened in Florida last weekend in a minute.
Meanwhile, reflect on Georgia's 6th District. It never was Trump country. Trump only carried it by 1 percentage point. But after Democrats lost their shirt in Virginia, Montana and Kansas, the media somehow decided that if establishment Republican Handel could lose in the 6th, then it would be a major smackdown of Donald Trump for Ossoff to win there.
I've never seen where just hating the other guy ever worked as a sole party strategy.
Besides, I'm beginning to wonder if an anti-Trump fever actually exists. The media say it does — as the Washington Times put it, they're "hysterically trying to will Donald Trump out of existence." But the media said the same thing going into Election Day 2016. They sent Hillary Clinton a false positive, and the Democratic presidential candidate is still puzzling how she lost.
One of my idols, Peter Kann who spent many years as an editor at the Wall Street Journal, said "that facts are facts; that they are ascertainable through honest, open-minded and diligent reporting; that truth is attainable by laying fact upon fact, much like the construction of a cathedral; and that truth is not merely in the eye of the beholder." Not only do I agree with him right down the line, I believe this is how most journalists did their work before the 24-7, partisan, talking-heads genre of TV news came along. And why I say what I do now about the quality of political coverage.
Anti-Trumpism could happen, certainly. But later. And not because the media will it. The Dems would do well to heed the advice of Congressman Seth Moulton, D-Mass., who said in a Tuesday night tweet, "Time to stop rehashing 2016 and talk about the future" … Democrats "need a genuinely new message."
Yes, they do. And new leadership. They have no one. Nancy Pelosi energizes the GOP base. And Joe Biden? Forget it. Last weekend the ungracious former vice president, in Florida as a Blue Gala keynote speaker, didn't even pretend he was happy to be in the Sunshine State.
The point is, there's nobody at the head of Team Blue right now or, frankly, in the foreseeable future. No one to generate excitement, no one with a fresh message. No one to move beyond the idiotic allegation that Trump's relationship to Russia won him the election.
There is no one in the party to wave the flag once in a while, ignite a flame in the American people — and with Barack Obama gone, no charismatic leader who can impart a shining vision for this country and the world, something we can all believe in.
The Democrats' bad week started in Florida with the cash-strapped FDP's $1 million Leadership Blue Gala fundraiser. What was billed as a "coming together" event turned into a proper donnybrook after Chairman Stephen Bittel's racial trip-of-the-lip.
"They're like children, these black lawmakers. They just don't get it," Bittel told Sen. Lauren Book, D-Plantation. "I raised more money in this amount of time than they ever could."
Bittel made the comment referencing lawmakers who were unhappy because their names didn't get called on stage at the Florida Democratic Party.
The party made a decision not to introduce black lawmakers by name because keynoter Biden wanted to get the show on the road. He said the Blue Gala was cutting into the time he and his wife planned for their 40th wedding anniversary.
Bittel's remarks exploded on social media and, apparently, though the chairman apologized profusely during a Sunday closed-door meeting, could have cost him his job. Politico reported one of the Democratic lawmakers at the meeting who spoke to Bittel said the chair would be "ready to quit if asked."
No one asked for Bittel's resignation, but hard feelings remain.
The Florida Democratic Party may yet shock us all and develop a winning strategy. But for the moment, it looks like a shadow — a phantom with a collection of individuals taking out papers to run who haven't a clue how to win. Like I said — nationally and in Florida — rehabilitation's gonna take awhile.
No wonder Republican leaders think they can get away with almost anything. They can.


Nancy Smith is the editor of Sunshine State News. She started her career at the Daily Mirror and The Observer in London before spending 28 years at The Stuart News/Port St. Lucie News as managing editor and associate editor. She was president of the Florida Society of Newspaper Editors in the mid-1990s. Reach her by email here, or follow her on twitter at @NancyLBSmith.