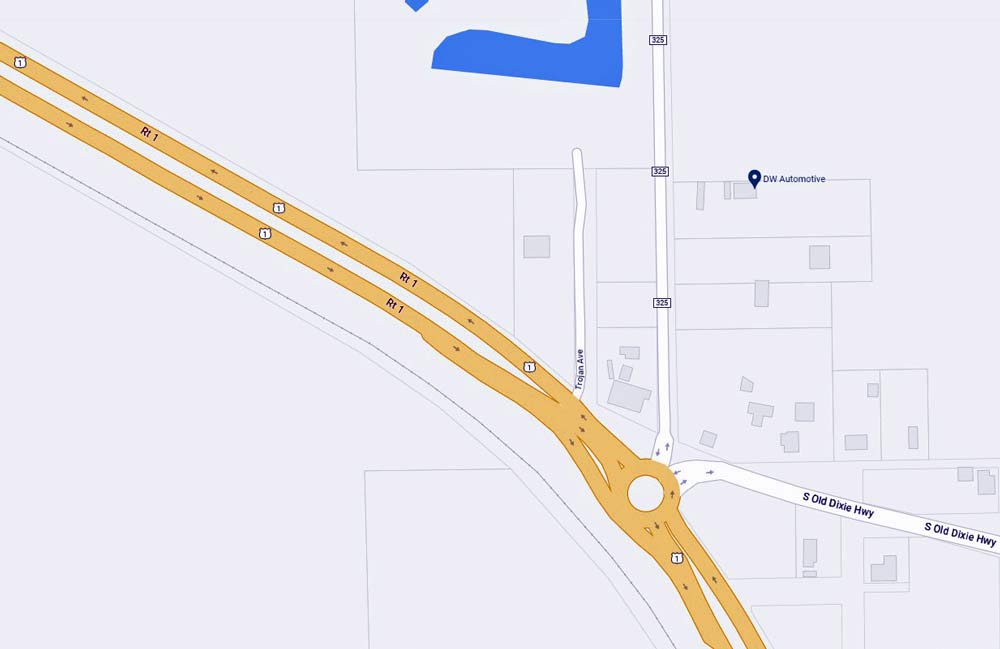 A 40-year-old Ormond Beach woman was killed and her 45-year-old husband was seriously injured when both were struck by a pick-up truck as they rode their bicycles south on U.S. 1, just north of the Old Dixie Highway roundabout, in midafternoon Thursday (Sept. 7).
The black Dodge pick-up, driven by a 32-year-old Ormond Beach man, was traveling south on US-1, on the outside lane. The husband and wife were traveling south in the same area, in the bicycle lane, according to the Florida Highway Patrol.




The pick-up truck crossed over the solid white line and into the cycling lane, striking both cyclists before coming to rest on the outside shoulder. The collision sent the woman cyclist into the woodline. Neither cyclist was wearing a helmet, according to FHP. The highway patrol is still investigating, and has not issued a determination as to why the driver of the pick-up truck swerved right. The driver of the Dodge was not injured.
The crash was reported to 911 at 4 p.m. Flagler County FireFlight and Trauma One, the emergency helicopters, were not available. But paramedics, who were at the scene within minutes, determined that the woman had no pulse and was not breathing, and pronounced her deceased 10 minutes after the crash was reported.
U.S. 1's southbound lanes were closed at Seminole Woods Boulevard and through the roundabout for several hours as the traffic homicide investigation–conducted by FHP Cpl. Justin Bowen–carried on.
The woman's death was the second fatality of a cyclist on Flagler County roads in five weeks. A 50-year-old cyclist was killed in a collision with a vehicle on State Road 100 on July 31. It is at least the 11th road fatality in Flagler County this year.
Flagler County Fire Rescue and the Flagler County Sheriff's Office responded to the crash, among other agencies.