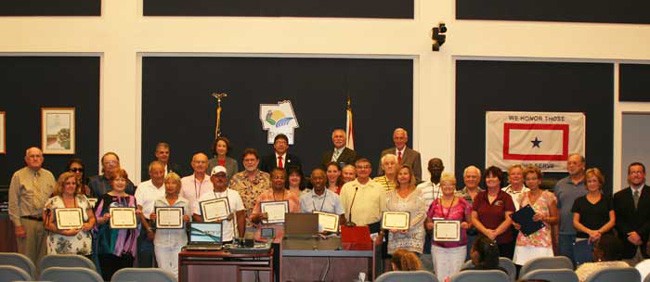 Seats are still available for Flagler County's popular Citizens Academy program, a free nine week course designed to introduce participants to the day-to-day operations of Flagler County government.
The Spring 2015 Flagler County Citizens Academy will be held on Friday mornings from 9 a.m. to noon and starts on Friday January 30. Each week participants will learn about the functions and operations of different County departments. Meeting locations will be at different County facilities. The final session – a mock County Commission meeting – will be on March 27, and the graduating participants will be recognized at the following Commission meeting on April 6.
Each Citizens Academy class is limited to 25 participants selected in order of their application. Interested residents can apply online here, or by contacting Joe Mayer, Flagler County Director of Community Services, at 386-313-4033 or by e-mail at [email protected].